These 7 Historical Photographs Offer A Glimpse Into Roanoke's Winter Holiday Past
We dove into the archives at the Virginia Room to find moments of our community's Christmases and winters past.
For our last issue of 2022, we dove into the archives at the Virginia Room, the Roanoke Public Library's genealogy and local history department, to find moments of our community's Christmases and winters past.
In addition to gift-giving and parades, our curated selection of images includes the coronation of Jefferson High School's "first annual Snow Queen," as well as the joys and headaches of winter weather. The city's photo archives appear barren of other winter holidays, like Hanukkah and Kwanzaa, as well as New Year's Eve celebrations, strangely, so if you have any such images, send them our way and we may well feature them when we ring in 2024!
Enjoy this winter blast from the past, and we'll see you in the new year.
— The Roanoke Rambler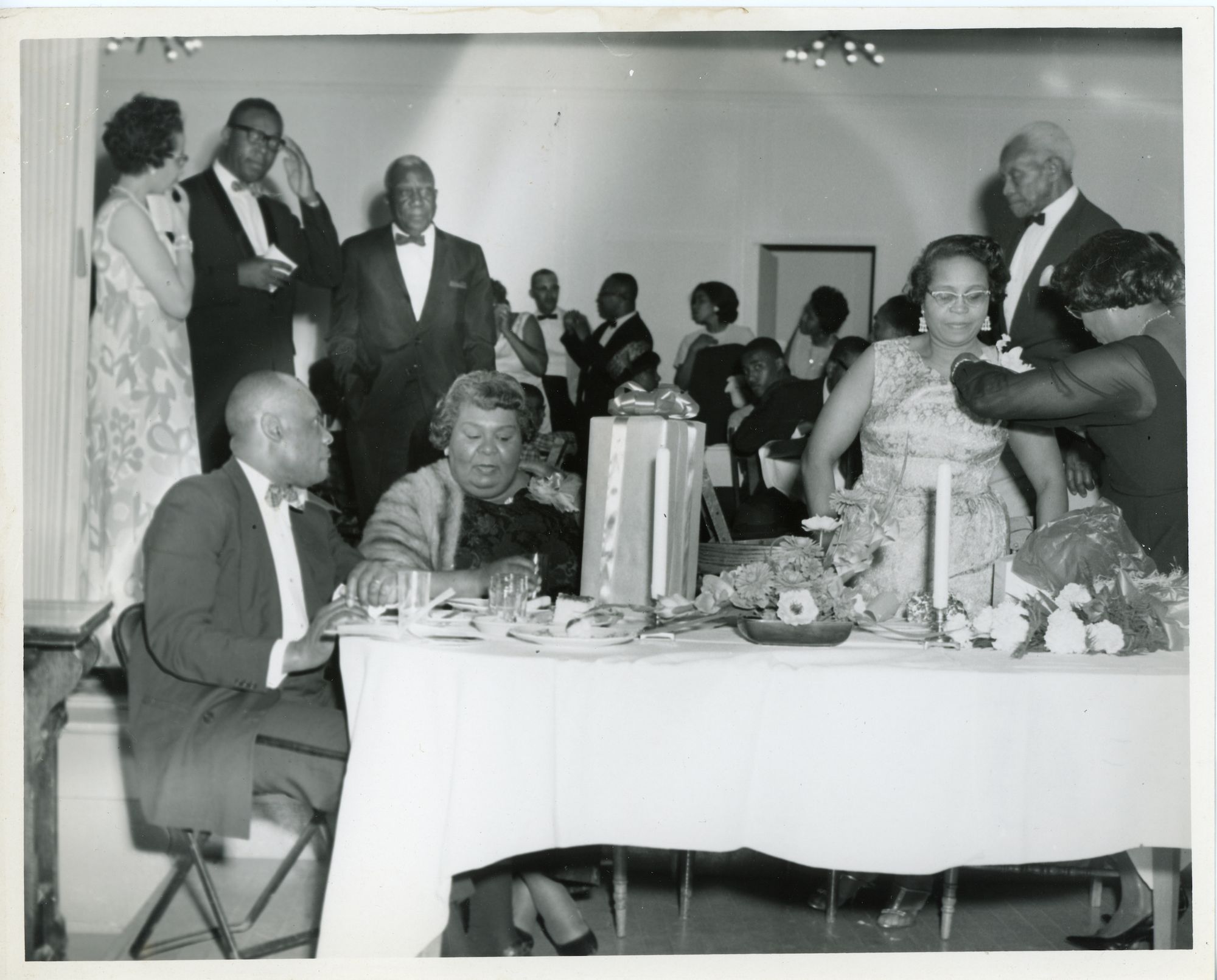 "Gift exchange." Undated. Clark Studio.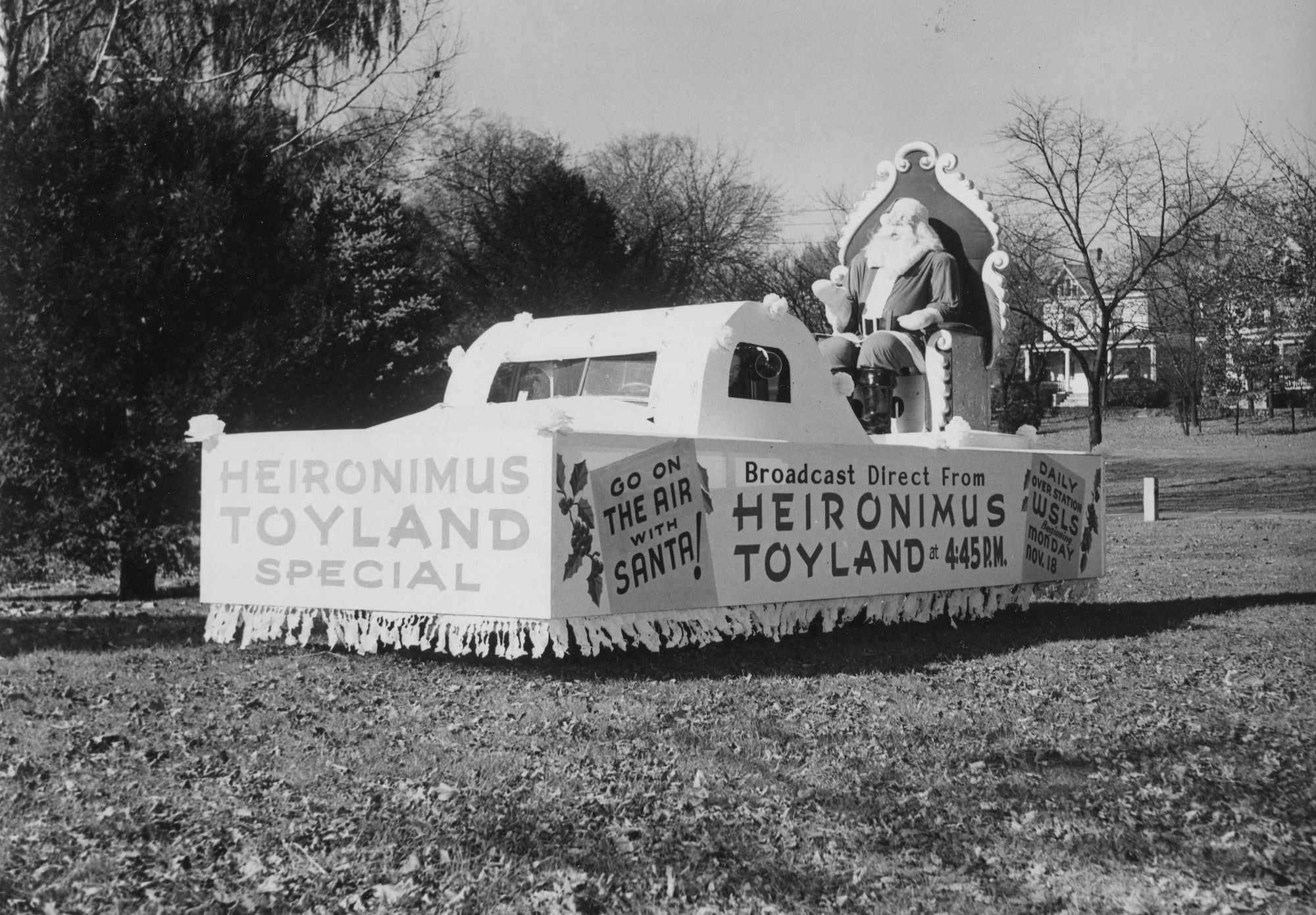 "Heironimus Christmas parade float encouraging children to 'Go on the air with Santa' on WSLS." 1946. Image contributed to the library by Catherine Nichols.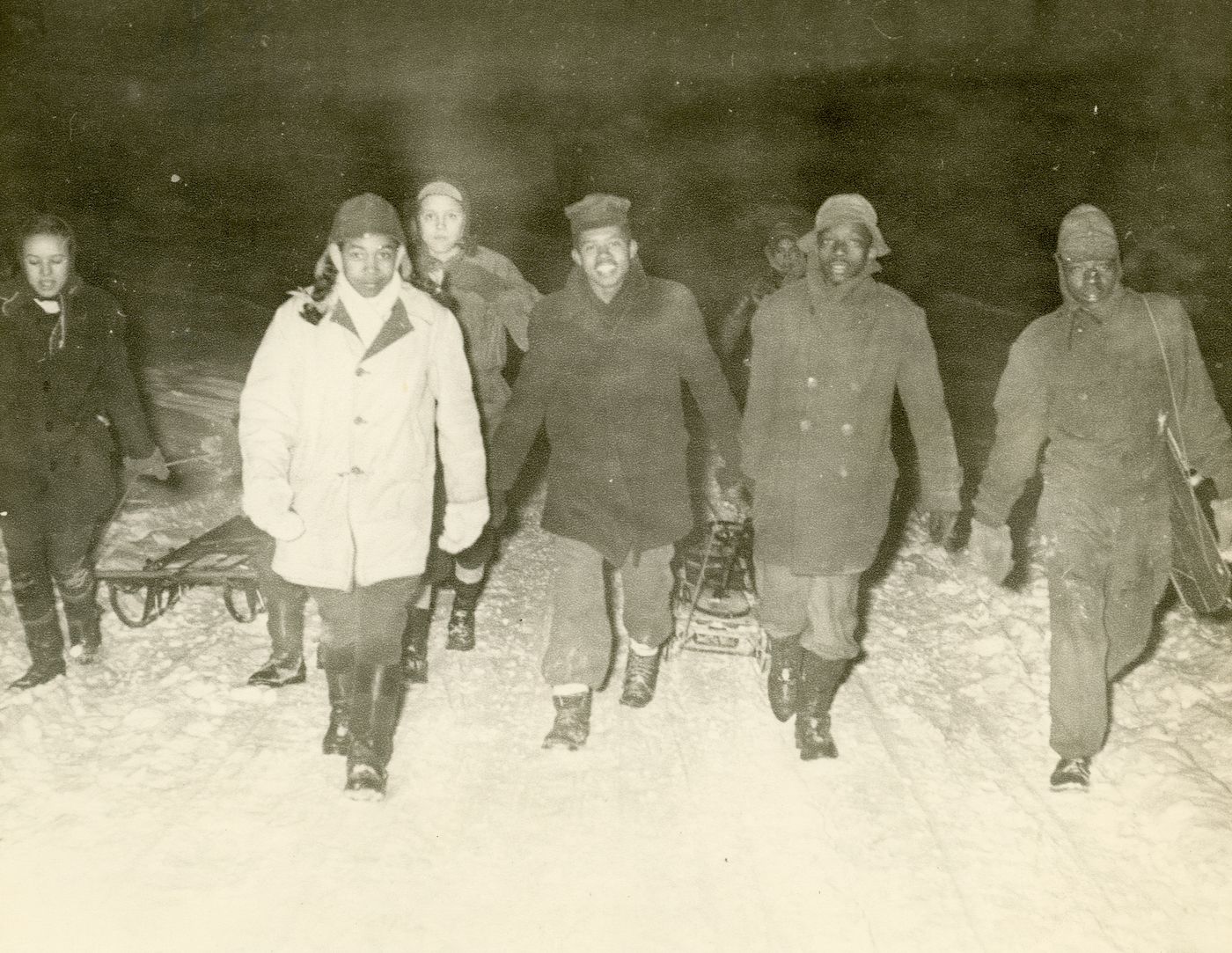 "Group of young adults snow sledding." Undated. Photo by Sonny "Bay" Hale.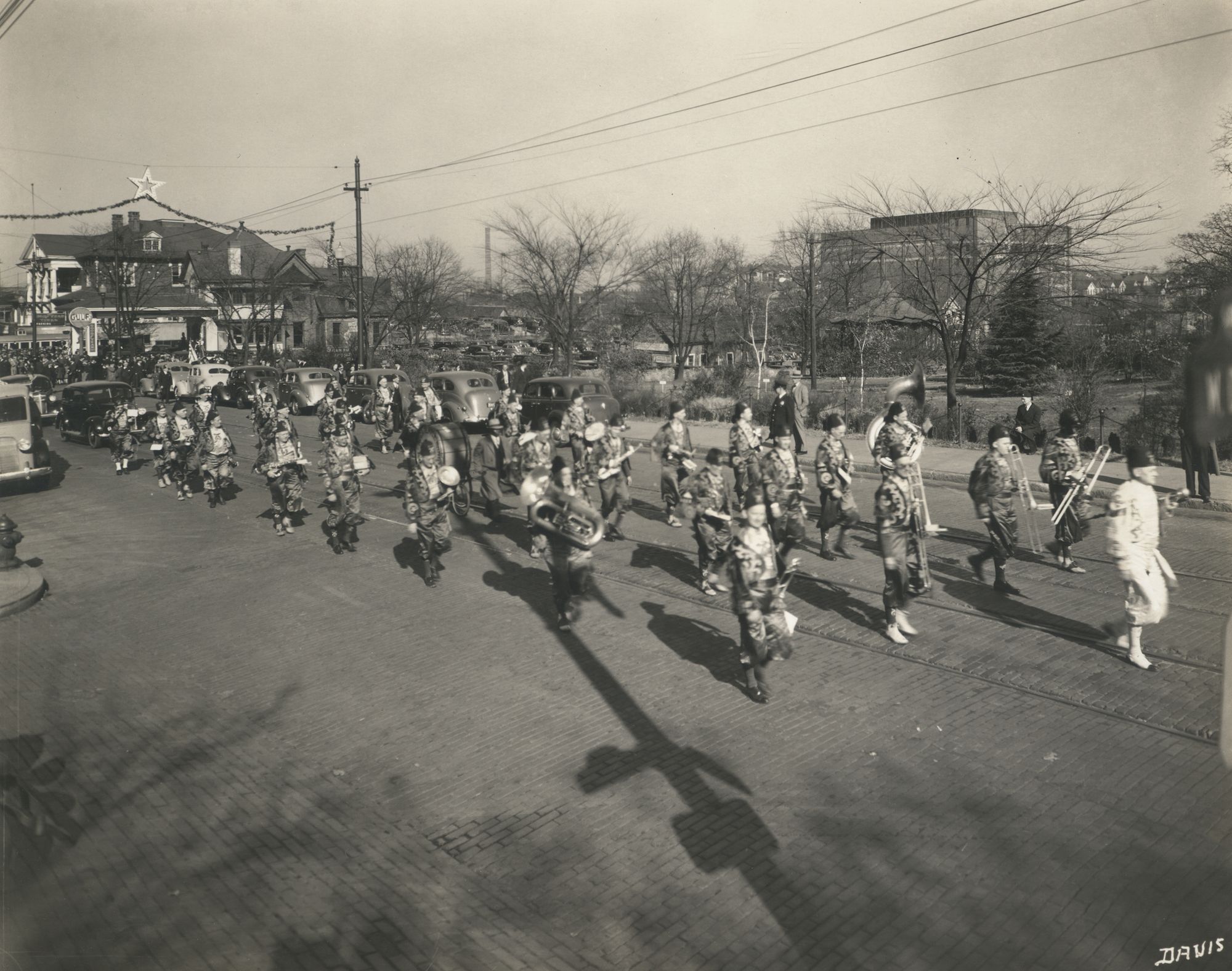 "Kazim Temple Band in Christmas parade. Looking northeast on Jefferson Street from the corner of Day Avenue." Ca. 1940s. George C. Davis Photography.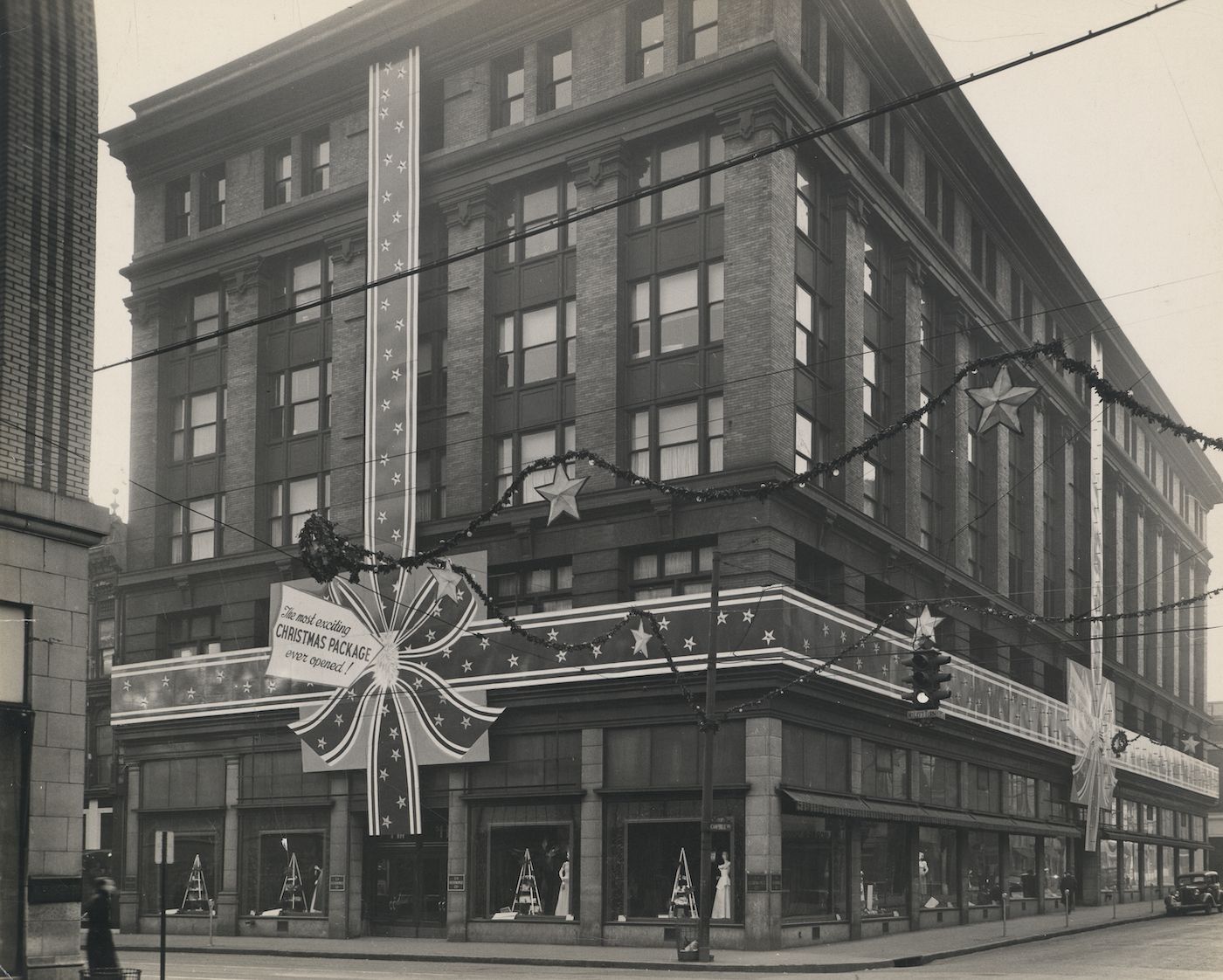 "Exterior of Heironimus decorated for Christmas. The display depicted in this photograph was designed by Francis Marion Wilkinson, nicknamed 'Chick,' who was employed as a display manager for Heironimus in the 1930s and 1940s." Ca. 1930s. Gilbert Studio.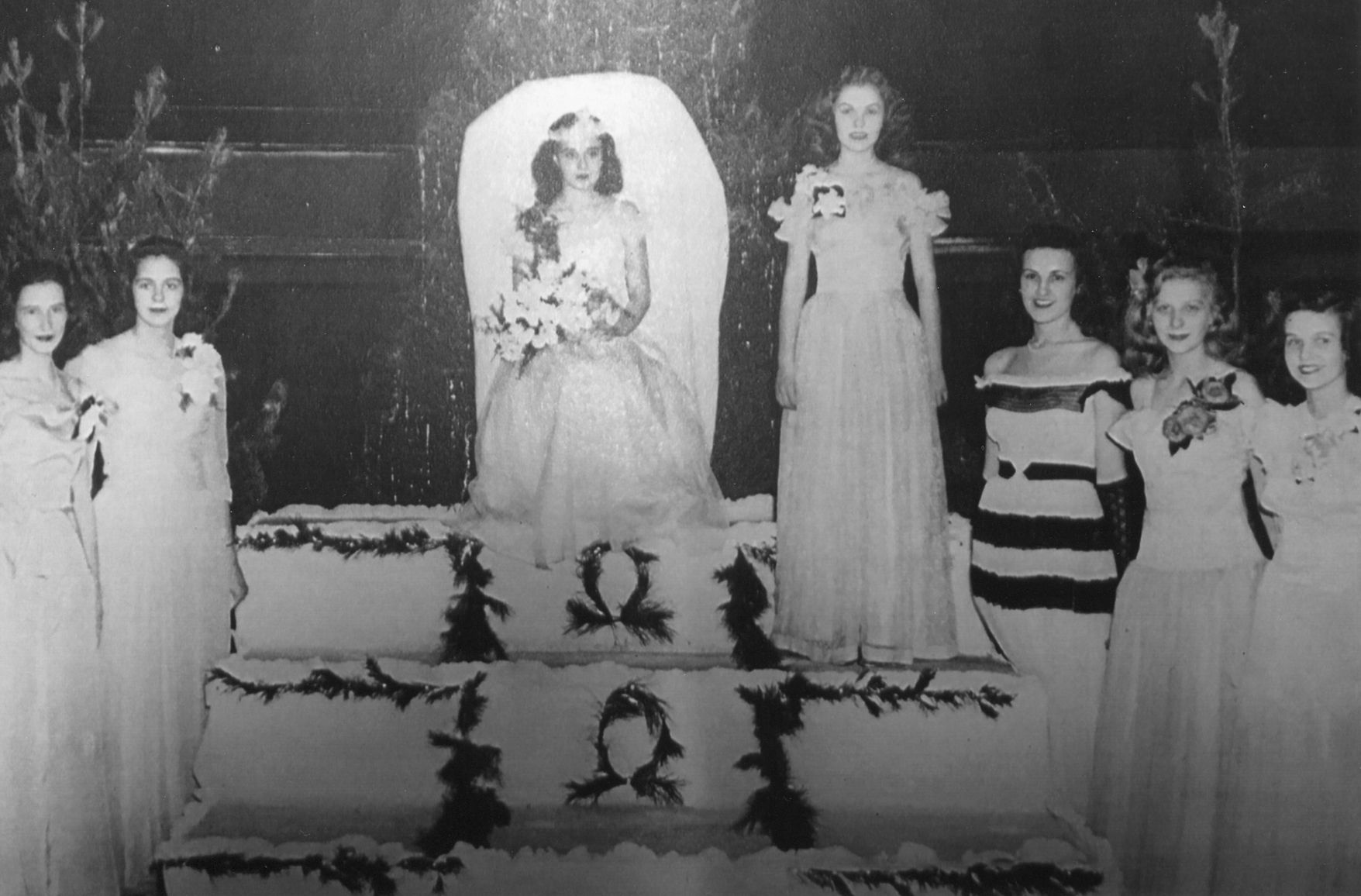 "Coronation of first annual Snow Queen (Joanne Friend) at Jefferson High School during Christmas Dance." December 1946. Contributed to the library by Nelson Harris.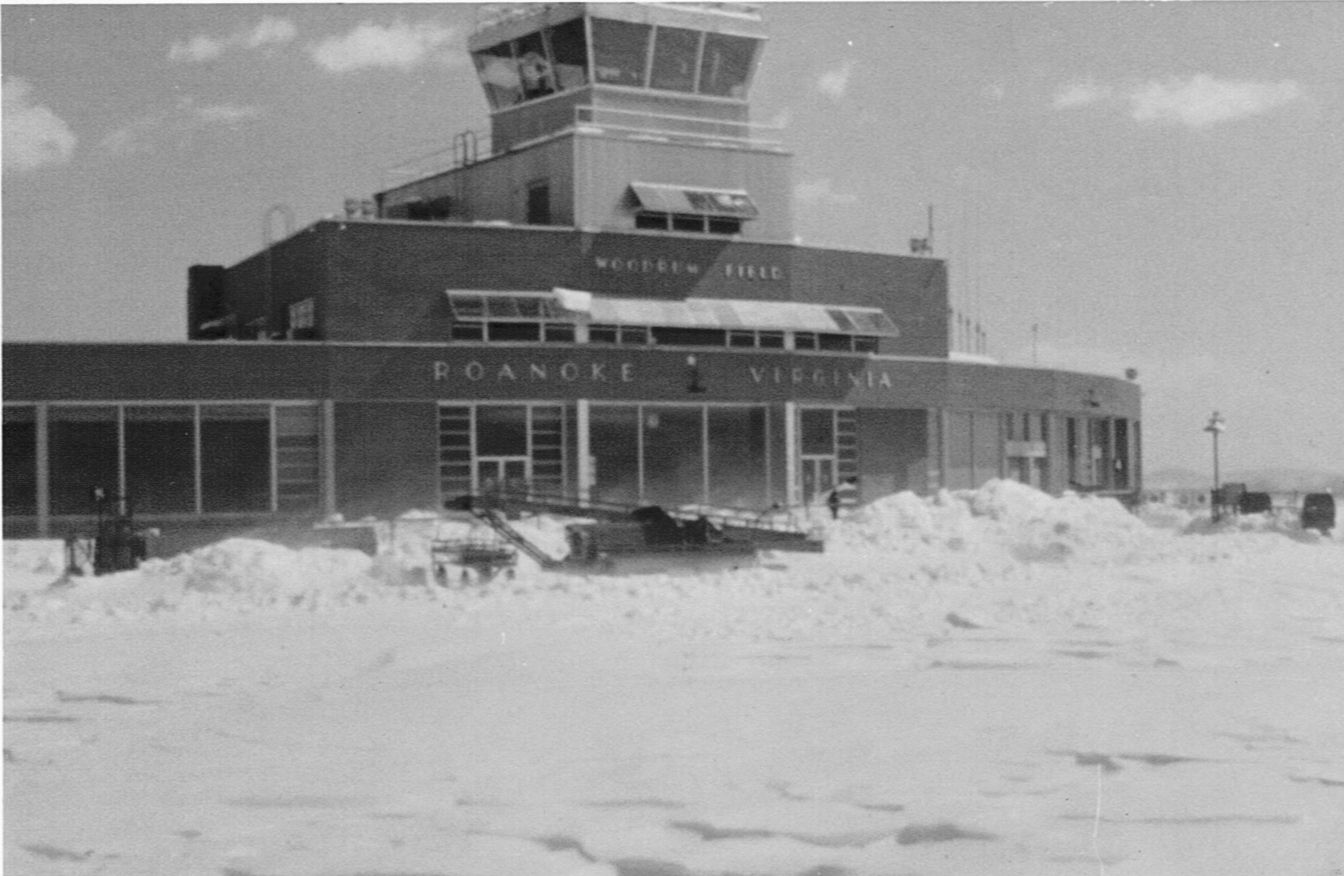 "The airport engages in regular winter activity for Southwestern Virginia, snow removal. In the early days of the airport, snow would cause major delays in operations, measured in days, not hours. In later years, airports, including Woodrum Field, acquired specialized snow removal equipment to deal with the potential problem." March 4, 1960. Contributed to the library by Marshall Harris.
Support local, independent journalism and don't miss a single story!
Become a member