Ramblings: Roanoke Greenway Connects to Salem; Wasena Bridge Project Advances; Gainsboro Hub Plan Adopted
What are Ramblings? Ramblings are a collection of short items that have caught our attention for one reason or another.
What are Ramblings? Ramblings are a collection of short items that have caught our attention for one reason or another. We're on the lookout for tidbits related to money in politics, data, business, civic engagement or interesting events. Think you know of something that could be a Rambling? Drop us a line at editor@roanokerambler.com and we may well write about it. Happy reading!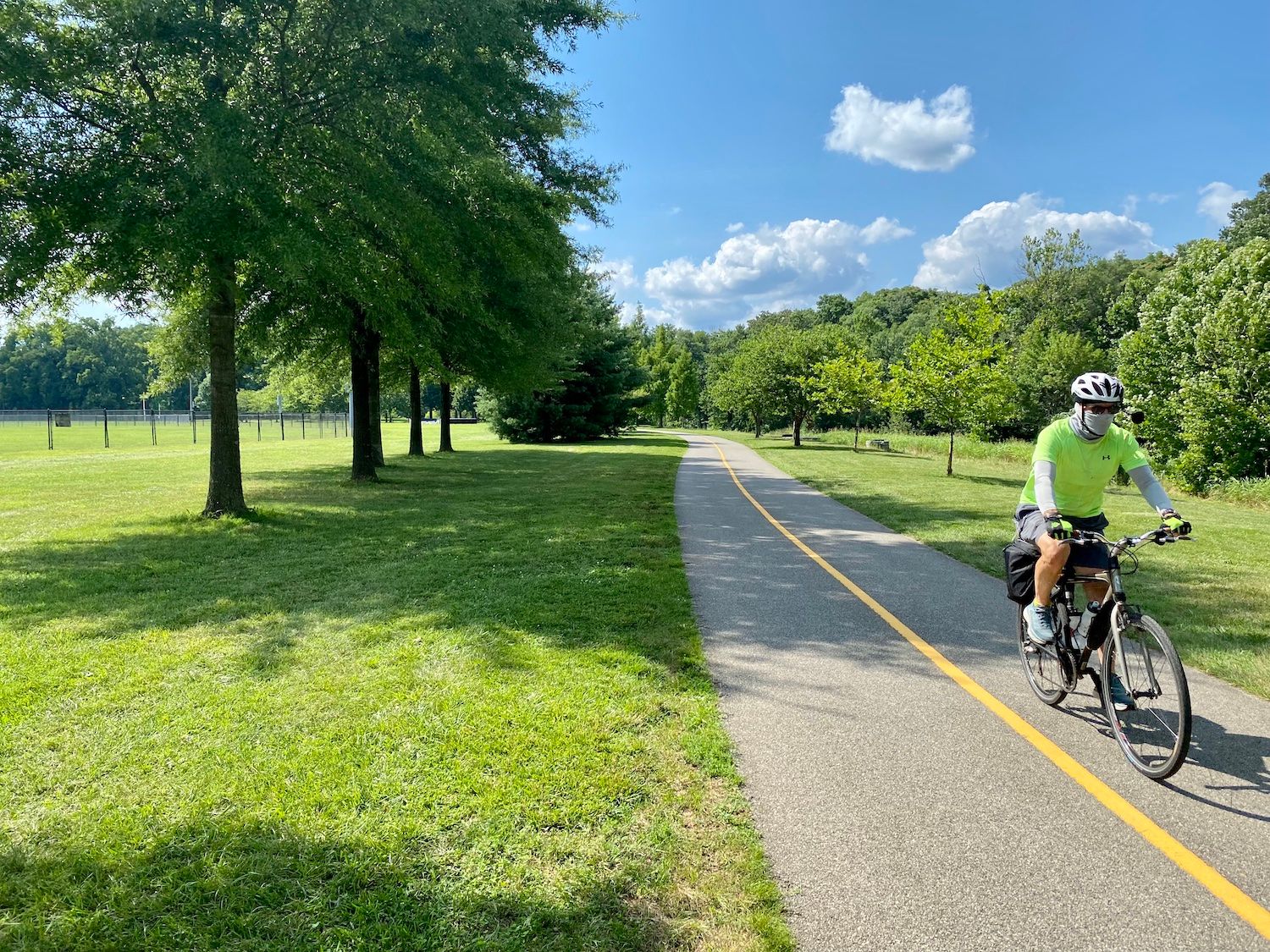 Greenway connects Roanoke, Salem
A new section of the Roanoke River Greenway finally connects to Salem in what is now a contiguous, 12-mile stretch running to Southeast Roanoke.
"This segment has been long awaited, and it's very satisfying to see the final product after years of effort," Renee Powers, trails and greenway coordinator for the Roanoke Parks and Recreation Department, said in a city press release.
A ribbon-cutting ceremony is scheduled for 10 a.m. Friday, July 28 at the Bridge Street trailhead parking lot (592 Bridge St. SW).
At Norfolk Southern's material yard, the new one-mile section crosses the river by way of a 270-foot-long pedestrian bridge, the longest in the greenway network, according to the city.
The section cost $6.5 million, according to a parks department spokeswoman.
Roanoke officials say the new section marks the fulfillment of a "Bridge the Gap" campaign that the Roanoke Valley Greenway Commission launched in 2012. That effort raised more than $2 million to help connect Rotary Park in Salem to Bridge Street in Roanoke.
City engineers are next turning their attention to a short section of the greenway connecting the Bennington Trailhead to Underhill Avenue in Southeast Roanoke, which exists as an on-road connection.
Attendees of the ribbon-cutting event are asked to park at Norwich Park, where shuttles starting at 9:30 a.m. will take people to the ceremony. The Bridge Street trailhead parking lot will be closed except for ADA parking and official vehicles, according to the city.
Wasena Bridge replacement advances
In some other bridge-related news, Roanoke officials say replacement of the Wasena Bridge will begin early next year — two years behind schedule.
The city had been waiting for months on a construction agreement with Norfolk Southern, which operates five railroad tracks below the bridge.
"We have finally received approval from the railroad, so we are ready to proceed," City Manager Bob Cowell told members of Roanoke City Council Monday.
The city plans to put out construction bids in August or September, with construction beginning early in 2024.
"Without knowing the specifics, I can tell you that a lot of planning, review, and communication is essential to ensure projects near railroads are done as safely as possible for all involved," Connor Spielmaker, a Norfolk Southern spokesman, said in an email Tuesday. "Our teams partner closely with communities and their leaders to make them happen as safely as possible."
City plans say construction could take two-and-a-half years. Last year, Cowell had described the replacement of the bridge at Main Street as a $30-million project. Costs are likely to be higher.
Built in 1938, the Wasena Bridge is reaching the end of its lifespan.
Prior to the pandemic, city plans had called for construction to begin in May 2022, which was later pushed back to the spring of 2023.
Gainsboro hub plan adopted
The historic Gainsboro neighborhood has a new plan to guide revitalization.
Roanoke City Council on Monday formally adopted a 60-page "Community Hub Concept Plan" meant to steer how the city will spend $5 million in pandemic relief funds on the neighborhood.
The plan, developed by a Richmond consultant based on resident feedback, encourages the city to restore retail to Henry Street; establish a healthcare center and a grocery store near the former Claytor Clinic; and develop a community center and housing along Jefferson Street.
When first unveiled in April, some residents urged the city to focus on the neighborhood's dilapidated housing instead of a commercial hub. But more recently, neighbors have rallied around the plan, after city leaders continued meeting with residents.
"We know we can't go back in time," resident Anita Wilson told Council. "We are excited about this plan to revitalize Gainsboro."
Mayor Sherman Lea praised the plan.
"We're fully committed to making this concept a reality," he said.
The city has struggled to establish a physical hub devoted to healthcare and small business development in Gainsboro after property owners expressed disinterest. That recommendation came out of a 36-citizen advisory panel on how Roanoke should spend $65 million in federal pandemic relief funding.
City Manager Bob Cowell said Monday that with Council's blessing, city staff will also incorporate home repairs, recreation and street safety improvements to the neighborhood investment.
"We're not … moving away from what came out of the advisory panel" he said. "We're adding to it."
---
Correction (7/19/23) — An earlier version of the Rambling about the greenway incorrectly attributed cost to the pedestrian bridge. The entire section of the new greenway cost $6.5 million. The post has been updated, and we regret the error.
Support local, independent journalism and don't miss a single story!
Become a member