A Roanoke Boxing Gym Wants To Renew Its Lease in An Old Fire Station. So Why Has the City Put Its Building Up For Bid?
"There's been a lot of misinformation going around concerning our program," said the president of the Melrose Athletic Club.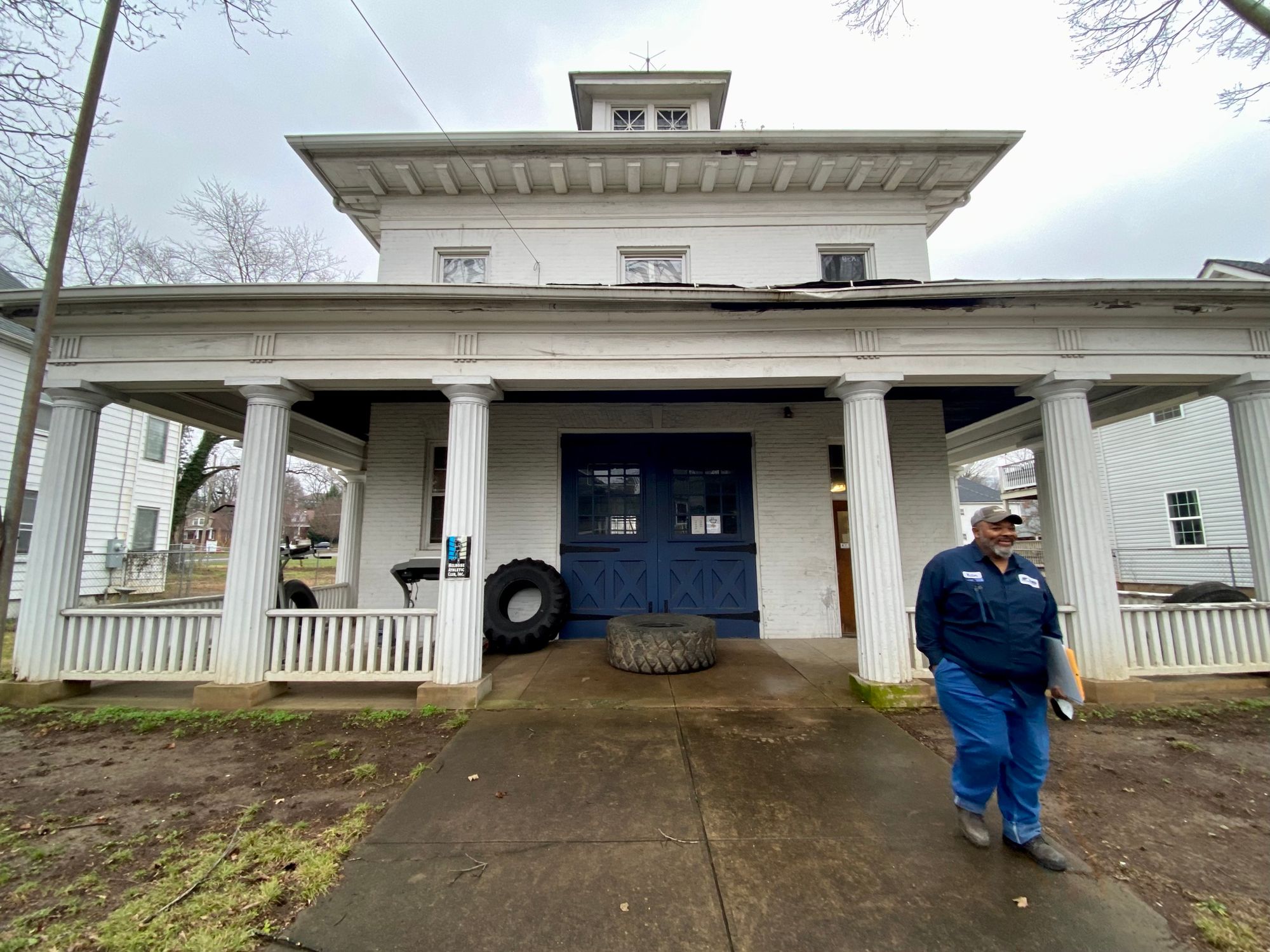 Fifty years ago, Victor Banks's uncles founded a boxing gym in Roanoke.
The ringleader was Earnest "Champ" Cabbler. Fighting from 1948 to 1962 as "Ernie Cab," he duked it out with heavyweights Cleveland "Big Cat" Williams and Sonny Liston. The Bronx-trained Cabbler claimed to have been shot more than a dozen times, ran a beloved Henry Street eatery, and in 1972 founded a gym with his brother James in downtown Roanoke.
Since then, Champ's Gym has trained hundreds of youth as amateur pugilists. Now Banks and a small group of volunteers carry on Champ's legacy out of an old fire station in Southeast Roanoke.
About 10 to 15 regular boxers show up regularly at the Jamison Avenue gym, Banks said. Doing business as the nonprofit Melrose Athletic Club, Champ's has leased the crumbling city building for $10 per year since 2016. The nonprofit, which doesn't charge youth under 18, says it aims "to prevent youth violence and delinquent behavior by providing a drug free atmosphere for youth fitness and academic improvement."
In June, Banks tried to renew Champ's three-year lease, which expired Dec. 1.
But an official in the city's economic development office told him they thought the Melrose Athletic Club was defunct. They said another business was scheduled to move in, according to Banks.
Banks handed over a letter in July saying he intended to renew the lease. Then he waited.
In mid-October, he received a letter from the city saying it did not intend to automatically renew the lease. The property would be put for lease or sale, and he could submit a proposal.
Around this same time, the city was in talks with La'Torie Woodberry, who runs the nonprofit Boxfit, to find a suitable city building that he could lease for his program.
Woodberry had run a summer boxing program out of Champ's Gym called Boxing and Brawling. In recent months, Woodberry has spoken before City Council about the importance of the boxing program and how it keeps youth out of trouble.
"This is valuable work," Mayor Sherman Lea said.
City staff have helped him form a nonprofit, so the boxing program could become eligible for a $5,000 grant from the Gun Violence Prevention Commission. In late November, Council members discussed the possibility of leasing space out of the Norwich Recreation Center, which is now used for city storage, to Woodberry for a nominal fee. (This week, Council approved a lease agreement there for $400 per month to cover utilities, which the city does not cover at the fire station.)
That separate discussion — and the fact that Woodberry once ran his program at Champ's — raised the question in Banks's mind of whether the city thought the gyms were one and the same. The thinking went: If the boxing program were going to Norwich, it would no longer need the Jamison Avenue property.
"There's been a lot of misinformation going around concerning our program," Banks told City Council at its Dec. 5 meeting.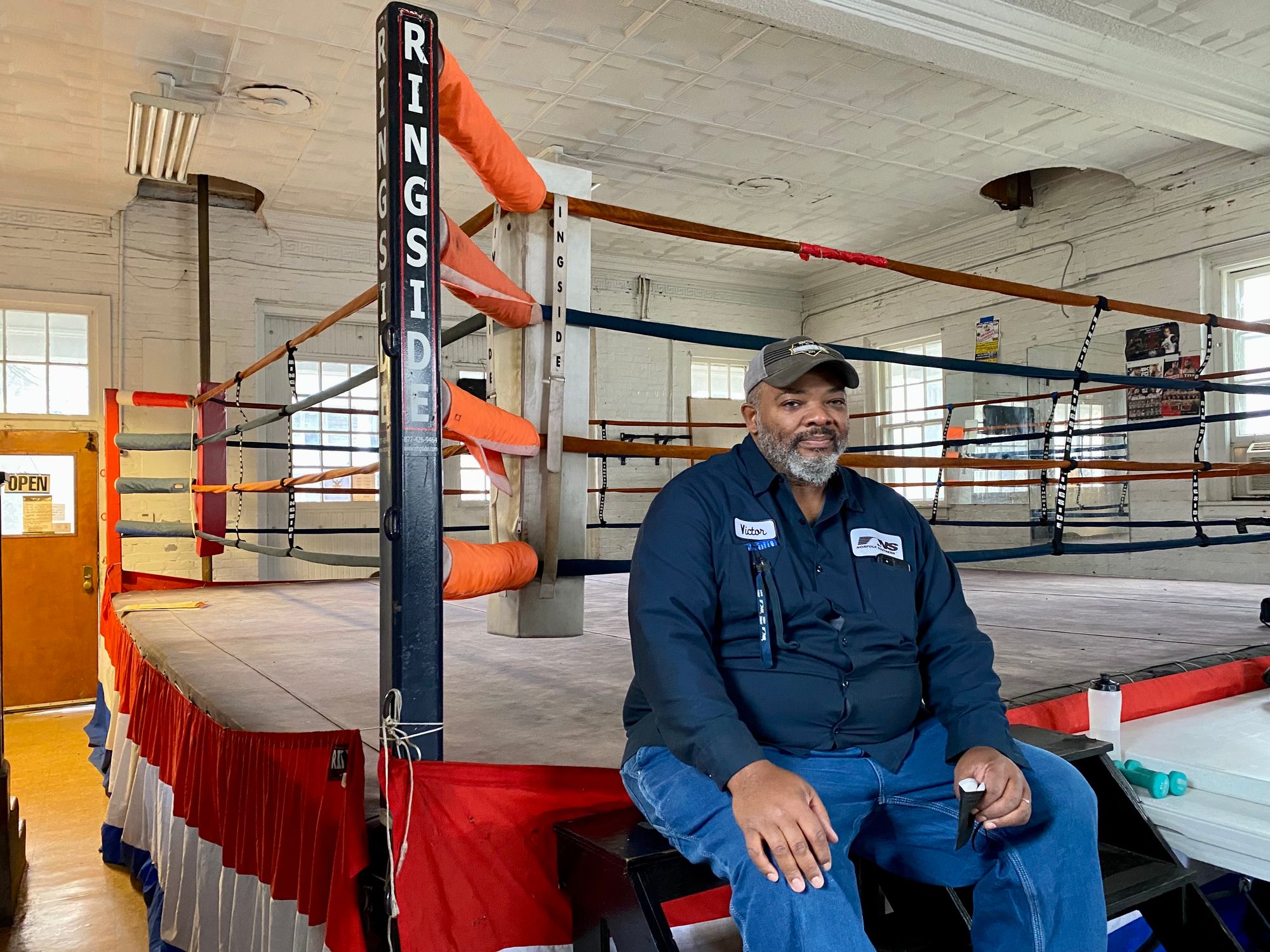 City Council members don't recall request
City Manager Bob Cowell denies that city staff conflated Banks's and Woodberry's boxing programs when the city sought new proposals for the old fire station.
In 2019, Council did not seek lease proposals for the building. Champ's three-year lease was automatically renewed. This year, "in individual conversations with Council members, it was made clear that the Council desired to issue an RFP this time," Cowell wrote in a statement.
The city issued its request for proposals on Nov. 3, according to Cowell. City staff told Banks in June and July that the lease renewal would be up to City Council. On Sept. 30, city staff mailed, emailed and called Banks to let him know the lease would not be renewed automatically, Cowell said. Cowell invoked Woodberry's group when he spoke of Banks's lease.
"If you recall we were actually, we — Council and myself — were having discussions about whether or not to issue the RFP, or whether we were going to renew the lease," Cowell told Council members on Dec. 5. "If you recall, this was all tied up with Boxfit. I mean, this was all related to the same piece of this."
But Council could not recall.
Most council members reached for this story could not remember a discussion about issuing a request for proposal for the Jamison Avenue property. And they seemed confused when Banks spoke before City Council in December.
What happens if the city doesn't renew the lease? Councilwoman Stephanie Moon Reynolds asked.
"Basically, we'll be shut down," Banks replied.
Just a couple weeks earlier — and 16 days after the city put the lease up for proposals —  the mayor's office had issued a proclamation celebrating the 50th anniversary of Champ's Gym.
"Champ's Gym is an archetype of a positive, community uplifting, and holistically educative institution which promotes the sweet science of boxing," reads the proclamation, which declares Nov. 19 as "Champ's Gym Day."
Proposals for what to do with the fire station had an original deadline of Nov. 30, which has since been pushed back a couple times, now to Jan. 13.
But Banks said Tuesday that he has no plans to submit an RFP as part of the process. He contends that the city did not properly give a 60-day notice to terminate the lease because he did not receive the letter before then. He says he did not get an email or call.
Banks expressed hope he could work out a lease renewal with the city.
"I'm not sure what justification they have with continuing with the request for proposals," he said.
Lea, Moon Reynolds and council members Anita Price and Vivian Sanchez-Jones could not recall why Council decided to issue an RFP. Price, whose appointed term ends this year, said the incoming Council should address the issue.
"We helped out one outfit," Price said, referring to Woodberry's group. Of Banks's group, she added, "We can't let that fall through the cracks."
But Councilman Joe Cobb said he remembered a desire expressed among Council members to see what other options could be available for the property.
"It needs some TLC," he said of the building, which appears to have water damage inside and plants growing out of the gutters.
Cobb said it's important to have an open process and, from time to time, to hear what other ideas people have for the property.
Councilman Bill Bestpitch said, "apparently, somebody who was associated with Champ's made some misrepresentations and indicated that they weren't interested in renewing the lease, and that created some confusion." He thinks the RFP had already been issued by then but was not certain.
"It just seemed like the fair thing to do to open it up to everybody," Bestpitch said. "We try not to make these decisions on a political basis. In other words, we try to make sure that we've worked through an appropriate process and we're not picking winners and losers based on who we know, or who goes to our church, or who contributed to our campaigns, or anything like that."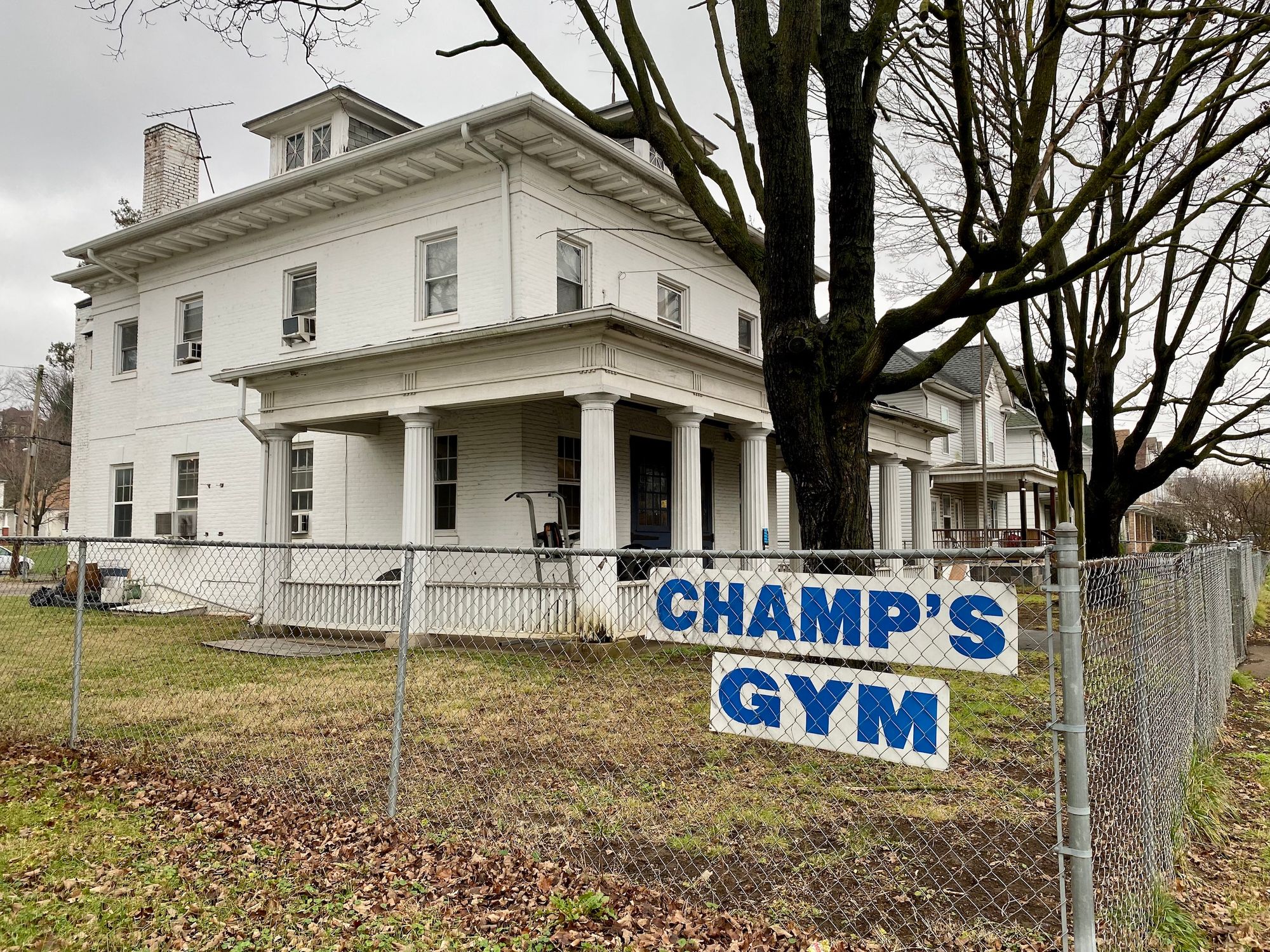 Another proposal emerges
Perhaps the narrative of dueling boxing clubs was always too good to be true.
"I don't know what's going on with Champ's, honestly," Woodberry said.
Another piece of the puzzle fell into place late Tuesday when Brad Stephens, interim executive director of REACH, confirmed that the nonprofit had submitted a bid on the old fire station.
"Our vision is to turn it into a community center, an economic development hub for the neighborhood," Stephens said. "We want to see that property return to glory."
The 1911 firehouse, which is on the National Register of Historic Places, was one of Roanoke's first stations to house motorized fire engines. Concerns that the new station be compatible with the growing Belmont residential neighborhood led the architect to design the building to look like another home on the block, to include a wide front porch. Fire services moved out of the building in 1979, after it was used on occasion as a neighborhood center.
REACH's programs include summer camps and neighborhood revitalization projects. Stephens said he reached out to city officials earlier this year and told the lease would be coming to an end this year. He first received word that the city would accept bids when the RFP went out last month.
REACH is proposing to invest about $150,000 into the old fire station to fix it up. Given the amount of investment expected, Stephens said the idea is for a sale or a lease-to-own agreement. He acknowledged that would be up to negotiation with the city.
"That building is in need of some love and, unfortunately, I think some expensive love," Stephens said.
He said the hope is to hold concerts and neighborhood parties in the building.
"We don't want this to be acrimonious," Stephens said about the contention from Champ's Gym that they should retain the lease. "We have no reason to think they couldn't do a great job of it. We just haven't seen the maintenance of it these past few years."
Banks acknowledges that the city building is in need of repairs. He said finding a new space for Champ's Gym will not be easy.
"We're already here. We're set up. We've already been in the community for six years," he said. "I think it'd be a shame. Especially this Southeast area probably needs something like this. Hell, I know it does."
Support local, independent journalism and don't miss a single story!
Become a member