Scope of Blame Widens in Volosin Campaign's Use of Sample Ballots During Roanoke City Council Primary, Complaints Say
Family of Peter Volosin and Vivian Sanchez-Jones passed out sample ballots, complaint filed by losing candidate alleges.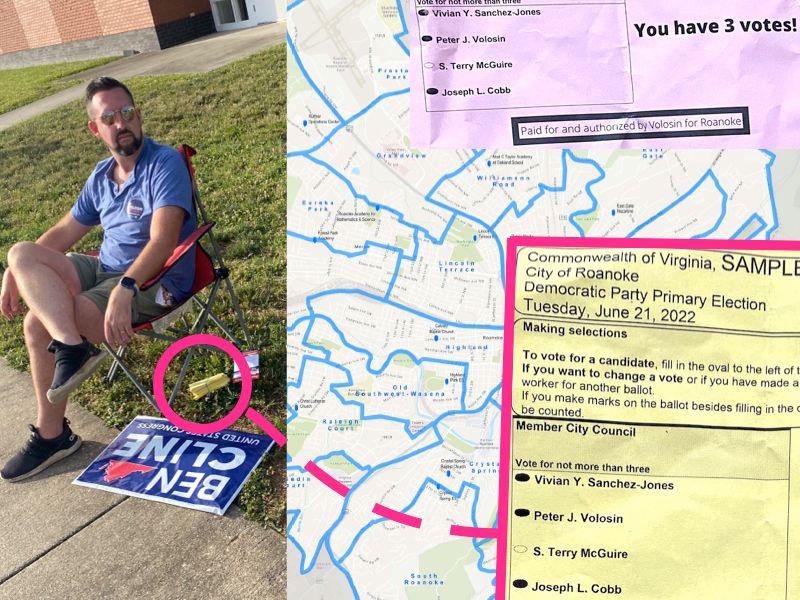 A campaign tactic tied to Peter Volosin, a Democratic nominee for Roanoke City Council, is the focus of 11 complaints to the state elections board — including one from a leader of the city's own Democratic committee.
Volosin and Council members Joe Cobb and Vivian Sanchez-Jones were elected in a June 21 primary as the party's candidates for the Nov. 8 election.
Family members of both Volosin and Sanchez-Jones were involved in the distribution of illegal campaign literature, according to a complaint filed by candidate Terry McGuire, whose fourth-place finish cost him the primary election. The Rambler obtained the complaints in a public records request.