Carilion Clinic Delays Plan To Build New Mental Health Center in Roanoke, Citing Pandemic
Carilion Clinic has postponed plans to build a new mental health center as part of a $300-million expansion of its southwest Roanoke campus.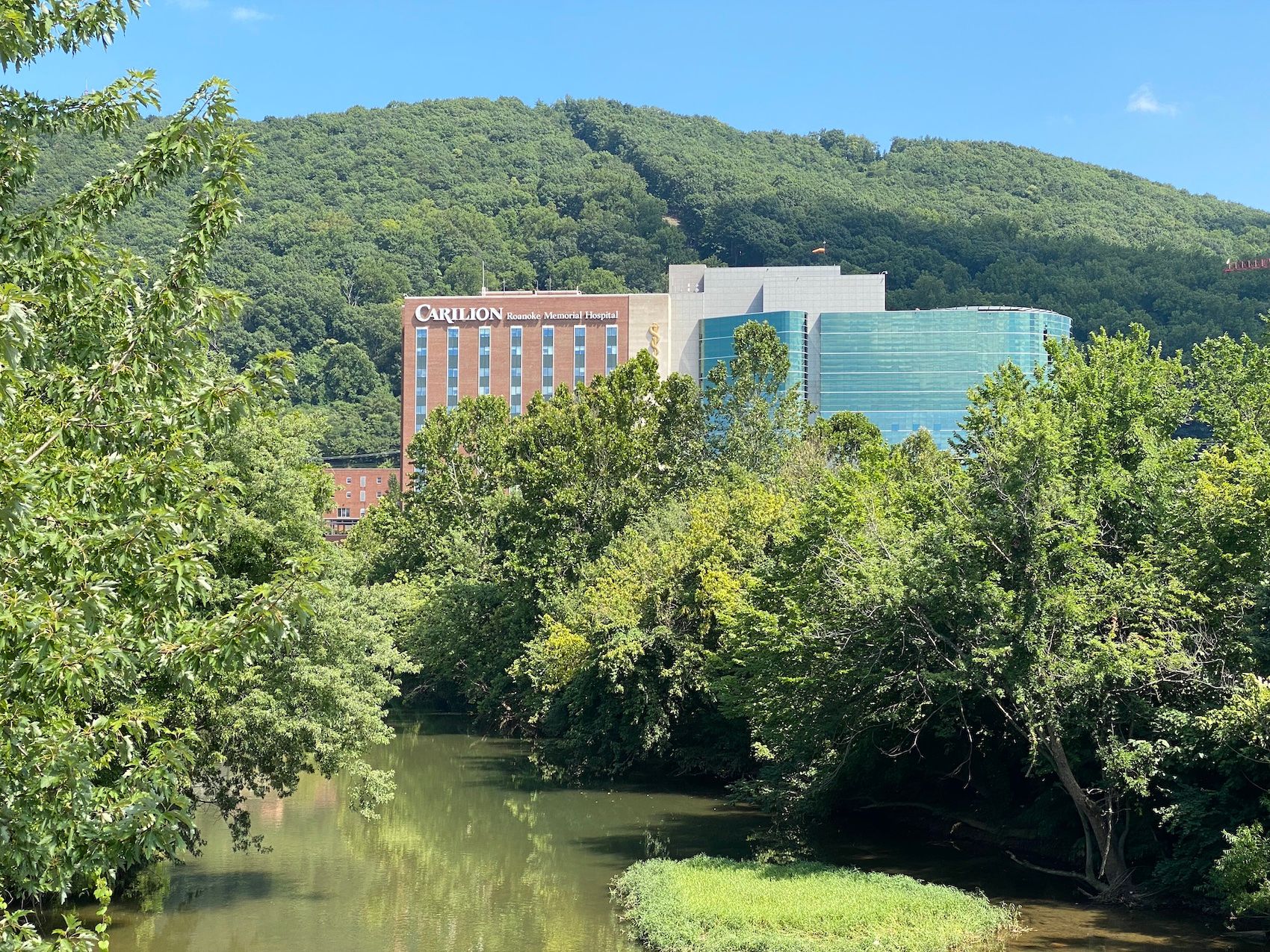 Carilion Clinic has postponed plans to build a new mental health center as part of a $300-million expansion of its southwest Roanoke campus.
The financial impact of the coronavirus pandemic is to blame for the delay, according to the hospital system.
Instead, Carilion intends to renovate its existing behavioral health building on Jefferson Street near McClanahan Street and construct a 300- to 600-car parking garage next-door where a new mental health hospital would have been located, city records show.
Carilion's thinking emerged in a June request to Roanoke's planning department, seeking a tweak to its plans for a new parking garage.
But some members of Roanoke City Council on Monday expressed disappointment with the decision to hold off on a new mental health hospital.
"I am, too, very disappointed that it won't be moving forward with this plan, but I hope it will be soon," Vice Mayor Trish White-Boyd said.
Councilman Bill Bestpitch echoed White-Boyd's view, and noted that Carilion in a 2021 report identified access to mental health services as the community's top need.
"Mental health hasn't been pushed off, it's been pushed back a little bit," Bestpitch said. "As time and circumstances allow, we will see a top-notch medical center facility, a hospital, for behavioral health."
Carilion's current behavioral health building dates back to 1960, city records show. In 2019 planning documents, the hospital said it has provided behavioral health services at the location for the last 30 years. Care includes outpatient mental health and substance abuse treatment.
"Over the past several years the current facilities have been found to be inadequate to meet the growing needs of the hospital and the community," Carilion wrote in 2019.
The current building consists of about 100,000 square feet. Carilion had hoped to construct a new facility next-door that would provide 165,000 square feet, mostly in a five- to seven-story building on Jefferson Street.
"Because of the financial impact of the pandemic, we are evaluating a variety of options for the current mental health building on Jefferson Street," Carilion spokeswoman Hannah Curtis said Monday in an emailed statement. "Expansion of mental health services remains a priority for our organization, and we are actively working on several options to provide increased access and services to our communities. Throughout the project, we're continuing to work closely with our surrounding neighbors and other community partners. We will share updates as soon as they are finalized."
Carilion plans to modify the existing building so that it will connect with the new parking garage and to a pedestrian bridge over Jefferson Street that will lead to a state-of-the-art cardiovascular and emergency center.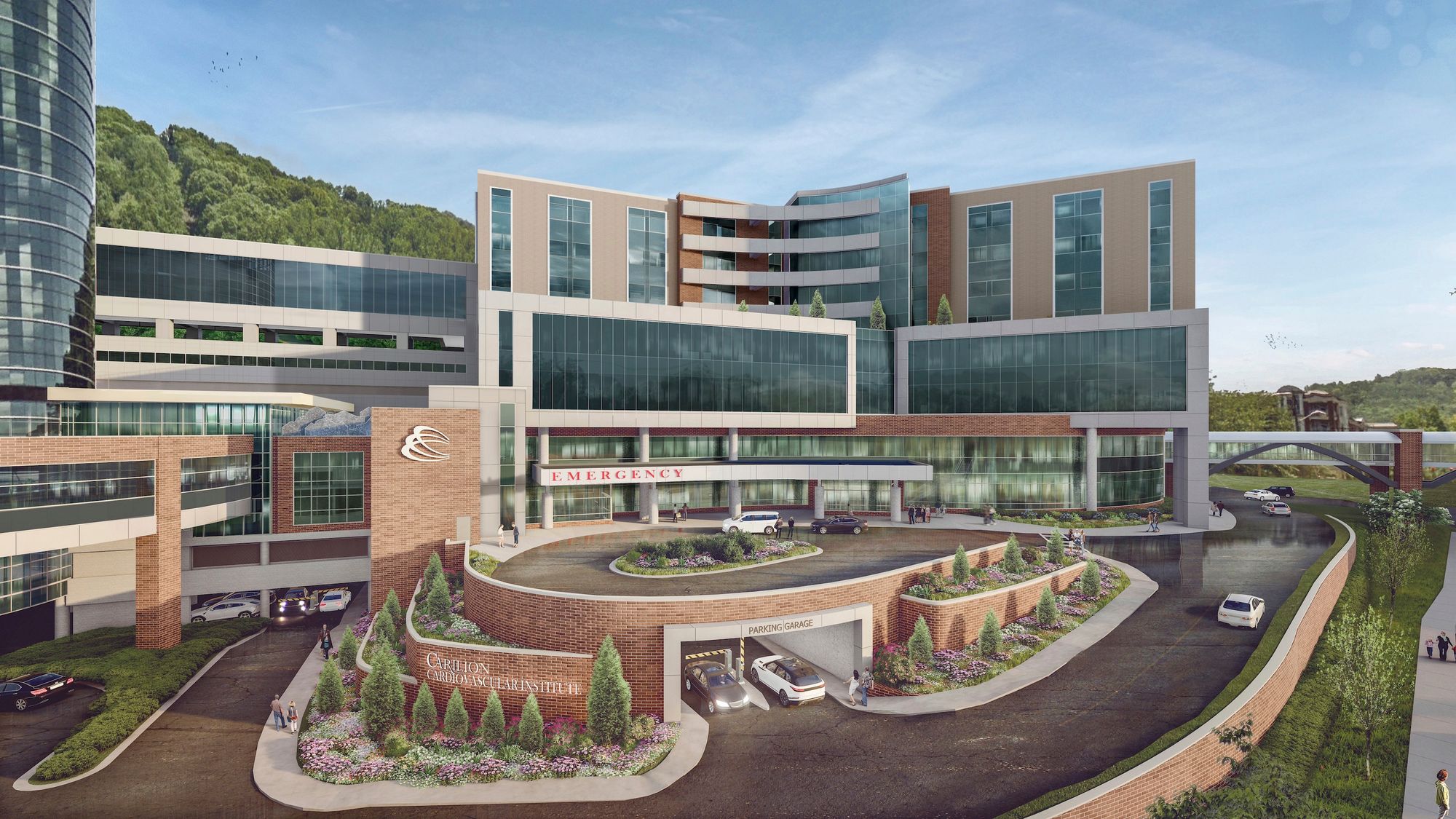 A two-story office wing of the current behavioral health building will be demolished to allow for the new garage, eliminating about 20,000 square feet of space. Those teams will relocate elsewhere in the building or in nearby facilities, Curtis said.
Marty Misicko, Carilion's vice president of facilities, told planning commissioners earlier this month that in-patient services will remain in the behavioral health tower but that the hospital is "looking at other locations" for outpatient services, "whether it's a new building or buying a building and renovating it."
Earlier plans called for the new parking garage to be located on Crystal Spring Drive, behind the mental health building; officials believe the location at the corner of Jefferson Street is better suited.
"We believe it's going to be very easy for people to see it and know where they're going," Misicko said.
Construction is set to begin next spring, Curtis said. It's slated for completion by spring of 2025, Misicko told planning commissioners.
Monday's hearing before City Council focused on the hospital's request to move the location of its proposed parking garage, which Misicko had said is designed to look more like a building than a garage.
Irene Malachowsky, a nearby resident, in an email told city leaders to reject Carilion's request.
"[It] behooves the city not to approve their request for change in the location of the garage until Carilion provides an acceptable plan for the needed expansion of behavioral health services and a timeline for such project," she wrote Aug. 2, according to public records. "Not doing so puts the health of individuals, families and our community at greater risk."
But in spoken testimony before City Council Monday night, Malachowsky took a more measured tone. She expressed disappointment for the delay but mostly focused on the need for the city to improve pedestrian safety — such as adding sidewalks and crosswalks — in the area.
"I think we need more reassurance as to how we move forward, since they're reducing the size of the building that we currently have," Malachowsky said of the behavioral health building. "And now they're either looking for a new facility that can house the outpatient services or maybe land to build, and that seems a long time."
Carilion is focused on finishing the cardiovascular center before tackling an expansion of mental health services, Peter Larkin, a hospital spokesman, wrote in a July 29 email to Malachowsky that she forwarded to city planning staff.
"Our Behavioral Health building plans are on hold while we focus on the first phase of the Carilion Roanoke Memorial Hospital expansion — the Crystal Spring Tower — and the parking garage to be constructed at McClanahan and Jefferson Streets," Larkin wrote. "Because of the complex nature of an expansion project like ours, we're holding off on additional updates on our project's later phases until we have more detailed information to share with the community."
Malachowsky also highlighted comments from Carilion CEO Nancy Agee about the need for a new mental health facility.
In a July 6, 2021 interview with Becker's Hospital Review, a trade publication, Agee said Carilion was planning to build a new behavioral health hospital.
"We have five stories of behavioral health patient services, but it's an old building. And so we've talked about whether we renovate or build new, and we really feel we need a new facility," Agee was quoted as saying.
Carilion spokesman Chris Turnbull, after the Council meeting, said that plans for a new behavioral health center have not been nixed but placed on hold. Asked about the estimated cost for a new building versus renovation of the existing facility, Turnbull said the hospital network is still planning a $300 million expansion, which isn't broken out by facility. He said finances have prompted Carilion to reevaluate how much of that it spends over time.
Curtis said costs could exceed Carilion's initial $300-million estimate because of the rising costs of materials, supply chain issues and other issues; officials are still in the planning stages to determine exact costs and timelines, she said.
Council members unanimously approved Carilion's request, which earlier received approval from city staff and city planning commissioners.
"We're really concerned about mental health, but that's something we can leave up to Carilion in terms of how they manage that part of it," Mayor Sherman Lea said.
Support local, independent journalism and don't miss a single story!
Become a member