Developer Aims To Transform Southeast Roanoke's Former American Viscose Plant Into 'A New Type Of Neighborhood'
An economic impact study estimates the project will support 2,053 jobs and generate $326 million in economic impact by 2040.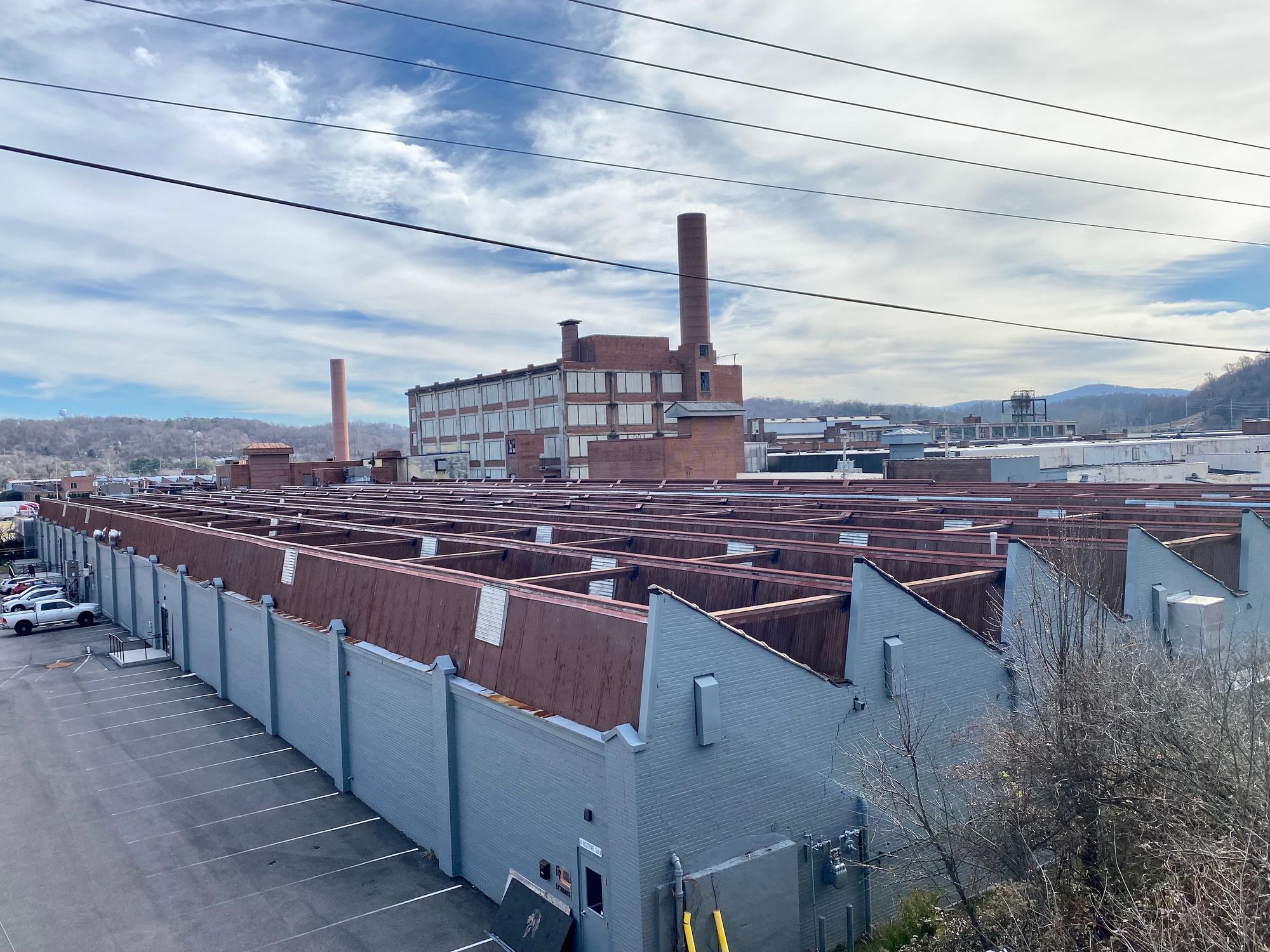 Local developer Ed Walker intends to transform Southeast Roanoke's former American Viscose Plant into a complex of apartments, businesses, manufacturing space and artist studios in what city leaders described as one of Roanoke's most significant economic development projects in decades.
Roanoke City Council on Tuesday unanimously agreed to provide $10 million in city funds for Walker to begin initial work this spring on the project, for which he will invest at least $50 million.
"It's a game changer, especially for that area," Mayor Sherman Lea said.
The plan, if fully realized, will have lasting economic repercussions for the city, with proponents saying the project will rival the Design '79 initiative that revitalized downtown.
An economic impact study estimates the project will support 2,053 jobs and generate $326 million in economic impact by 2040.
Called Riverdale, the mixed-use district will spread across more than 75 acres of the current Roanoke Industrial Center, the site of the old American Viscose Plant, which at its height in the 1920s was the world's largest producer of rayon, or "artificial silk."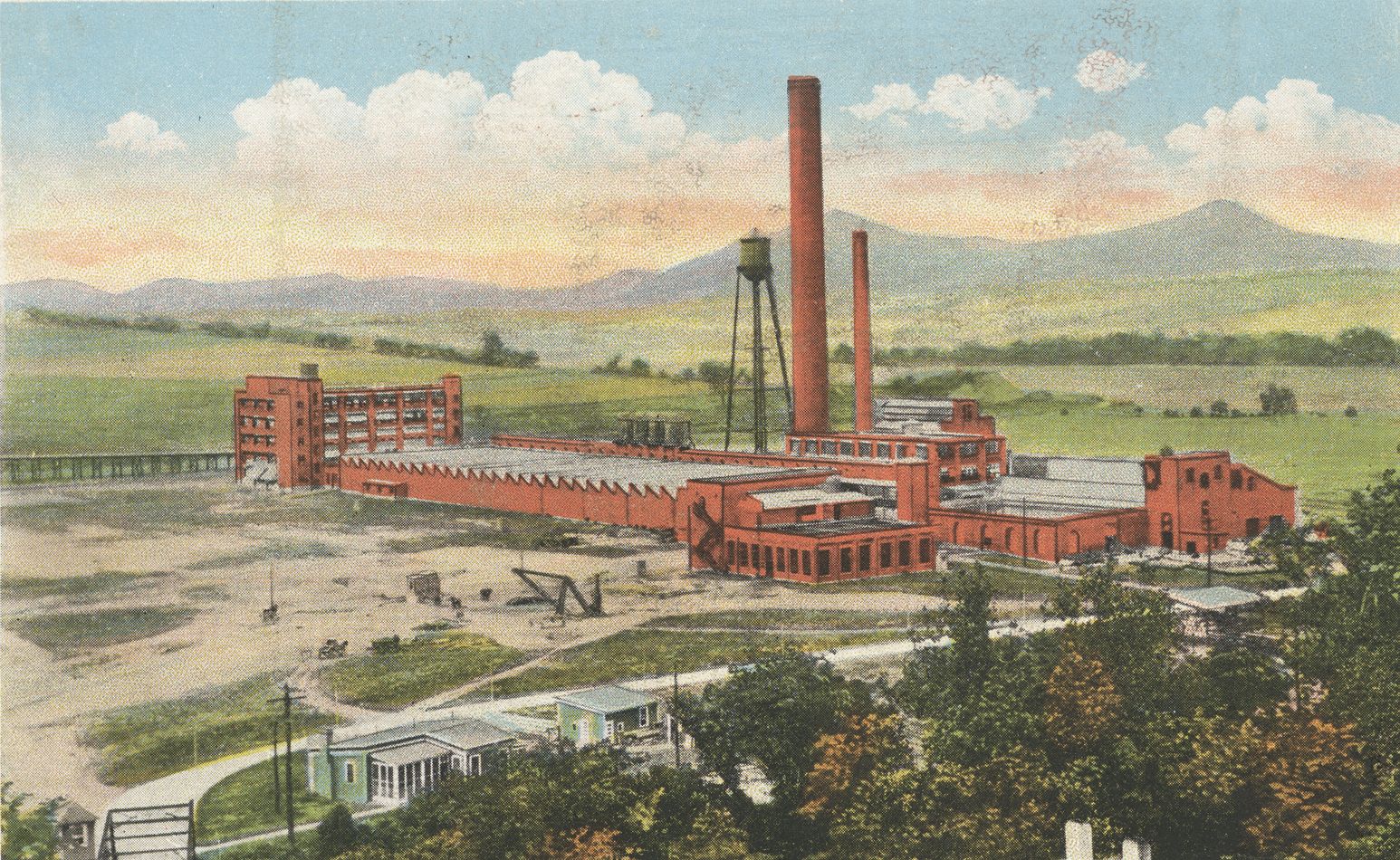 Initial plans for Riverdale call for 375 apartments and at least one 3,000-square-foot food service business. All told, the properties contain more than 1.2 million square feet. That translate to roughly half of Roanoke's downtown core.
"This is a new type of neighborhood. This is at that scale," City Manager Bob Cowell said. "This is not a single building or single project."
Today, tenants in the industrial center include Carilion Clinic, furniture maker Txtur — which recently opened a showroom in a historic downtown fire station — a plumbing company, a ballet school and a coffee shop. Those businesses will be asked to stay.
"It's a super meaningful place," Walker, 55, said in a phone call. "I'm very excited about keeping the vibe and the energy very much in the way that it is."
The city said in a press release, "The site is an historic district with a number of structures that will be rehabilitated and join the handful of vibrant and valuable businesses already present in Riverdale."
Cowell noted that the site is about a mile away from the Carilion Clinic innovation corridor and about 1.5 miles from downtown, all connected by sidewalks as well as the Greenway.
Residents should not expect major work anytime soon.
This year will conclude with cleanup at the site and the development of a master plan, city leaders said. The first phase of the project will not be completed until 2029.
And the city's agreement with Walker says the developer has until 2040 to invest at least $50 million in Riverdale.
"This is not a regular redevelopment project by any stretch of the imagination," Cowell said. "If there is anyone who can pull off something as crazy as this may seem, it's Ed."
Walker expects to buy the properties from the industrial center — which is owned by a group of investors — in April for $8.2 million. That money will come from what the city describes as the city's "forgivable performance loan," via Roanoke's Economic Development Authority.
The other $1.8 million in city funds will go toward site remediation, such as removing debris, including broken-down cars, tearing down buildings past their prime, and addressing other environmental issues, according to Cowell. The property is located in a flood hazard area, so significant investments are needed to protect the buildings.
Since the plant was established in 1917, all the utilities — such as sewage and water lines — have been privately owned. Those will have to switch over to being publicly managed.
City Council also agreed for 17 years to rebate roughly $100,000 in annual real estate taxes the properties currently pay. As the property gets developed and gains value, the city will net taxes off that difference.
Presence of the plant to date has "hindered that portion of the city from realizing its full potential," Cowell said.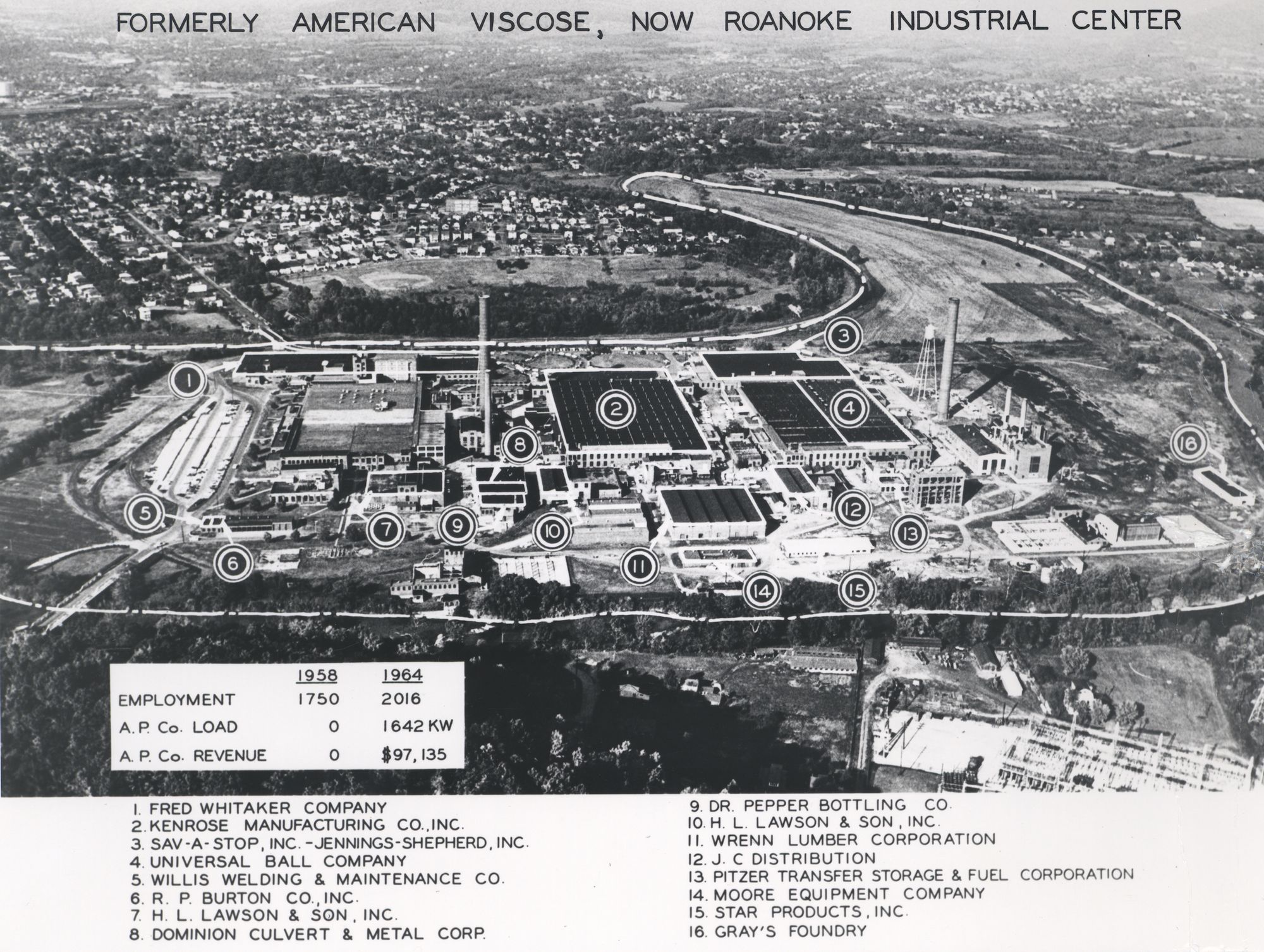 He did note that the city has made an effort in recent years to help revitalize Southeast Roanoke. That includes Belmont-Fallon as the focus of the city's federal housing grants; a new Fallon Park Elementary School; and a planned redevelopment of the Belmont Branch Library.
Sunni Purviance, a Southeast neighborhood leader, praised the investment in a city press release.
"It is an exciting time to be living in southeast Roanoke with all of the good and uplifting action taking place around every corner," Purviance, Roanoke's 2022 Citizen of the Year, said. Riverdale "will also be revitalized into a beautiful and bustling space that we can be proud to have in our backyard."
Walker said in an emailed statement that he had been interested for about 15 years to develop property in Southeast Roanoke. But he could not find an opportunity that would have enough scale and achieve the impact he wanted.
In 2018, he bought a building in the industrial center and began work on a residential and mixed-use concept that he and Will Trinkle, an investor in the center, had listed on the National Register of Historic Places.
In November, the center's ownership indicated they would be amenable to a sale of the entire campus, according to Walker. (Trinkle did not respond to an email early Tuesday.)
Walker noted that he is currently working on development projects in Salem and Danville that "need to be completed as soon as possible."
Once those are completed, he said, "Riverdale will be the focus of my work and will be the last project of my career."
Walker has an extensive history with historic rehabilitation in the region.
He revived the Patrick Henry Hotel into apartments; created the Cotton Mill Lofts downtown; and transformed an ice storage building into The River House apartments in the Wasena neighborhood; among many other projects.
Walker said it is too soon to say whether any of the apartment units will be considered affordable.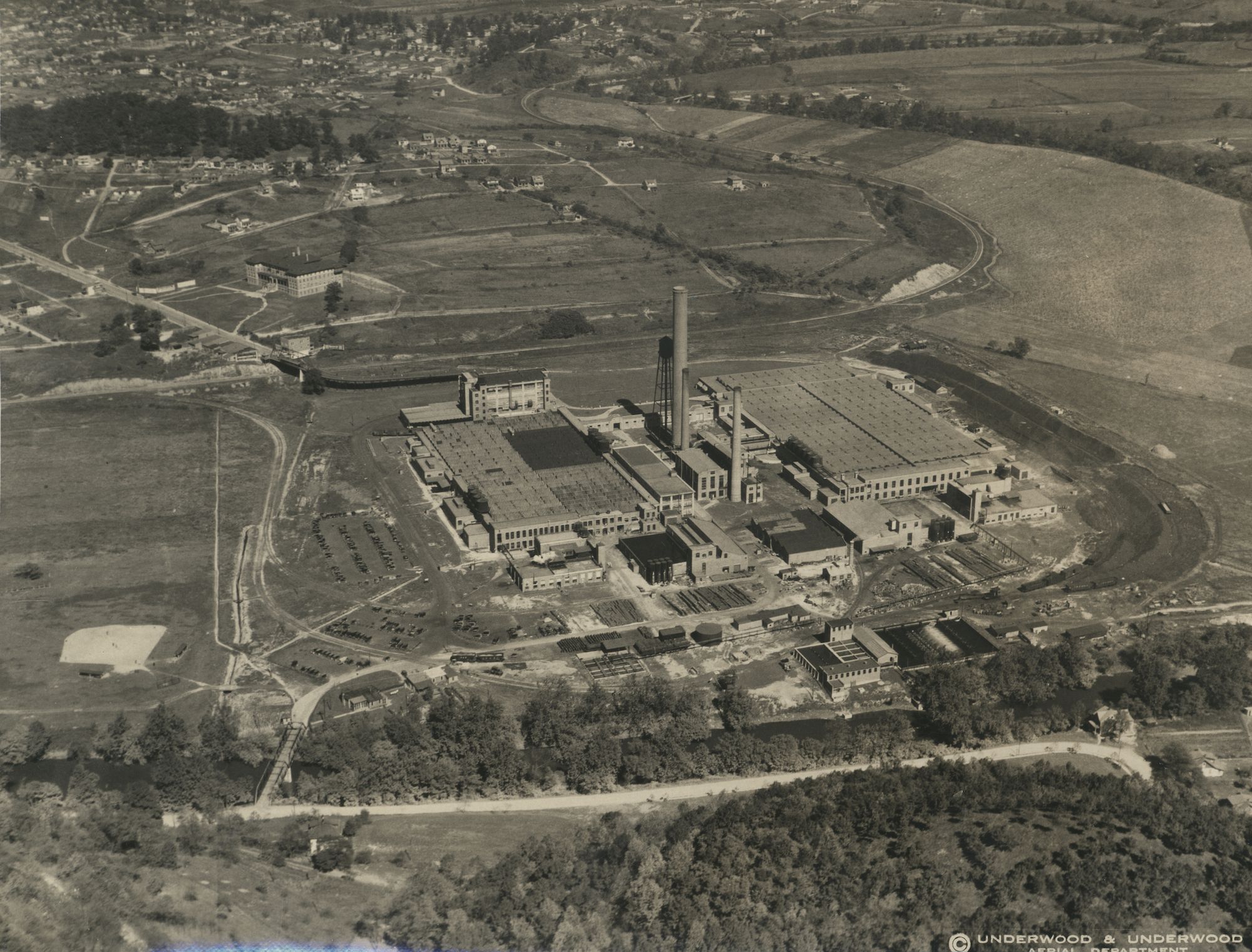 Roanoke's American Viscose Company plant grew rapidly in the early 20th-century thanks to the popularity of rayon, used in hosiery, clothing, carpets, tires and other items.
By 1919, the plant had doubled in size, employing 3,800 workers, many of them young, single women from surrounding rural areas, according to the Virginia Department of Historic Resources. In 1928, the plant employed 5,500 people and was the world's largest producer of rayon.
After World War II, the demand for rayon waned as alternative materials such as nylon grew in popularity. The company ceased operations in 1958.
Three years later, the Industrial Development and Investment Company bought the property and turned it into an industrial park.
By April, the campus is expected to have its third owner in its 106-year history.
Support local, independent journalism and don't miss a single story!
Become a member