Drug Recovery Home Moves Into Longtime Roanoke Homeless Shelter That Shuttered
Trust House, which focused on veteran homelessness, has become a 26-bed halfway house from Anderson and Associates.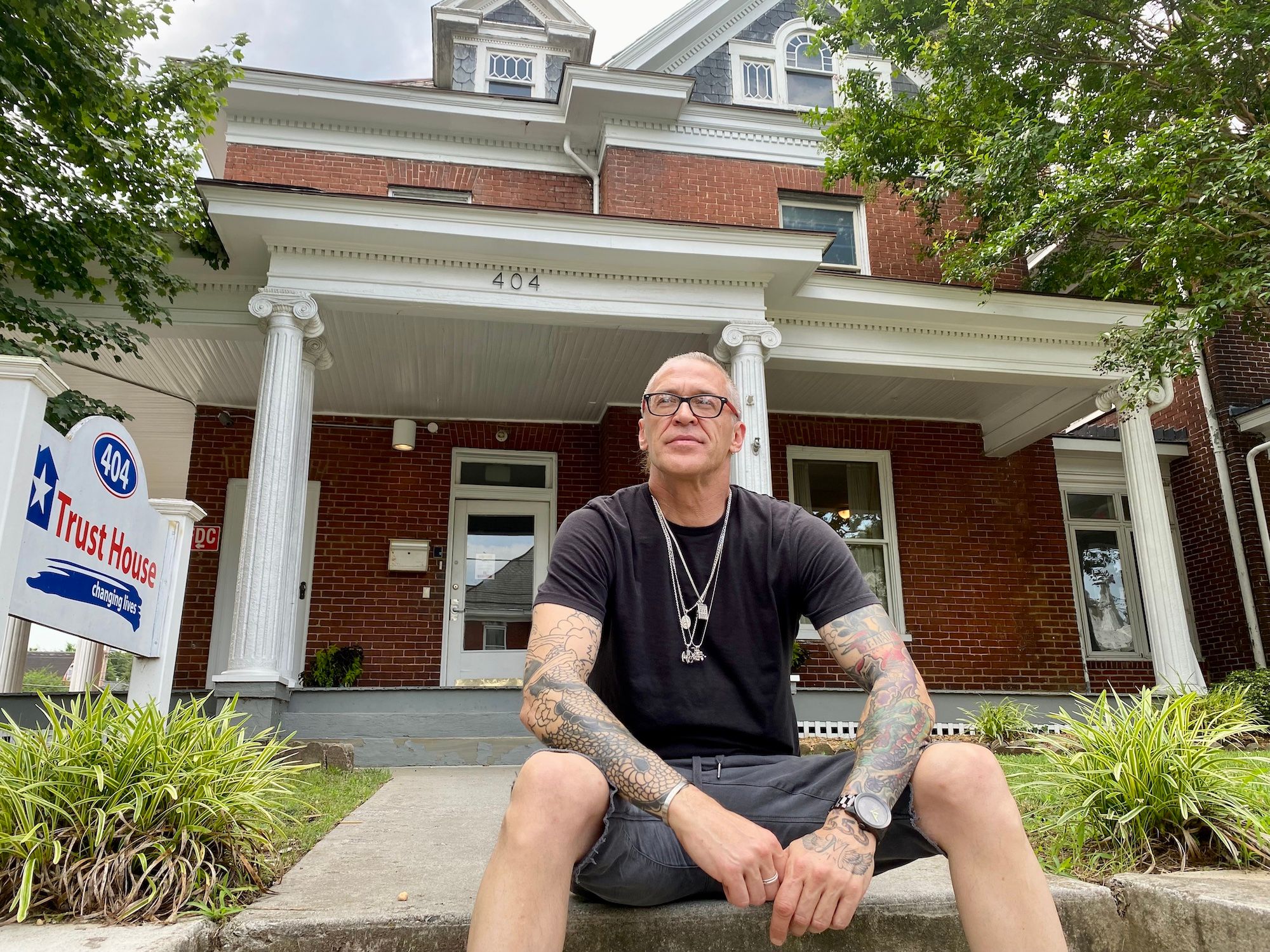 A longtime Roanoke homeless shelter that shuttered in January has new life as a drug recovery home.
Trust House, which focused on veteran homelessness, has become a 26-bed halfway house from Anderson & Associates, which provides residential and outpatient addiction treatment.
A company tied to Anderson purchased the Elm Avenue property in June for $425,000, city property records show. On Friday, staff and clients began moving into the nearly 7,000-square-foot facility, which is made up of two 1920s-era homes in Old Southwest.
"It was already set up to do exactly what I'm doing," said Jody Anderson, the company's owner, who noted current zoning allows for the halfway house.
Tommy Oliver, a former board member of the now-defunct nonprofit ARCH Services, which operated Trust House, said he's pleased with the development.
"The board wanted the property to continue to be used to help homeless people, women who have substance abuse, or people in general who have substance abuse, and happy that it will continue to be used as that," Oliver said.
The move comes as Roanoke reported 24 fatal drug overdoses in the first three months of the year, according to Virginia Department of Health data released last week. Last year's record of 123 deaths gave Roanoke one of the highest fatal overdose rates in Virginia.
And Anderson may yet fill another gap left by ARCH, which also ran Bethany Hall, a residential addiction home for pregnant women from a church-owned home on Franklin Road.
Board members from ARCH and Carilion Clinic officials have approached Anderson about carrying on Bethany Hall's mission, she said.
"The people that were on the board there are so dedicated to serving the pregnant women population — pregnant women and children — so we are in the process of doing that as well," possibly through a new nonprofit arm, Anderson said.
(Shirley Holland, Carilion's vice president of planning and community development said that while "it's too early to speak to potential work with Anderson," community collaboration is key to the complexities of treating addiction.)
"I am sad that Trust House is no longer here for people who need it, because we do struggle with unhoused folks in this area," Ali Hammed Moore, chief compliance officer for Anderson, said. "The second thing I would say is that there is nothing more inspiring or humbling to me than to see people seeking treatment and recovery. … And so to have a beautiful facility where they can be safe and well cared for and given what I consider to be excellent clinical treatment, is awesome."
Called The Twelve on Elm — after the Twelve Steps of addiction recovery — the facility has been licensed by the state to treat people with substance use disorder and co-occurring mental health disorders.
Anderson has two other halfway houses on Patterson Avenue. One has 18 beds and the other with 8 beds will close, with those clients moving to the new facility.
As of last week, Anderson had 57 men and 32 women on its waiting list.
"There is a lot of wreckage that comes with chaotic substance use, and so we try to be a gentle place to land and get treatment and get back on your feet," Hammed Moore said.
Daniel Cox, the team leader for the house, knows addiction firsthand.
Cox grew up in Martinsville. He dropped out of school in the eighth grade and struggled with substance use, which included cycles in and out of jail.
"I've been from the penthouse to the poor house, everywhere in between, all across the country trying to reinvent myself," he said.
In August of 2019, Cox was living on the porch — "like a dog" — of a drug house in Knoxville, Tennessee, he said. One night, two men came to rob the drug dealer and Cox got shot in the back while running down a hallway. He fell out of a second-story window, shattering his eye socket, puncturing his lung and breaking his wrist.
"That changed something," Cox said.
The Tennessee hospital released him to a relative in Martinsville. A member of a recovery-focused Facebook Page introduced Cox to the HOPE Initiative, from Roanoke's Bradley Free Clinic, which helps people connect to addiction treatment.
By December, he had become sober and was living in an Oxford House recovery home. When the pandemic hit a few months later, Cox panicked.
"It eliminated all the Twelve Step meetings," he said. "In one week we went from 29 meetings in the Roanoke Valley to zero meetings."
So Cox decided to start his own, physically-distanced support group. Called Against All Odds, the group met outside in parks to adhere to pandemic mandates. It grew to become what Cox described as "the most attended, most consistent meeting within 100 miles of the Roanoke Valley," with anywhere from 60 to 100 people meeting Friday nights and Sundays.
"I learned about commitment and work ethic and all the things, man, that had just eluded me during my life," Cox said. He began working in addiction recovery and became a registered peer recovery specialist.
"By then I didn't even recognize my life," he said. "Every day I had to pinch myself and say, you have this life. You can choose to live it."
Support local, independent journalism and don't miss a single story!
Become a member