For Roanoke's Forgotten Dead, City Makes Final Arrangements
When a person dies in Roanoke and officials can't find the person's family, it becomes the city's responsibility to arrange for a cremation.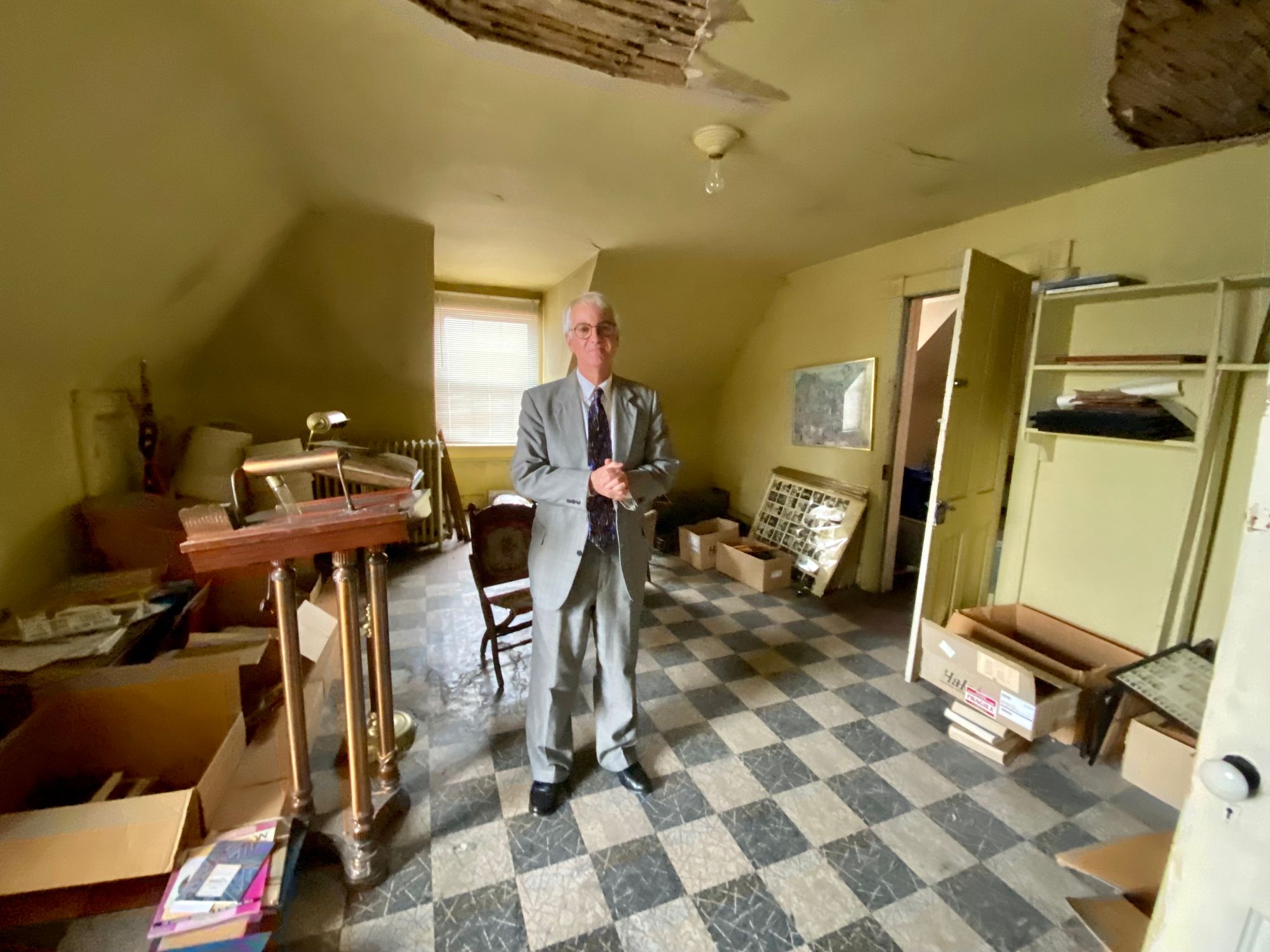 There was no funeral for Lazon Joyner.
And it wasn't because he died at his Old Southwest apartment of an apparent drug overdose in March 2020, when Virginia banned most gatherings for fear of the spreading coronavirus.
There was no funeral more than a year later for a 40-year-old white man who jumped from Interstate 581 onto Franklin Road below, killing himself.
And when a 72-year-old Black man named William Thomas Hundley Jr., a military veteran, died at his Northwest Roanoke home last July, no buglers played "Taps" in front of his grieving family.
Each of these individuals are among the dozens of people in Roanoke whose bodies, in the parlance of courts and government bureaucracies, remained "unclaimed" upon death.
When a person dies in Roanoke and officials can't find the person's family — or if family is unable or unwilling to pay for a funeral — it becomes the responsibility of the city to make final arrangements. Once every three days, on average, the city handles such a case.
"It's definitely something the city has to do and needs to do, and we try to handle it in as dignified a manner as possible," said Lt. Brian Geiser of the Roanoke City Sheriff's Office. "Just because these folks didn't have any family members willing to step up, or [are] even available on their behalf in their final days, we want to do it as well as we possibly can."
These deaths have increased in recent years — including a bump during the pandemic — though most public records don't include a cause of death, so the various impacts of Covid remain murky.
A diversity of circumstances leads up to the city taking such steps: a 70-year-old woman who died at a nursing home in 2020 had immigrated from Asia in the 1980s, her friend told law enforcement; a 59-year-old man whom construction workers found at a vacant building in Grandin Village was believed to be transient; two still-born babies had a mother who stopped responding to calls from hospital staff.
Many of the cases lead to Geiser, who has handled such cases for the sheriff's office for the past decade. The police, a funeral home or a hospital will contact the sheriff's office about an unclaimed body. He will then try to track down family from a list of possible kin provided by police. Many times the leads are unsuccessful.
Other times, he connects with relatives who give various reasons why they can't, or won't, help. One son had been trying to get assistance to cremate his mother but couldn't get the funds, another said he became estranged from his mother since she became addicted to drugs. One woman told Geiser that her deceased brother "was in a lot of debt and no one wants anything to do with him" and that she and her sisters "are not putting their names on any paperwork."
He types all these notes in a memo that gets sent to Roanoke City Attorney Tim Spencer. He concludes, "Given the above information, we are requesting a court order allowing cremation of the body per state code."
Then, Spencer files a "Petition for Allowance of Expenses for Disposal of Human Remains" in Roanoke City Circuit Court. The document states that the person was believed to be indigent, meaning they had little or no means; left no estate; and had nobody claim their body.
Only then, after 10 days pass, per state code, to allow family members to come forward, can the city proceed to dispose of the body.
Several funeral homes work with the city on such cases. Cremation is nearly always the method used. (In the case of Hundley, the veteran, Serenity Funeral Home stated it would bury him at the Southwest Virginia Veterans Cemetery in Pulaski County.)
Sometimes the funeral home will hold on to the ashes. Other times, the ashes may be disposed of at a "scattering garden," a special area that some local cemeteries have for such a purpose.
At the downtown Roanoke chapel of Oakey's Funeral Service & Crematory, a cramped, winding staircase leads to an attic-like space dating to the 1890s. Morticians used to crash here during night shifts. A dusty flag, a wooden lectern, an antique chair and black-and-white photographs are stored in one room. In the next room, about 80 small, white cardboard boxes sit stacked in a corner.
"Every one of those represents an individual set of cremains," Sammy Oakey, president of the funeral home, said on a recent visit. Each, of course, is unclaimed — some dating back to the 1990s.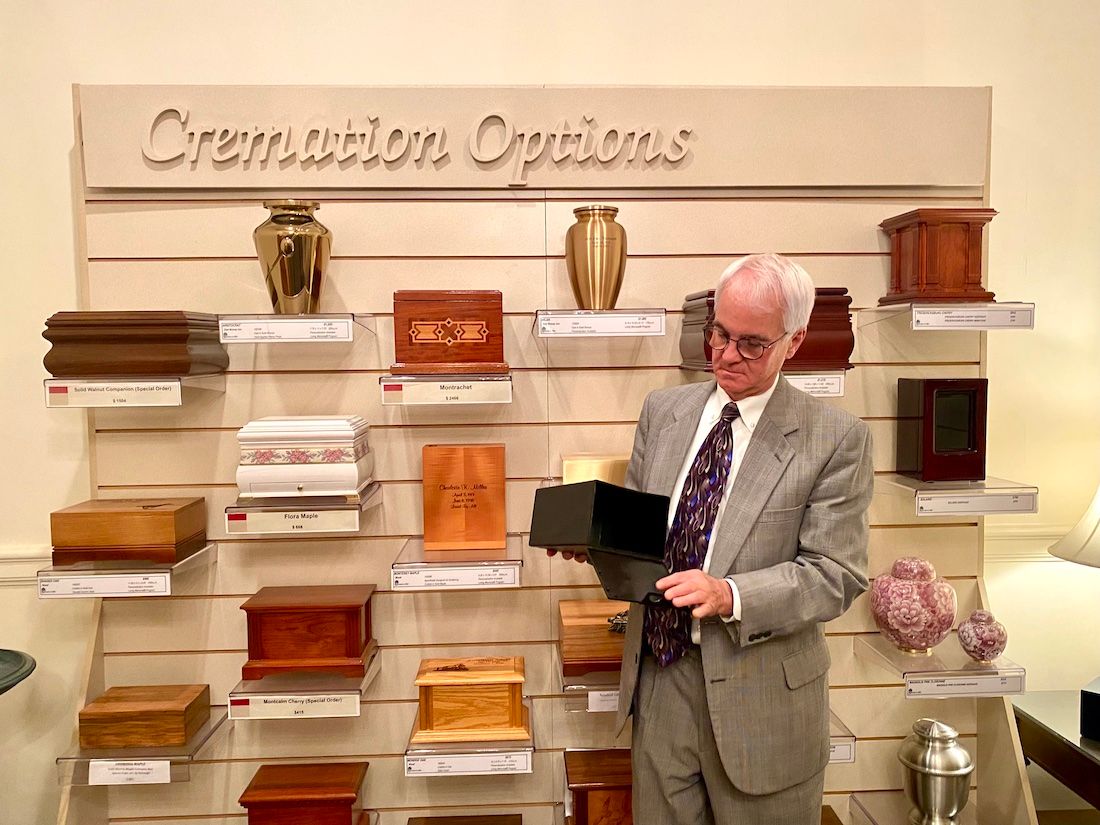 Funeral homes such as Oakey's can be reluctant to handle arrangements when a court finds that the person who dies was indigent. Until recently, Roanoke's sheriff's office reimbursed funeral homes $500 for their services — in its upcoming budget that takes effect in July, Roanoke decided to increase that to $1,000.
The city's department of social services has also reimbursed funeral homes $500 in cases where there is family who are not able to pay for arrangements but apply for aid and may want to take the ashes.
"What we're giving them, we would charge about $3,000 to a paying family," said Oakey, who hadn't heard of the increased reimbursement. "So we lose money every time we work with a family that is either indigent or a family that doesn't have any relatives."
About two years ago, Oakey expressed his concerns to an assistant city manager who Oakey said was, "to be very blunt, not responsive to our concerns."
"So at that time, we said we want to still continue to help the community. We know there's a need for this, and we're not just going to turn our back like some funeral homes have and just say, we're not dealing with, you know, these indigent cases or cases where there's no family," Oakey said. "So at that time, we committed to doing two a month."
Tharp Funeral Home & Crematory handles many of the deaths brought by the city.
Jared Tucker, a funeral director, estimated Tharp takes care of about 40 to 50 such arrangements per year. As a growing family business, Tharp views such cases as both a way to give back to the community and an opportunity to work with future clients.
"A lot of folks lost jobs with the virus. A lot of folks were out of employment, a lot of folks that tried doing so many good things or thought they had all their ducks in a row to find out, 'Oh, mom just passed away and I was laid off Friday. What do I do now?'" Tucker said. "Just because they don't have the means to take care of their loved one right now wouldn't mean that they [won't] in the future. They're still getting the same decency and same respect as if it was my mother or father or brother or sister who had passed."
Tucker said Roanoke's increase in its cremation services budget will "make the world of difference" in helping funeral homes recoup with growing costs — which can include everything from staff to the use of a hearse to the natural gas used in cremations.
"There are facilities that are very hesitant to work with these types of cases, but no matter what, it was still a breathing individual, it was still a person that walked in presence with us," Tucker said. "And who knows where life will take us in the next day, weeks, months, years, to where that could very easily be us?"
Support local, independent journalism and don't miss a single story!
Become a member