Potent Batch of Opioid Drugs Leads to Uptick in Overdoses, Deaths in Roanoke Region
A potent batch of opioids has led to an uptick in overdoses and deaths in recent weeks, according to advocates.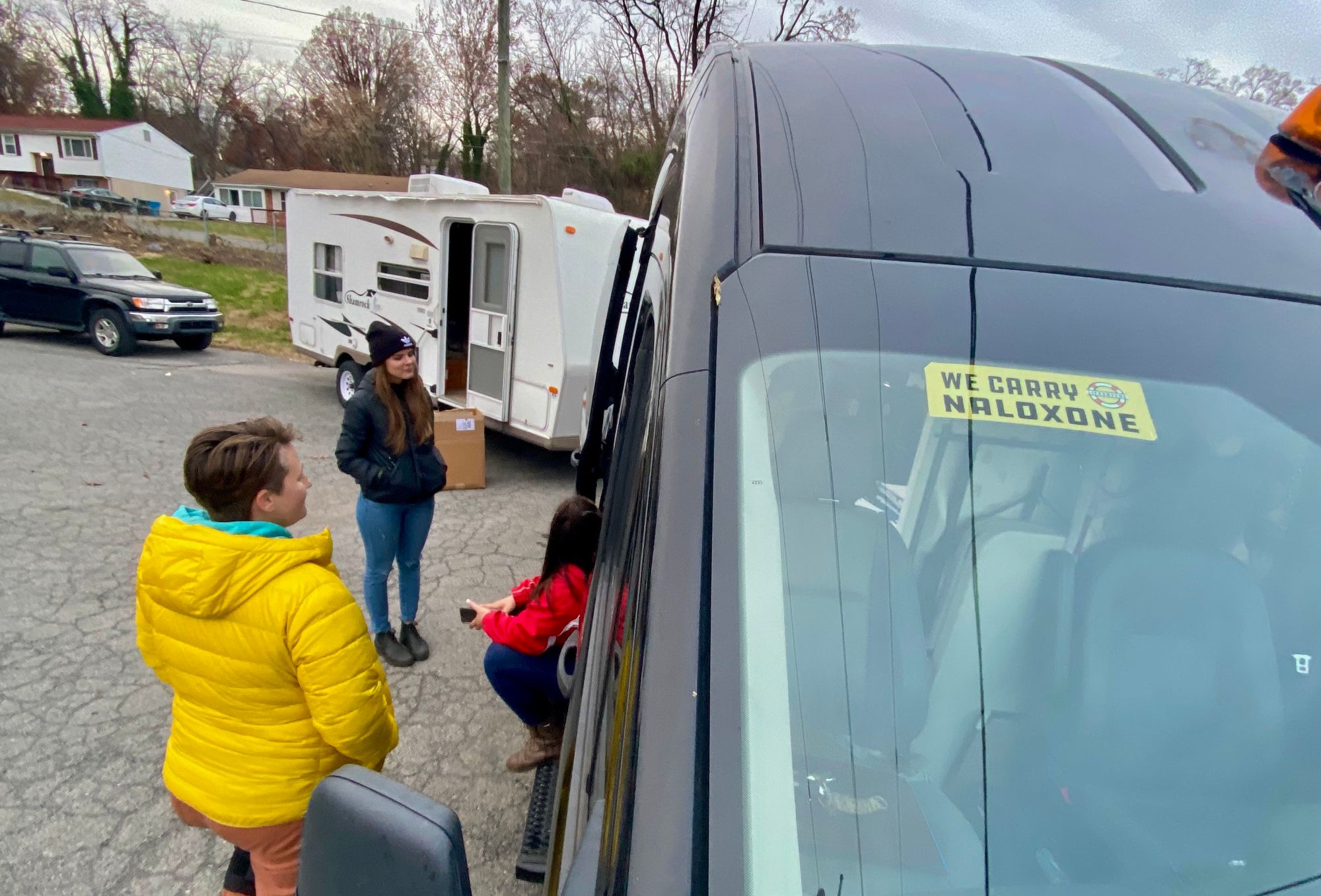 A potent batch of opioid drugs circulating through the Roanoke region has led to an uptick in overdoses and deaths in recent weeks, according to advocates in the addiction field.
At least three people in Roanoke and four people in Martinsville died of apparent overdoses in late March, said Danny Clawson, executive director of the Virginia Harm Reduction Coalition.
The coalition provides the anti-overdose drug Narcan, among other services, to people in active addiction. Participants have reported using six or seven doses of Narcan to revive overdose victims in recent weeks, compared to an average of one or two doses.
"There are just little periods where kind of more potent drugs are moving through the supply, and we'll notice an uptick, not just in fatal overdoses, but also in reporting of how many overdoses have been reversed or experienced by our clients," Clawson said.
A similar situation happened in December. At least two women died that month of apparent overdoses at the Days Inn by Wyndham Roanoke Civic Center on Orange Avenue.
The culprit is often fentanyl, a synthetic opioid drug up to 50 times stronger than heroin. In addition to "downer" drugs like heroin, fentanyl is also winding up in "uppers" like cocaine and meth. That can prove especially dangerous for people unaccustomed to opioid drugs.
"Now there's a lot of fentanyl in this batch and people aren't capable, their bodies aren't capable of handling that, and we lose them," Clawson said last week. "We actually had somebody overdose right in front of us on outreach this week."
Clawson and her staff have been spreading the word among participants about the powerful drugs. They have also pointed people to Never Use Alone, a hotline that connects with people using drugs and calls 911 if the person on the line becomes unresponsive. That number is 1-800-484-3731.
"It's an incredibly powerful tool to keep people alive," Clawson said. "Because of the policies and the stigma and the shame that we've attached in our community to drug use, people are ashamed and they don't feel safe using with anyone else's knowledge."
Roanoke police respond to every reported overdose, whether fatal or not, in the city, according to department spokeswoman Caitlyn Cline. She said the sergeant who oversees the narcotics units attempts to contact every overdose survivor personally, to offer treatment resources and move any potential criminal case forward.
Since the medical examiner's office determines causes of death, police do not typically announce such deaths publicly or issue public warnings about potent batches of drugs in the area, according to Cline.
The medical examiner's office said Monday that the late March deaths in Roanoke are still under investigation, pending toxicology reports, so an official cause of death was not available.
Hospital data on overdoses and even the number of EMS calls for overdoses don't tell the whole story, in part because of the more widespread use of Narcan in recent years. Last year, participants in the Virginia Harm Reduction Coalition reported reversing more than 3,500 overdoses themselves, Clawson said.
Ariel Johnson, a drug user resource coordinator with the coalition, said the number of fatal overdoses recently has been overwhelming.
"It's just been insane," Johnson said. "I've heard of more in the last couple of weeks than in the last two years that I've worked with VHRC."
Johnson, whose father died of an overdose when she was 10-years-old, said people who participate in the harm reduction program are still in grief.
"It's still this gloomy presence everywhere I go," she said. "Everyone just seems drained."
Lisa Via, of the nonprofit Drop-In Center North, says staff are working to spread the word to participants about the potent batch of drugs circulating. The Drop-In Center runs a syringe exchange service among other services.
The coronavirus pandemic has had a particularly devastating effect on drug overdoses. The Virginia Department of Health reported a 22 percent increase in emergency department visits for overdoses from 2019 to 2020 for Southwest Virginia.
"While COVID-19 has been in the headlines over the last two years, we have been battling more than one epidemic," Christie Wills, a spokeswoman for the local health department, said in an email. "Supporting efforts to help people battling substance use disorder is a current top priority for the Roanoke City and Alleghany Health Districts as well as many of our community partners."
In 2020, 96 people in Roanoke City died of drug overdoses, the second-highest rate behind only Petersburg among Virginia localities, according to VDH data. In the first nine months of 2021, 68 people in Roanoke died of overdoses.
Support local, independent journalism and don't miss a single story!
Become a member