Ramblings: Outcome of Bills from Local Lawmakers; School Absentee Rates Rise; City Puts Homeless Team Office for Bid
What are Ramblings? Ramblings are a collection of short items that have caught our attention for one reason or another
What are Ramblings? Ramblings are a collection of short items that have caught our attention for one reason or another. We're on the lookout for tidbits related to money in politics, data, business, civic engagement or interesting events. Think you know of something that could be a Rambling? Drop us a line at editor@roanokerambler.com and we may well write about it. Happy reading!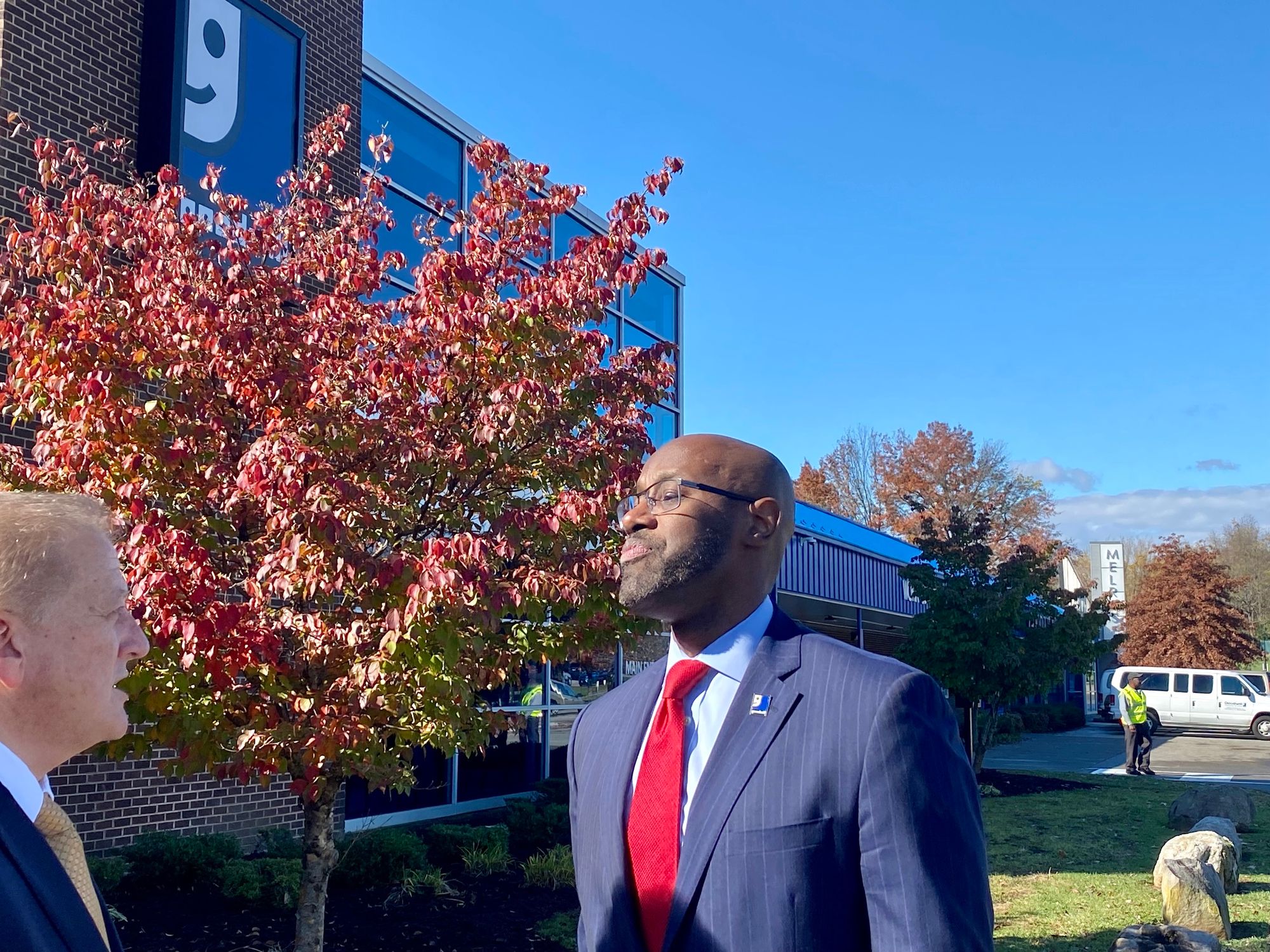 Where did those 12 General Assembly bills go?
With the Virginia General Assembly coming to an official close Saturday — lawmakers are continuing to finalize the state budget — we revisit a dozen bills from local legislators that caught our attention.
In our Jan. 11 issue and again in our Feb. 1 Ramblings, we highlighted 11 bills of interest from Roanoke Valley lawmakers. We also reported on Jan. 25 about legislation that would transform Catawba Hospital into a premier addiction treatment center.
Here's where those bills stand now:
Passed:
Goodwill Industries of the Valleys will be able to run a high school for adults out of the new Melrose Plaza in Roanoke. (HB 1726 from Del. Chris Head, R-Botetourt, and SB 1019 from Sen. John Edwards, D-Roanoke.)
Police can ban people from trespassing or squatting in abandoned buildings, a power previously reserved only for the property owners (HB 2186 from Del. Sam Rasoul, D-Roanoke)
Industries that use public water treatment centers must test for PFAS forever chemicals before discharging treated water into state waters (Rasoul's HB 2189)
Patients may see a doctor via telehealth for three years without an in-person exam, previously required after a year (Head's HB 1754)
In limbo:
Catawba Hospital would be transformed into "a state-of-the-art facility at which a continuum of substance abuse treatment and recovery services is provided" under HB 2192 from Rasoul and Del. Joseph McNamara, R-Roanoke County. The needs identified in the bill, which went unheard in a senate finance committee, would need to be adopted in the state budget. The bill outlines between $147 million to $240 million needed in construction costs to transform the hospital.
Failed:
Virginia Museum of Transportation would become an official state agency (Edwards' SB 1020 and Head's HB 1861)
Cities and counties would be able to ban the purchase of plastic bags (Edwards' SB 933)
Lawmakers would be banned from fundraising during a General Assembly special session, as current law forbids in a regular session (SB 946 from Sen. David Suetterlein, R-Roanoke County)
Virginia would have to pay public school teachers at or above the national average (Rasoul's HB 1566)
A 1-percent local sales tax on groceries would be eliminated (McNamara's HB 1484 and Suetterlein's SB 850.)
Water authorities would have to notify customers when forever chemicals are detected (Edwards' SB 1013)
Colleges with endowments of at least $250 million would have to spend at least 15 percent of investment returns back to the college (Suetterlein's SB 1434)
Roanoke public schools see increased absenteeism
Slightly more Roanoke public school students were "chronically absent" last semester compared to the year before, according to data shared with the school board Tuesday.
About 30.4 percent of students across 26 schools were chronically absent, meaning they missed at least 10 percent of the semester. It was 27.5 percent in the fall semester of 2021.
After Virginia schools returned to in-person learning in 2021, the number of chronically absent students spiked compared to pre-pandemic levels.
Comparing last fall and fall 2022, all but eight Roanoke schools saw an increase in absenteeism. A couple schools experienced significant improvement over last year.
In October, The Rambler reported that about two in five students at Roanoke's Hurt Park Elementary were considered chronically absent for all of last year, the highest of any school.
Hurt Park's rate dropped the most among schools, from 41 percent in the fall of 2021 to 25 percent last fall, according to data shared Tuesday.
"Please look at Hurt Park," Hayley Poland, assistant superintendent of equity and student services, told the board. "That is a true, very intentional, trauma-informed, culturally responsive setup with your team. We knew several years ago that Hurt Park was a significant concern with chronic absenteeism."
More students at Wasena Elementary School also stayed in class, with its chronic absentee rate dropping from about 20 percent to 12 percent.
Absenteeism spiked the highest in three Southeast Roanoke schools: Fallon Park Elementary (from 15 percent to 35 percent); John P. Fishwick Middle (19 to 33 percent); and Garden City Elementary (21 to 34 percent).
City seeks proposals for HAT offices
Roanoke will sell or lease a former downtown fire station that has been the longtime home of the city's homeless assistance team.
The city is accepting proposals on what to do with the building at 339 Salem Avenue by March 10. City Council met in closed session last month to decide whether to get rid of the property.
Roanoke's homeless assistance team has outgrown its offices in the 1957 building, according to Matt Crookshank, the city's human services administrator who oversees the team.
The 3,200-square-foot offices lie between the West Station apartment complex and Roanoke's new bus station, parts of which are still under construction.
The property, about a quarter of an acre, is assessed at $384,500, city records show.
Support local, independent journalism and don't miss a single story!
Become a member