Roanoke Has Branded Region As an Outdoor Sports Mecca. Is There Still Room To Grow?
Despite the influx of endurance sports, the Roanoke region's outreach efforts face concerns about long-term growth — both in infrastructure and diversity.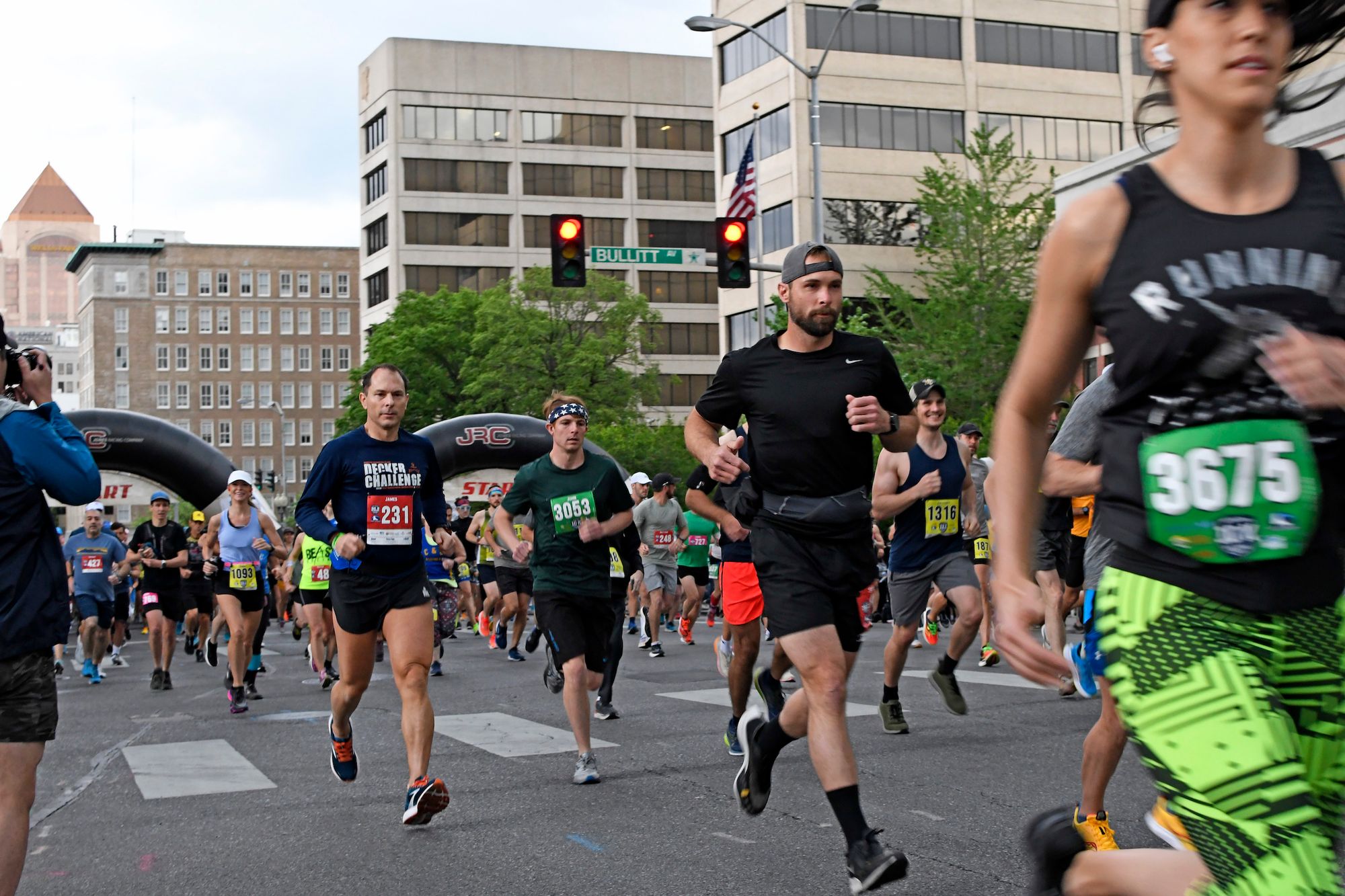 I accidentally moved to Roanoke in 1997 and experienced love at first sight. I rolled into town from Alabama on a crisp fall afternoon when the mountains were dressed up in peak color. A clerk at a local outdoors shop suggested my first hike should be the iconic McAfee Knob.
I spent the next two years exploring the region by foot and wheel. A bike shop gave me a paper map of the Carvins Cove trail system and I fell hard for the effort of pedaling to the top of the mountains. By 2004, my wife and I had bought a forever home in a leafy city neighborhood where we still reside after almost two decades.
Ours is not a unique story. Many transplants stick, and often it's due to love of the outdoors and the Blue Ridge Mountains.
It's become such a common story, in fact, that in the mid-2000s local governments created Roanoke Outside, whose stated mission is "creating economic growth by leveraging natural assets to attract investment and talent." In 2012, local leaders doubled down on the outdoor focus with the rebranding of the Roanoke Valley Convention and Visitors Bureau as Visit Virginia's Blue Ridge. Combined, Roanoke Regional Partnership, Roanoke Outside's parent organization, and Visit VBR have 22 full-time staff and several additional part-time employees, dedicated to outdoor branding, tourism, and economic development generally.