Roanoke Voter Registrar Filed Police Report Over Vandalism, Harassment As Primaries Loom
Campaign signs were damaged and passing drivers have been harassing election staff and would-be voters.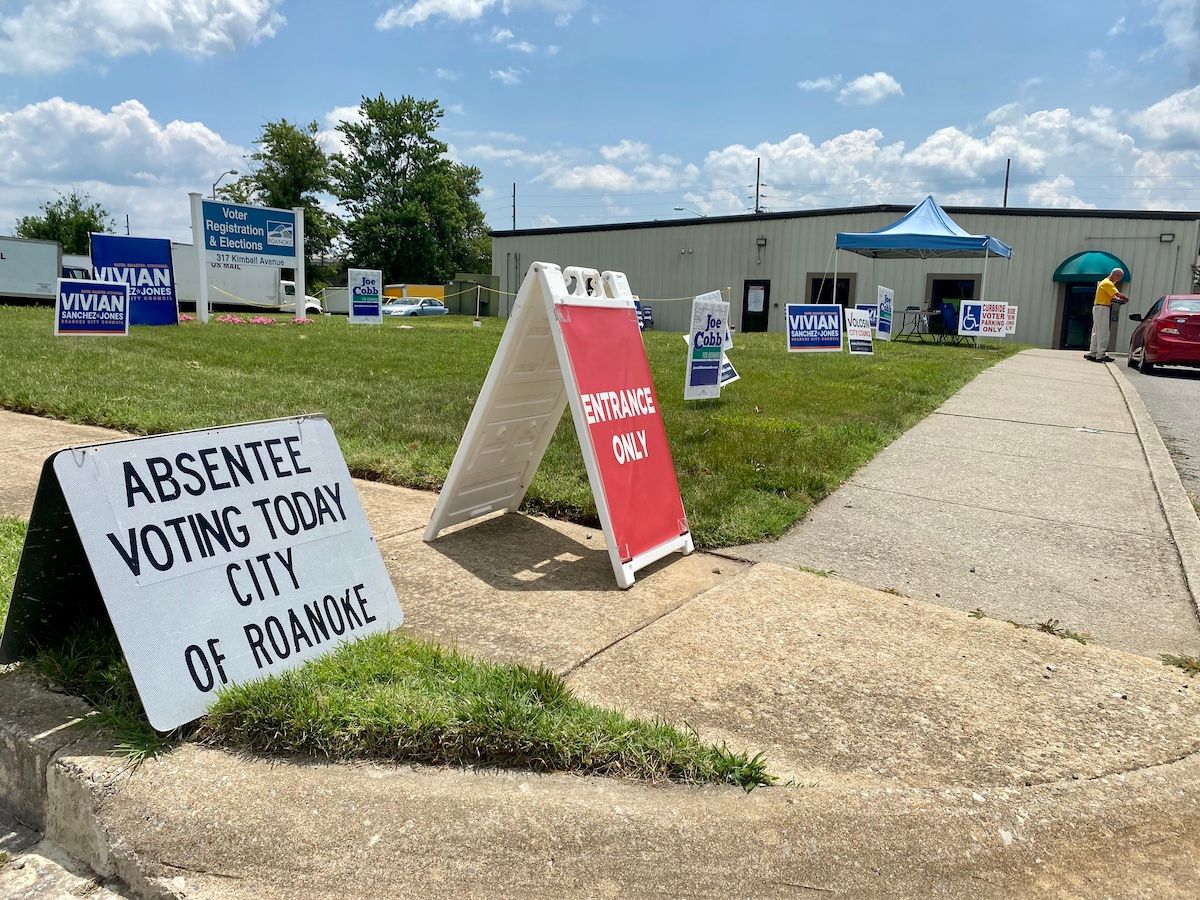 Roanoke's voter registrar contacted police earlier this month to report damaged campaign signs in what he described as an unusual instance of vandalism.
Andrew Cochran, registrar and director of elections, said seven signs for Democratic candidates for Roanoke City Council were discovered slashed, as if with a knife.
Election workers found the signs on the morning of June 3 outside the office at 317 Kimball Ave. NE.