New Washington Park Pool May Replace Historic Caretaker's House, Roanoke City Plans Say
Roanoke has earmarked $3.25 million for the construction of a new pool to replace the one built in 1976.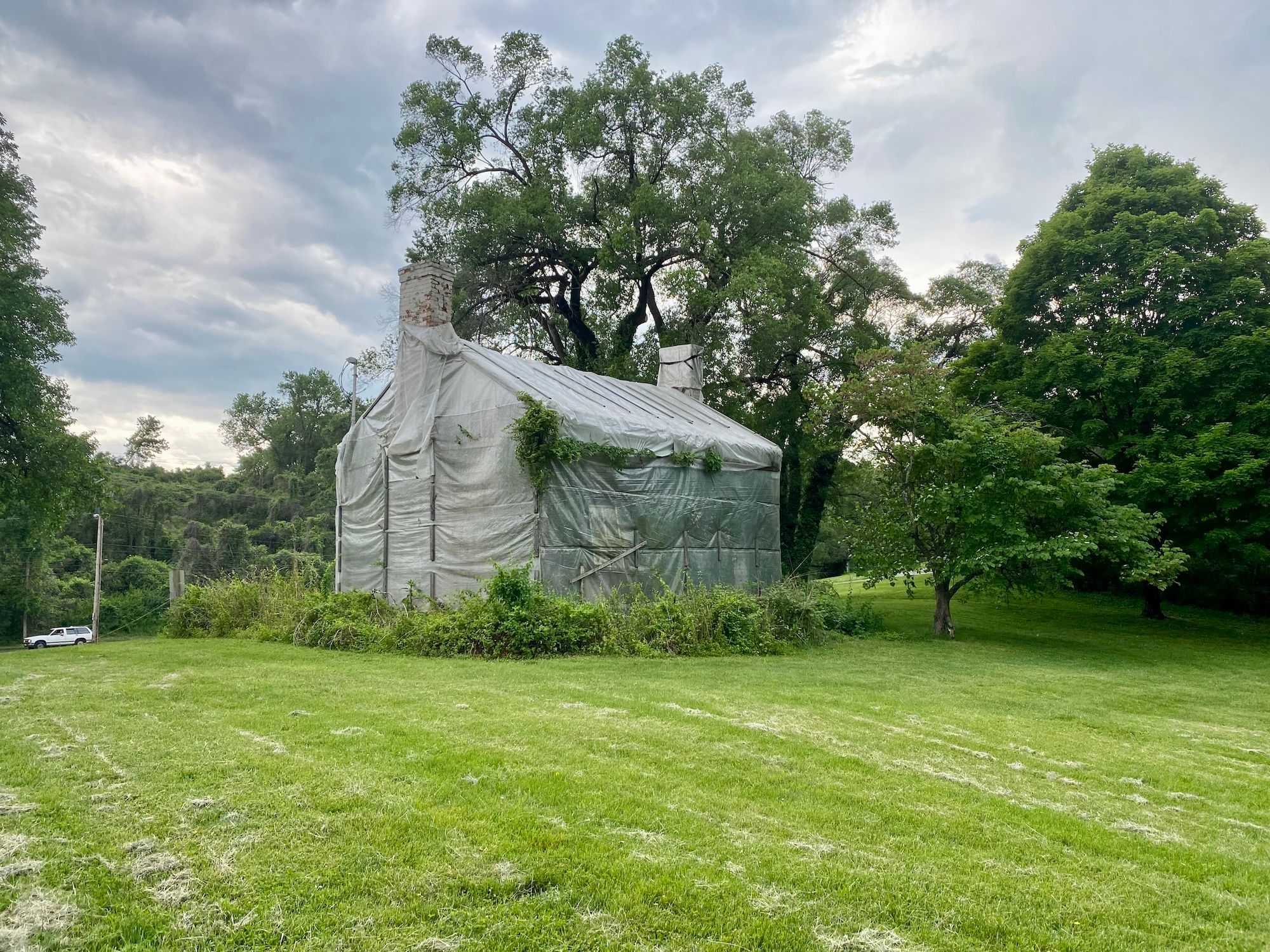 Washington Park's new swimming pool will likely need to be placed on the site of a crumbling, 19th-century caretaker's cottage, according to current city plans.
Replacement of the swimming pool — which had been leaking — has prompted anxiety among some residents who fear its absence this summer will leave youth without structured play. Roanoke intends to build a new, state-of-the-art pool to open before the summer of 2024.
On a conceptual plan from Roanoke-based Spectrum Design, a drawing of a 30,000-square-foot aquatic center appears off Orange Avenue with "Evans House Removed" written beside it.
The city is holding a community engagement meeting at 6:30 p.m. tomorrow (Thursday) at Hill Street Baptist Church (111 Madison Ave. NW) to discuss the Washington Park pool plans.
City staff initially wanted to put the new pool on the site of the old one.
But soil tests on the upper-level part of the park revealed landfill material that can't be built on, Michael Clark, the city's director of parks and recreation, told members of the Parks and Recreation Advisory Board Tuesday evening. That's not an issue on the lower-level, he said.
"If we want to keep the pool in Washington Park, that's where it has to go," Clark said. "And if it goes there, we've got to take out about six mature trees as well as the Evans house."
History around the 19th-century caretaker's cottage remains murky. Legend says the property belonged to a son of Mark Evans, one of the first white settlers to the Roanoke Valley.
The house has been long neglected and is currently wrapped in plastic to keep it from caving in, according to city officials.
In 2019, the Roanoke Valley Preservation Foundation listed the house as an "imminently endangered" site.
"The Caretaker's House is one of the earliest structures in Roanoke dating to ca. 1840, and once served as a Tavern along the Salem to Lynchburg Turnpike (Orange/Melrose Avenue)," the foundation said in that annual report. "The house and the land for the park were donated to the City in 1922. Although once part of a thriving community, the house has been vacant for decades and is threatened with demolition by neglect."
Cathy Carter, a member of the Parks and Recreation Advisory Board, told Clark Tuesday that the city needs to reexamine its proposed pool placement
"Now all of a sudden we're going to take down a historic building — that, I am totally against," said Carter, who lives in the Gainsboro neighborhood. "If we have to do anything, I'd say relocate it in another area. But we're not tearing down anymore Black, historic buildings."
Washington Park, which surrounds predominantly Black neighborhoods, used to be the site of a city dump — which is causing the current problems with the swimming pool.
In the 1960s, local civil rights activist Rev. Raymond R. Wilkinson fought the all-white City Council and convinced officials to cap the landfill. (In March, Council renamed a street running through Washington Park after Wilkinson.)
Roanoke has earmarked $3.25 million for the construction of a new pool to replace the one built in 1976. A city study from 2021 ranked the Washington Park Pool as highest in resident support for renovation out of all the parks department's facilities.
In a new pool, residents want to see more play features such as slides and lazy rivers as well as more shade, according to a survey of 1,500 participants, Clark said.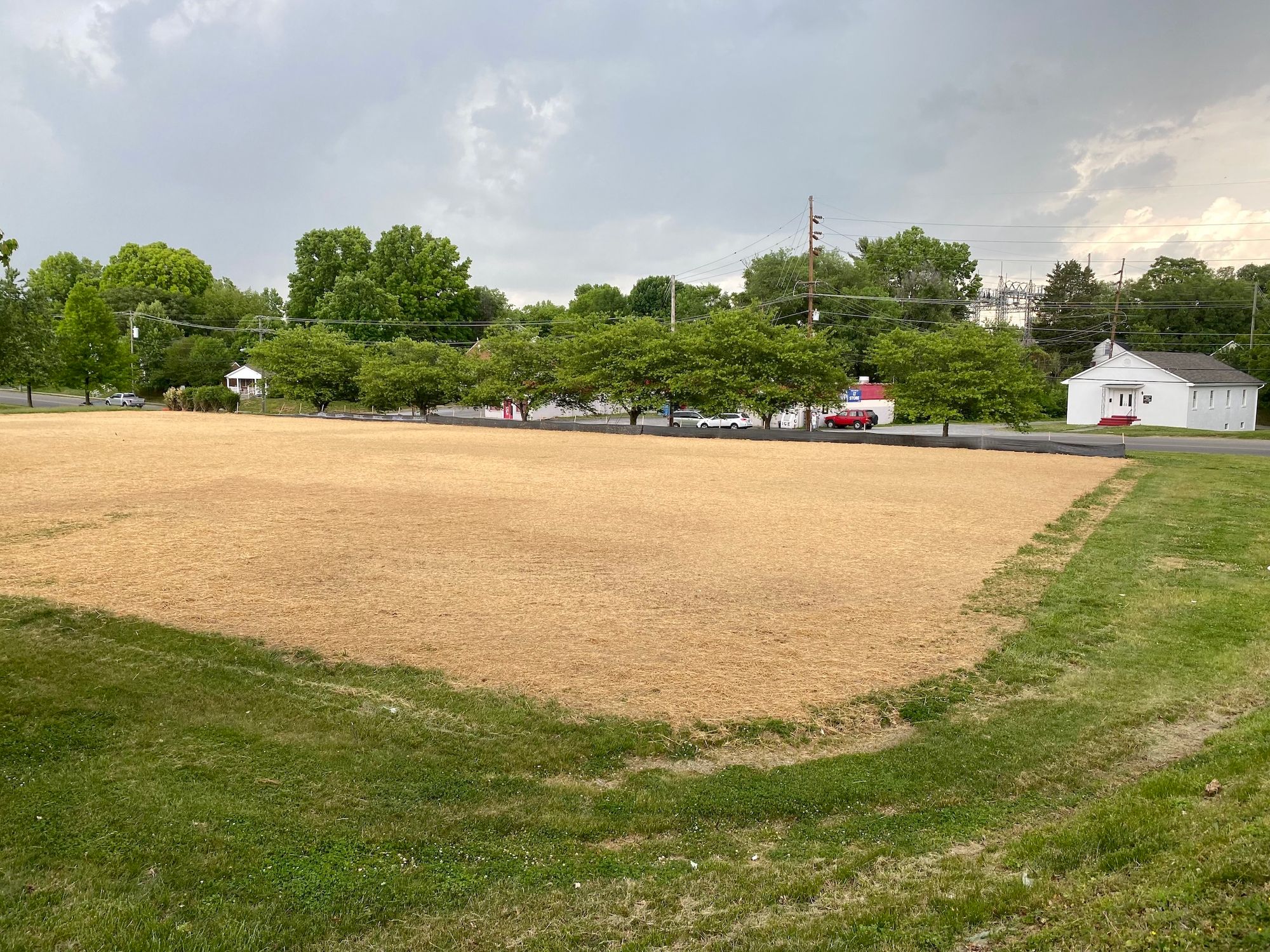 Washington Park has a deep history of swimming.
Dreamland, a recreation center and pool, operated in the park's lower level from 1936 until 1947, according to an online history of Gainsboro. The Black-owned facility provided neighborhood residents the only place to swim during segregation.
Dreamland closed, and the swimming pool filled in, when Orange Avenue was widened in 1947.
"It is the only colored park in this area, and it needs to be documented as historic," Carter said.
Michael Pulice, a senior architectural historian with the Virginia Department of Historic Resources, will tour the Evans house with city staff early next month, according to Clark.
Pulice said in an email that he has sought a tour of the cottage many times in the past without success.
"There is a lot of hearsay and conflicting information about the house," said Pulice, who estimated its construction as occurring between 1825 and 1875. "Regardless of the details, it is a historically significant building that has been mistreated for a long time."
Pulice doubted that the city's plan for the house to be "removed" means it would be restored.
"It might be movable despite the building's condition, but I don't know why they would move it, considering that they obviously have no use for it and haven't put a nickel towards its upkeep for so many years," he wrote.
Support local, independent journalism and don't miss a single story!
Become a member