Police, Not Roanoke Councilman, Destroyed Computer Records During Embezzlement Probe
Police's initial statement left the impression that Councilman Robert Jeffrey Jr. tried to destroy potentially incriminating information.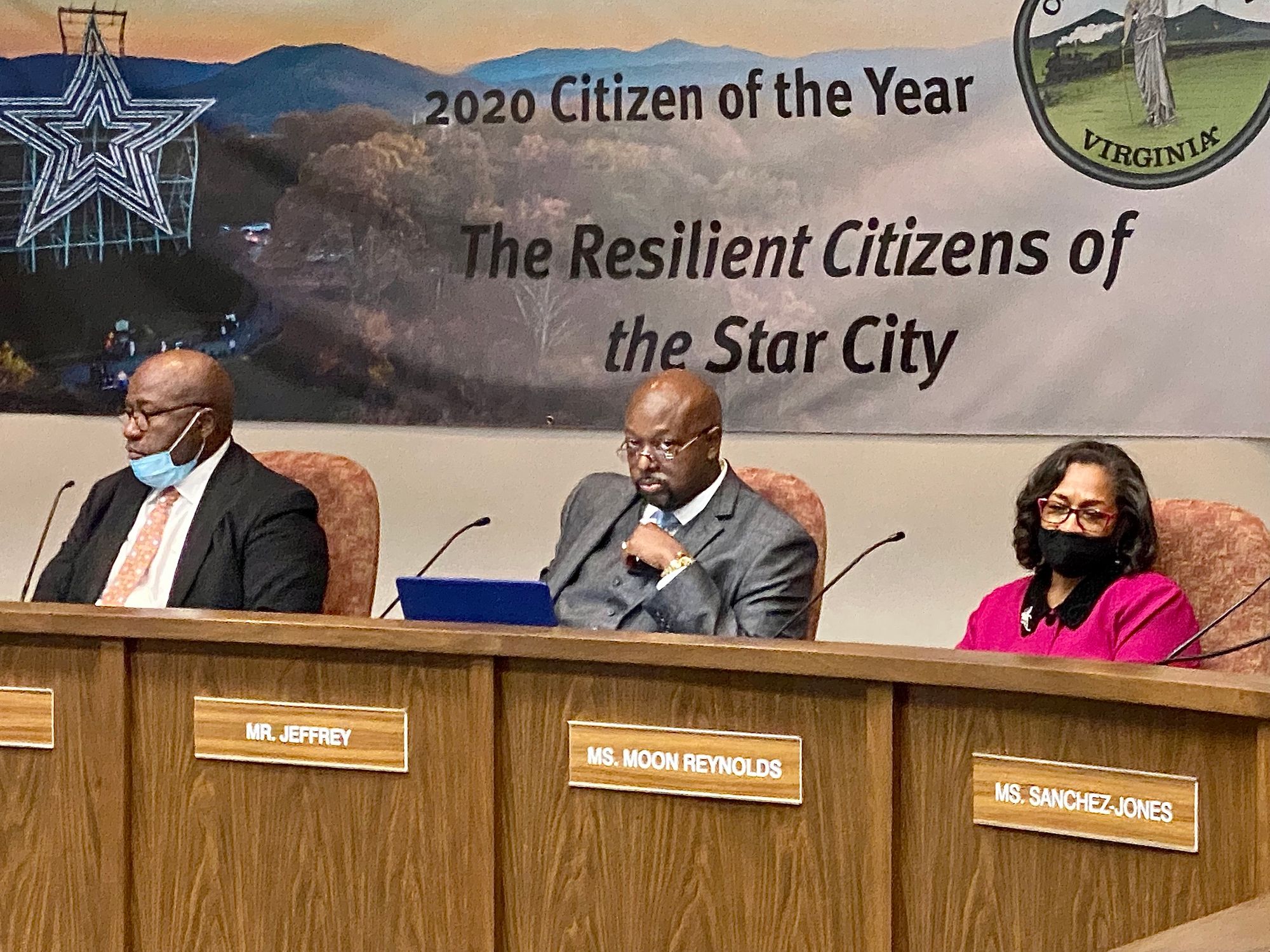 Roanoke police, not the councilman they were investigating, accidentally destroyed computer records belonging to Robert Jeffrey Jr. during an embezzlement probe.
Police had said data seized from Jeffrey's City-issued iPad last summer "was remotely wiped," meaning erased, and that Jeffrey was "the sole person with the capacity to wipe it."
The revelation last year left the impression that Jeffrey may have tried to destroy potentially incriminating information. In a search warrant filed in Roanoke City Circuit Court in August seeking records from Apple Inc., a police detective wrote there was probable cause that data on the iPad included information "related to transactions comprising the embezzlement itself as well as evidence related to the expenditure of the embezzled funds and possible attempts to conceal these activities." The warrant sought iCloud data, including notes, emails and photos.
As it turns out, a police error led to the erasure of data on Jeffrey's iPad, according to Commonwealth's Attorney Donald Caldwell.
"The information that the device had been wiped was inaccurate, because it subsequently appears that it was inadvertently wiped by the police trying to access the device," Caldwell said in a brief phone call. "Just like any investigation, you follow up on potential avenues of evidence, and that was potentially an avenue of evidence that no longer exists."
The search warrant states only that "records" were seized. Caldwell says, to his knowledge, officials had not been able to retrieve data that was wiped. Information that "was there or wasn't there was no longer there," he said.
A five-day jury trial is scheduled to begin Monday, March 14 in Jeffrey's case. He's charged with two counts each of felony embezzlement and falsely obtaining coronavirus relief funds from the city for his businesses.
Prosecutors accuse Jeffrey of using at least $18,421 from the Northwest Neighborhood Environmental Organization on personal home renovations and lawn care between May 2020 through March 2021, according to written testimony from a city auditor. Jeffrey managed property for the neighborhood group over that period.
Within weeks of being elected to City Council in November 2020 as a Democrat, Jeffrey received $15,000 in small business grants under the Coronavirus Aid, Relief, and Economic Security (CARES) Act. Prosecutors say Jeffrey misrepresented his businesses, RLJ Property Management and Jeffrey Media, which publishes ColorsVA Magazine, to obtain that money.
"There's ample evidence to go to trial without accessing that device," Caldwell said of the wiped iPad when asked about the effect of the police botch on the investigation's integrity.
The police department on Tuesday declined to comment, saying the matter was part of an ongoing investigation. Police referred additional questions to the city manager's office.
City Manager Bob Cowell said because of the ongoing criminal investigation, he needed to consult with City Attorney Tim Spencer before release of any information. Spencer did not immediately provide answers to questions.
Jeffrey, reached outside City Council chambers Tuesday afternoon, said "the court case is too close for me to comment on that."
In October, Jeffrey told reporters that media coverage of him had been false.
"What you've written has been untrue," Jeffrey said then. "The actions of what you've written about me, especially about swiping [sic] the laptop is just utterly ridiculous, utterly ridiculous."
He has said intense media scrutiny about the criminal charges and his business dealings smacks of racism. Jeffrey has maintained his innocence and has repeatedly said he expects to be vindicated in court. In October, he rebuffed a request from his Council colleagues to consider stepping down until the criminal charges are resolved.
News that Jeffrey's city iPad was wiped had also prompted concerns that public records may have been destroyed. Government agencies are required to make public certain documents — such as notes about city business — under Virginia's Freedom of Information Act.
During a City Council meeting last summer, a citizen called on the City to conduct an investigation into what happened, whether any public records were lost, and whether any laws or information technology rules had been violated.
David Garland, a local attorney who has been following Jeffrey's case out of personal interest, said he never heard back from the City about whether it had investigated the matter internally.
"It's good to get some sort of answer to the question at least," Garland said Tuesday when told that police accidentally wiped the iPad. "I guess that's one less thing he can be charged with."
Virginia's public records law doesn't spell out what consequences, if any, befall a government body if it accidentally destroys public records. The law only contains a provision about the destruction of documents with the intention of avoiding public disclosure, which can come with a penalty of $100 per record.
In a search warrant, police implicated Jeffrey in the iPad data erasure, based on a statement from a City technician.
"Subsequent to the seizure of the iPad data by the police, it was remotely wiped," the warrant says. "Christian Burnett, technology support specialist of the Roanoke [sic] City of Roanoke Department of Technology stated that Jeffrey was the sole administrator of the iPad and as [sic] the sole person with the capacity to wipe it."
Tod Burke, a retired criminal justice professor at Radford University, said "the prosecutor must feel that they have enough to get a conviction beyond a reasonable doubt," based on evidence not connected to the iPad.
"There's always a mistake made somewhere in any investigation, but whether it's detrimental to the case or not, that's up to the court to decide," Burke, a former police officer, said.
But the mishandling of the data on Jeffrey's iPad could open an avenue for his defense attorney.
"The defense is going to argue, 'Hold on here, if they were sloppy about that, what else were they sloppy about?'" Burke said. "That's where you get the reasonable doubt. Well, gee, you know, did the police really do that? And if they did that, what else is going wrong with the case? That becomes the defense's strategy at that point."
Jeffrey's attorney, Jonathan Kurtin, has not made the defense's strategy public.
Kurtin could not be reached Tuesday. An assistant at his law office in Roanoke said he was in court in Montgomery County all day.
Search warrants in the case against Jeffrey state that investigators have also seized bank account information, utility records and hotel video surveillance tape.
Jeffrey is scheduled for an arraignment on Thursday, March 3, at which a judge will read the charges against him. Jeffrey has entered a plea of not guilty.
Support local, independent journalism and don't miss a single story!
Become a member