Ramblings: Roanoke Gun Panel Leadership in Limbo; Consensus on Williamson Road Sought; Lacks Plaque To Be Unveiled
What are Ramblings? Ramblings are a collection of short items that have caught our attention for one reason or another.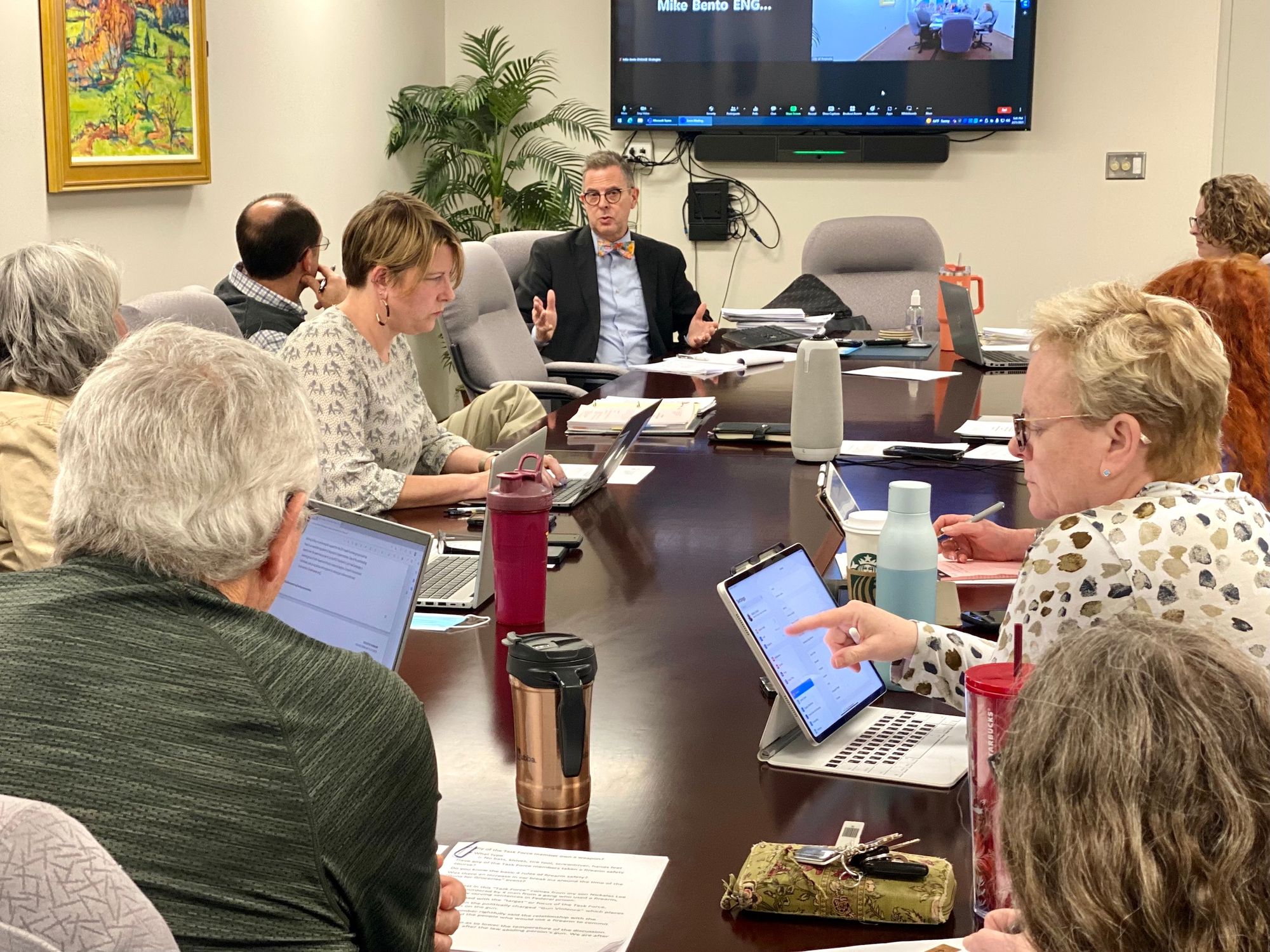 What are Ramblings? Ramblings are a collection of short items that have caught our attention for one reason or another. We're on the lookout for tidbits related to money in politics, data, business, civic engagement or interesting events. Think you know of something that could be a Rambling? Drop us a line at editor@roanokerambler.com and we may well write about it. Happy reading!
Cobb in limbo on Roanoke's gun violence panel
Leadership of Roanoke's Gun Violence Prevention Commission is in limbo.
Vice Mayor Joe Cobb serves as the official City Council representative on the citizen commission, which he also chairs.
But Mayor Sherman Lea has delayed reappointing Cobb to the board, an action that was expected to take place in January. Lea told The Rambler he wants to wait until an internal city audit of the commission is complete — which may take until June — before making a decision.
"Joe is still attending the meetings. We have not appointed him," Lea said. "We're not ready to make the appointment. We want them to continue to operate as is."
Commission members wrote to Lea and City Council on March 21, requesting that Council "immediately reappoint" Cobb.
"We understand that this generally would have happened in January and feel that the delay is not in the best interest of the Commission," eight commissioners, absent Cobb, wrote in the letter, a copy of which The Rambler obtained. "Since we were told that the audit was not for the purposes of placing any blame, but simply for clarification of moneys granted, we see no reason why his appointment should be delayed until after the results of the audit."
Lea called the commission's letter "written in poor taste," saying it's not up to the citizen board to direct Council whom to appoint to the commission. Lea suggested Council could even put new people on the commission with backgrounds in criminal justice, such as retired police officers.
Some members of City Council and residents have scrutinized Cobb's involvement with the board over its allocation of grant money to local groups fighting gun violence.
"The problem of Mr. Cobb being involved in the legislative process of approving the funds and the executive process of expending continues," former mayor David Bowers wrote in a Feb. 28 letter to City Council, a copy of which he shared with The Rambler. "It is requested that Mr. Cobb address what is essentially an overreach and step down, as soon as possible, from the Commission."
Lea cited the argument in Bowers's letter as one of the reasons he wanted to hold off making an appointment. Cobb dismissed Bowers's thesis, saying, "There's no conflict of interest."
City seeks consensus on Williamson Road planning
Roanoke will receive federal help to "build authentic consensus" around a plan for the dangerous Williamson Road corridor, the city announced Monday.
The Northeast roadway's future has been the focus of community controversy for decades. Traffic data has shown Williamson Road to be the city's most fatal for pedestrians.
City leaders have long favored switching the four lanes of speeding cars to two lanes, a center turn lane and bike lanes on either side. Some business owners and residents, however, decry plans for a "road diet" and insist the city should explore other options.
Last year, the city applied for $21 million in state funds to reconfigure the road, but in January the Virginia Department of Transportation said Williamson Road didn't make the cut.
This latest boost of government help does not come with grant money, according to a city spokeswoman, but "technical assistance services" from the U.S. Department of Transportation.
The agency will serve as a sort of on-call consultant, providing planning support and guidance, according to Jeremy Holmes, executive director of the Roanoke Valley-Alleghany Regional Commission, which along with the Greater Williamson Road Area Business Association is a partner in the program.
Agency staff could provide cost estimates and design concepts for moving utilities in a street renovation, for example, Holmes said. The Department of Transportation estimated that aid, spread across 64 localities chosen for the federal program, to be worth more than $21 million.
"We are confident that this program will help us create a vibrant corridor that can enhance access into downtown and the City's Innovation Corridor, restore connections between adjacent neighborhoods, and enable safe and reliable mobility options." City Manager Bob Cowell said in a press release.
Planning is expected to begin by early summer and take through 2025.
Roanoke leaders to unveil Henrietta Lacks marker
City leaders will unveil a state historical marker Friday near the site where Roanoke native Henrietta Lacks lived as a child.
The ceremony will take place at 10:30 a.m. at Perry Park (1101 Norfolk Ave. SW).
The city demolished Lacks's home in 2020 without realizing the historical significance of the house, which was vacant and in disrepair, The Roanoke Times reported last year.
Lacks was born in Roanoke in 1920 but moved four years later to Halifax County after her mother died. In 1951, Lacks died of cervical cancer after undergoing treatment at Johns Hopkins Hospital in Baltimore.
Unknown to her, doctors retrieved cells from her body which, unlike other human cell samples taken at the hospital, replicated in a lab setting. Since then, so-called HeLa cells have been used to study the human genome, the effects of radiation, and played crucial roles in the polio and COVID-19 vaccines among other medical breakthroughs, according to Johns Hopkins.
Former Roanoke mayor and historian Nelson Harris applied for the historical marker with the Virginia Department of Historic Resources.
It's the latest recognition of Lacks by the city, which renamed a downtown plaza in her honor which will soon be home to a life-size bronze statue of Lacks.
Support local, independent journalism and don't miss a single story!
Become a member