Ramblings: Could Jailed Former Roanoke Councilman Jeffrey Get Out on Bond?; Suetterlein Beats Edwards in Money Race; Farewell Planned for Washington Park Pool
What are Ramblings? Ramblings are a collection of short items that have caught our attention for one reason or another.
What are Ramblings? Ramblings are a collection of short items that have caught our attention for one reason or another. We're on the lookout for tidbits related to money in politics, data, business, civic engagement or interesting events. Think you know of something that could be a Rambling? Drop us a line at editor@roanokerambler.com and we may well write about it. Happy reading!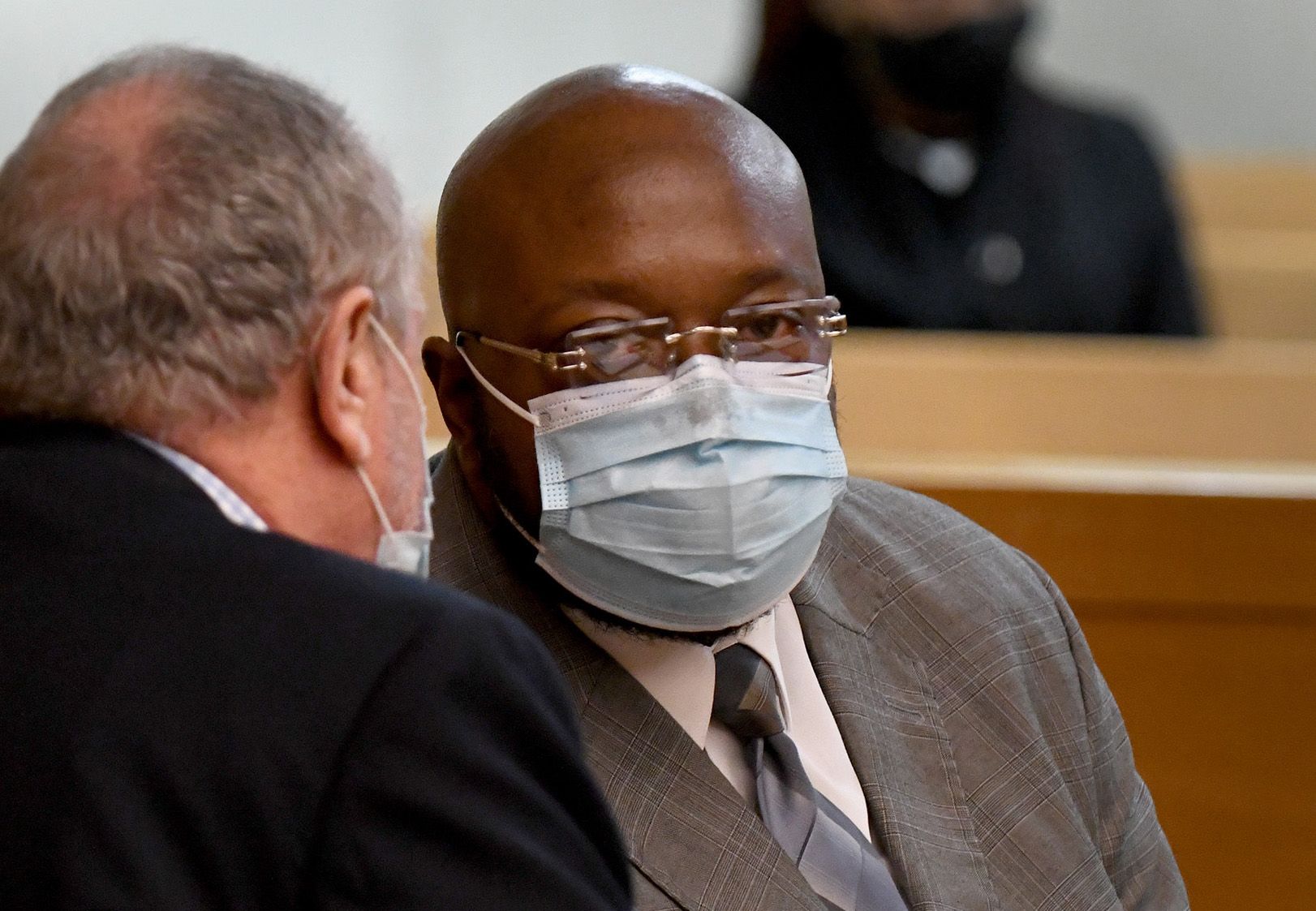 Prosecutors push back on possible Jeffrey bond
Former Roanoke councilman Robert Jeffrey Jr. could be released on bond today after a March felony embezzlement conviction — or not.
Virginia's Court of Appeals last week said a Roanoke court had "abused its discretion in denying bond," to Jeffrey, who has been in jail awaiting his sentence since late March.
A hearing in Roanoke City Circuit Court is scheduled Wednesday afternoon to determine whether Jeffrey will be freed on bond before his scheduled Aug. 22 sentencing. He faces a possible 22 to 57 months in prison.
A three-judge panel of the state appeals court determined that Circuit Court Judge David Carson, who presided over Jeffrey's criminal trials, erred when he denied Jeffrey bond last month. Jeffrey's defense attorney had argued that because of Jeffrey's age, medical condition and the nonviolent nature of the offenses, he should be able to leave the Roanoke City Jail.
Jeffrey has been on dialysis, and his mother has said he needs a new kidney and suffers from gout.
Prosecutors are pushing back.
Commonwealth's Attorney Donald Caldwell on Thursday asked the full appeals court to review the three-judge panel's decision within 20 days.
"The Defendant plead no contest and was found guilty of stealing more than $200,000.00 from a charitable organization and using the money to support a lavish personal life style," Caldwell wrote in the five-page request. "There is no set of conditions that can be imposed by the trial court to guarantee/ensure that Defendant will not use his blatantly dishonest/fraudulent powers of persuasion to entrap other financial victims."
As of Tuesday afternoon, Caldwell said he had not heard back from the appeals court.
A jury convicted Jeffrey March 15 of falsely obtaining pandemic relief funds from Roanoke's Economic Development Authority. Two days later, he pleaded guilty to a felony charge of embezzlement from the Northwest Neighborhood Environmental Organization.
Melvin Hill, Jeffrey's defense attorney, did not immediately respond Tuesday to a request for comment.
Suetterlein leads money race in contested district
Redistricting has pitted state senators John Edwards, a Democrat from Roanoke, and David Suetterlein, a Republican from Roanoke County, into the same seat.
While neither senator has confirmed they'll go toe-to-toe in the November 2023 election, both have raised more money than they had at the same time last election cycle.
Suetterlein has far outpaced Edwards in the money race, according to an analysis by the nonpartisan Virginia Public Access Project. His campaign coffers have grown more than any other Republican senator who's been in the chamber since 2017, VPAP's analysis shows.
Suetterlein raised $124,740 between January 2021 and June compared to $47,076 between January 2017 and June 2018.
Edwards raised $85,540 so far this cycle, a slight increase from the $76,338 over the same time period in the previous election cycle.
VPAP says it's adjusted 2017-2018 amounts for inflation.
Currently, Edwards's district encompasses Roanoke City and Democratic-leaning parts of Montgomery County. Suetterlein represents much of Roanoke County and all of Salem City and Floyd County.
The newly drawn district includes Roanoke City, most of Roanoke County, Salem City and some of Montgomery County. The new district is expected to lean Republican by 10 percentage points, according to an earlier VPAP analysis.
Replacement of Washington Park Pool underway
Swimmers have only a couple weeks to get their last splash in at Roanoke's Washington Park Pool.
The Olympic-sized pool, which was built in the 1970s, will close Sunday, Aug. 14 and be replaced with a new aquatic facility, the city announced Tuesday.
"While this will be a large project, the Parks and Recreation Department hopes to keep the impact of the closure to a minimum, with a reopening as soon as possible," the city said in a press release. No timeframe was provided.
In the mid-20th-century, the city used the 40-acre Washington Park, located in a predominantly Black neighborhood, as a city landfill. The landfill was capped and a park established on its site in the early 1960s, according to city records.
Residents ranked the Washington Park Pool the highest among recreation centers and pools that need renovating, according to a 2021 city survey.
Roanoke is asking people to fill out a survey on design elements, such as lap lines, slides and splash features, they would like to see in a new pool. The survey, available at this link, will be open through Sept. 2.
The city has also planned for a celebration Aug. 14 to commemorate the pool's impact over the years. A pool party will be held from 1 to 4 p.m. and feature $1 admissions, giveaways and entertainment.