Ramblings: Startups Picked for Biotech Lab Space; Weed Board Holding Town Halls; Roanoke To Host 2nd Youth Curfew Hearing
What are Ramblings? Ramblings are a collection of short items that have caught our attention for one reason or another.
What are Ramblings? Ramblings are a collection of short items that have caught our attention for one reason or another. We're on the lookout for tidbits related to money in politics, data, business, civic engagement or interesting events. Think you know of something that could be a Rambling? Drop us a line at editor@roanokerambler.com and we may well write about it. Happy reading!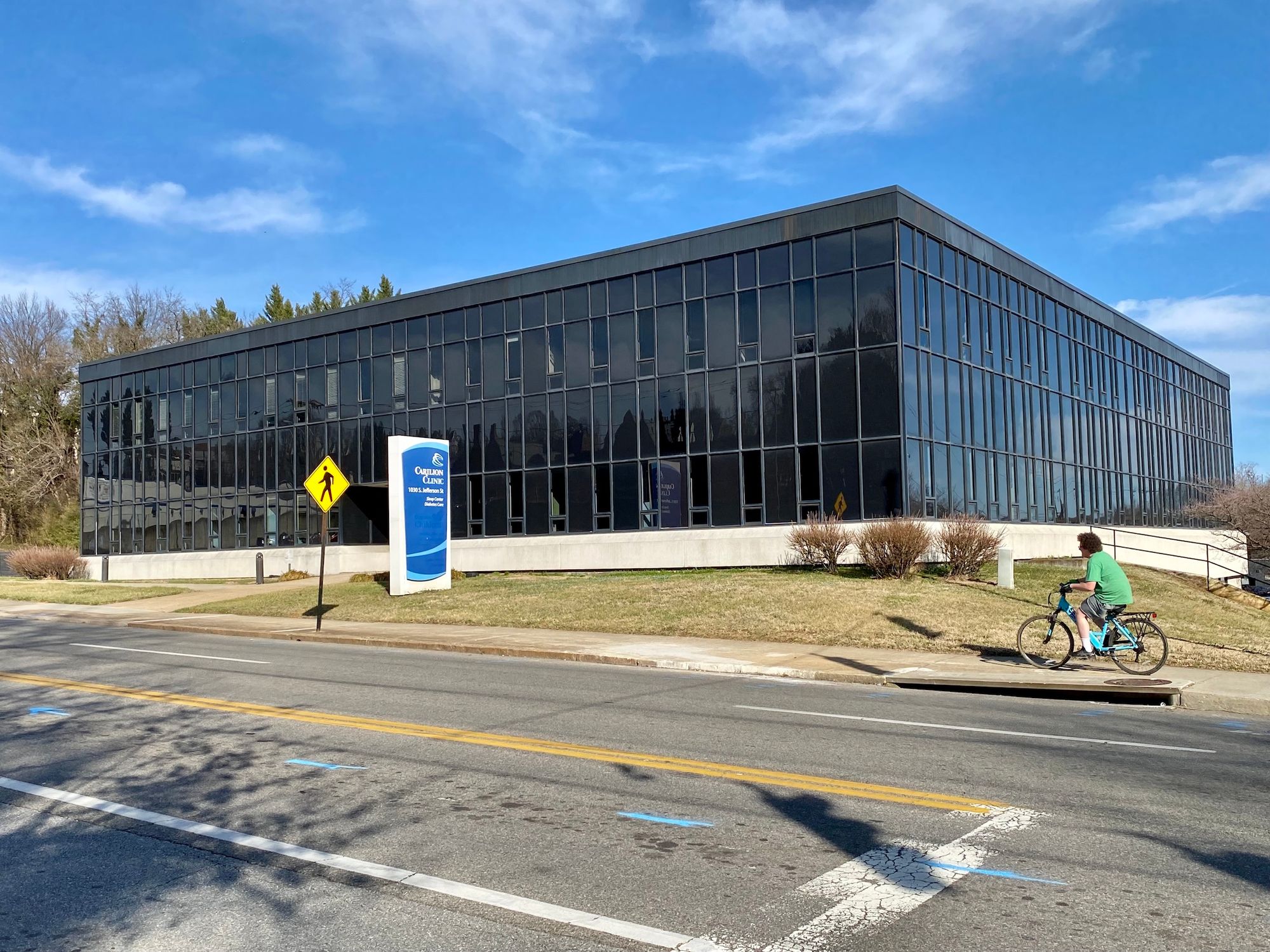 Startups chosen for biotech lab space program
The first biotech startups have been chosen to take advantage of lab space in Roanoke and Blacksburg as part of a program through pharmaceutical giant Johnson & Johnson.
As we reported last month, $15.7 million in state funds will turn a Jefferson Street building owned by Carilion Clinic into a 40,000-square foot lab for nascent companies.
Acomhal Research, Qentoros, and The Tiny Cargo Company will gain access to mentorship and capital through Johnson & Johnson's JLABS program, according to a Tuesday news release from the Virginia Tech Corporate Research Center.
"These companies will have a much greater chance of getting their potentially life-saving innovations to patients because of the quality of global services and mentorship that JLABS brings to the table," Brett Malone, president and CEO of the research center, said in a statement.
The Tiny Cargo Company spun out of the Fralin Biomedical Research Institute at VTC in 2019. The startup is working on a new way to deliver drugs to patients via tiny sacs of fluid called exosomes that researchers harvested from cow's milk. It could provide medicine for brain cancer and neurological diseases, as well as prove to be a less-invasive way to limit damage from a heart attack, according to the Fralin institute.
Acomhal Research shares an office address with RAMP, a regional startup accelerator on Jefferson Street. The company is developing new drugs that could treat cancer tumors more effectively.
Blacksburg-based Quentoros is creating a new anti-inflammatory treatment, derived from horse blood platelets, for chronic infection and tissue healing.
The Roanoke lab space is slated to open late next year, while new labs in Blacksburg are expected to open this month. The startups will have access to lab space in the facilities.
Cannabis authority to hold town halls
Virginia's Cannabis Control Authority will be holding town hall meetings in Roanoke and Abingdon next month.
The hearings are meant to educate residents about the new agency's role and cannabis laws, including those adopted in this year's General Assembly. People can also ask questions and share their own views about the state of cannabis in Virginia.
Virginia established the authority in 2021 as the General Assembly legalized possession of small amounts of marijuana.
But plans to set up legal recreational sales of the drug by 2024 derailed this year. The legislature kiboshed those efforts and the authority's powers are in limbo after a proposal to slash its budget remains pending.
The Roanoke town hall will be at 5:30 p.m. Wednesday, April 19 at the Roanoke Higher Education Center (108 N. Jefferson St.). The other Southwest Virginia hearing will be held in Abingdon at 5:30 p.m. Thursday, April 20 at the Southwest Virginia Higher Education Center (1 Partnership Circle.)
Roanoke leaders seek more input on youth curfew
Roanoke City leaders will hold a second public hearing tomorrow (Thursday) on a proposed youth curfew aimed at stemming gun violence.
The first hearing was poorly attended, and most speakers expressed opposition or indifference to the idea of enforcing a curfew on teenagers.
City Council is deciding whether to enact a more stringent curfew after a New Year's Eve shooting injured several young people. Roanoke leaders have also said they want to hear other ideas from residents about how to protect youth from gun violence.
The meeting is 6 p.m. Thursday in the cafeteria of Patrick Henry High School (2102 Grandin Rd. SW).
Support local, independent journalism and don't miss a single story!
Become a member