Ramblings: Virginia Children's Theatre Launches 'Urgent' Need for Funds, Roanoke Fire-EMS Demand Up, Edwards Endorses
What are Ramblings? Ramblings are a collection of short items that have caught our attention for one reason or another.
What are Ramblings? Ramblings are a collection of short items that have caught our attention for one reason or another. We're on the lookout for tidbits related to money in politics, data, business, civic engagement or interesting events. Think you know of something that could be a Rambling? Drop us a line at editor@roanokerambler.com and we may well write about it. Happy reading!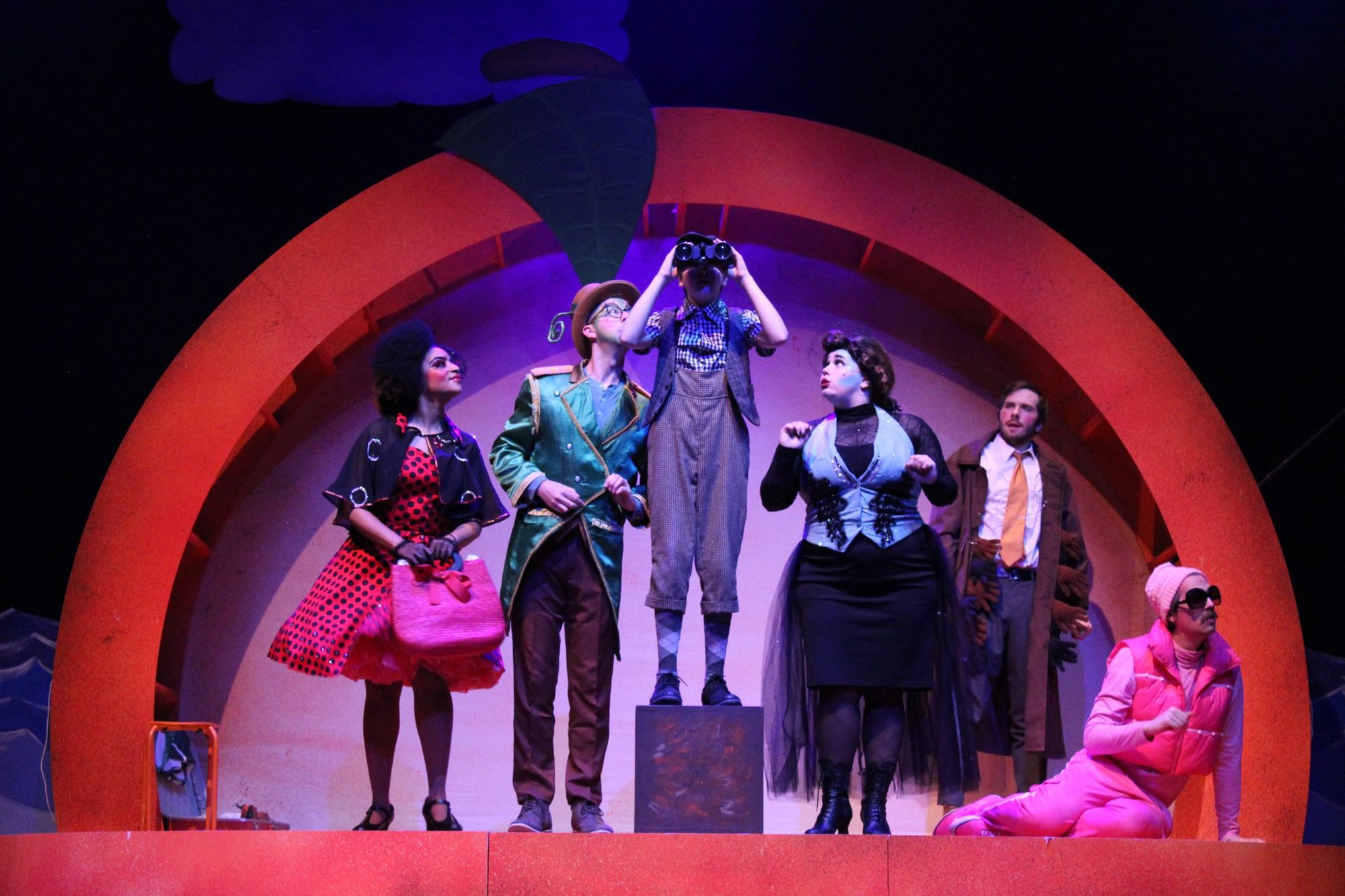 Roanoke children's theatre seeks help
Virginia Children's Theatre, a Roanoke nonprofit, announced Tuesday that it's in "immediate need" of $100,000 by the end of August to resolve debt it owes.
"We want to be transparent about our current situation, but we cannot forge this next path alone," Managing Director Jeanne Bollendorf said in a press release. "This is a heartfelt plea to the public: we are in need of your help and financial support in order to continue serving area youth."
Founded as Roanoke Children's Theatre in 2008, the organization has produced plays, run summer camps, and toured the state, reaching 10,000 school children annually. The latest season included four Broadway-style musicals.
"Rising production, labor, and materials costs, audience numbers not returning to pre-pandemic levels, and the end of government funding have all contributed to the theatre accumulating the current mainstage production debt," the press release said. "This immediate need for funds will help VCT to keep the stage alive and make plans for the future."
It was not immediately clear how the theater had accumulated the debt, or how long the nonprofit believed itself to be in financial trouble.
Last August, the theater announced it was expanding its educational outreach programs, including adding two new administrative positions, to reach a wider audience.
Tax filings for 2018, the most recent year readily available, showed the theater making a profit of $2,887 with $531,607 in expenses. The year prior showed a loss of $95,051, with $492,035 in total expenses.
Demand for Roanoke Fire-EMS ticks up
Demand for Roanoke Fire-EMS services increased last year, causing the agency to narrowly miss benchmarks for response times.
The department recorded 26,621 calls for EMS and 5,806 calls for fire services, up 4.8 percent and 12.6 percent, respectively, from the year before.
While the agency aims to arrive at certain critical EMS calls within five minutes 90 percent of the time, 2022 averaged 87.5 percent, down from 89 percent in 2021.
For structure fires, an effective response time — meaning two ladder trucks, among other staff — within 10 minutes stood at 89.7 percent, down from 92.1 percent the year before.
"This year has been our busiest year for demand for service, I will say, in the history" of the department, Chief David Hoback told members of City Council this week.
Hoback said he wasn't too concerned about the slight dips.
"We make some modifications to get up a little bit," on the EMS response time, "I don't think we're going to have any problems," he said.
Hoback said what's more concerning is the department is "critically low" on certified paramedics. The agency has made progress but is still struggling with staffing, he said.
Factors driving demand on the department include the city's aging population, calls to nursing home facilities, drug overdoses and people misusing EMS as a way to get healthcare, according to the chief.
Edwards makes endorsement in Senate race
Sen. John Edwards, D-Roanoke, has endorsed his chief of staff, Luke Priddy, to succeed him ahead of a competitive Democratic primary on June 20.
Edwards announced in February that he would retire and not seek reelection to a newly drawn district that would have him facing Sen. David Suetterlein, R-Roanoke County.
The district leans Republican and encompasses Roanoke, Salem and parts of Roanoke County and Montgomery County.
Priddy was elected to Roanoke City Council in November.
Roanoke City Councilwoman Trish White-Boyd is also seeking the Democratic nomination and has earned endorsements from Richmond Mayor Levar Stoney, Roanoke Mayor Sherman Lea, Council members Vivian Sanchez-Jones and Peter Volosin, and other current and former elected officials.
DeAnthony "DA" Pierce is also running in the primary. The winner will face Suetterlein in the Nov. 7 general election.
Support local, independent journalism and don't miss a single story!
Become a member