Ramblings: Wells Fargo Plans for 1,100 Jobs in Roanoke County; City Floats More Housing Types; Grandin Court Groups Stand Off
What are Ramblings? Ramblings are a collection of short items that have caught our attention for one reason or another.
What are Ramblings? Ramblings are a collection of short items that have caught our attention for one reason or another. We're on the lookout for tidbits related to money in politics, data, business, civic engagement or interesting events. Think you know of something that could be a Rambling? Drop us a line at editor@roanokerambler.com and we may well write about it. Happy reading!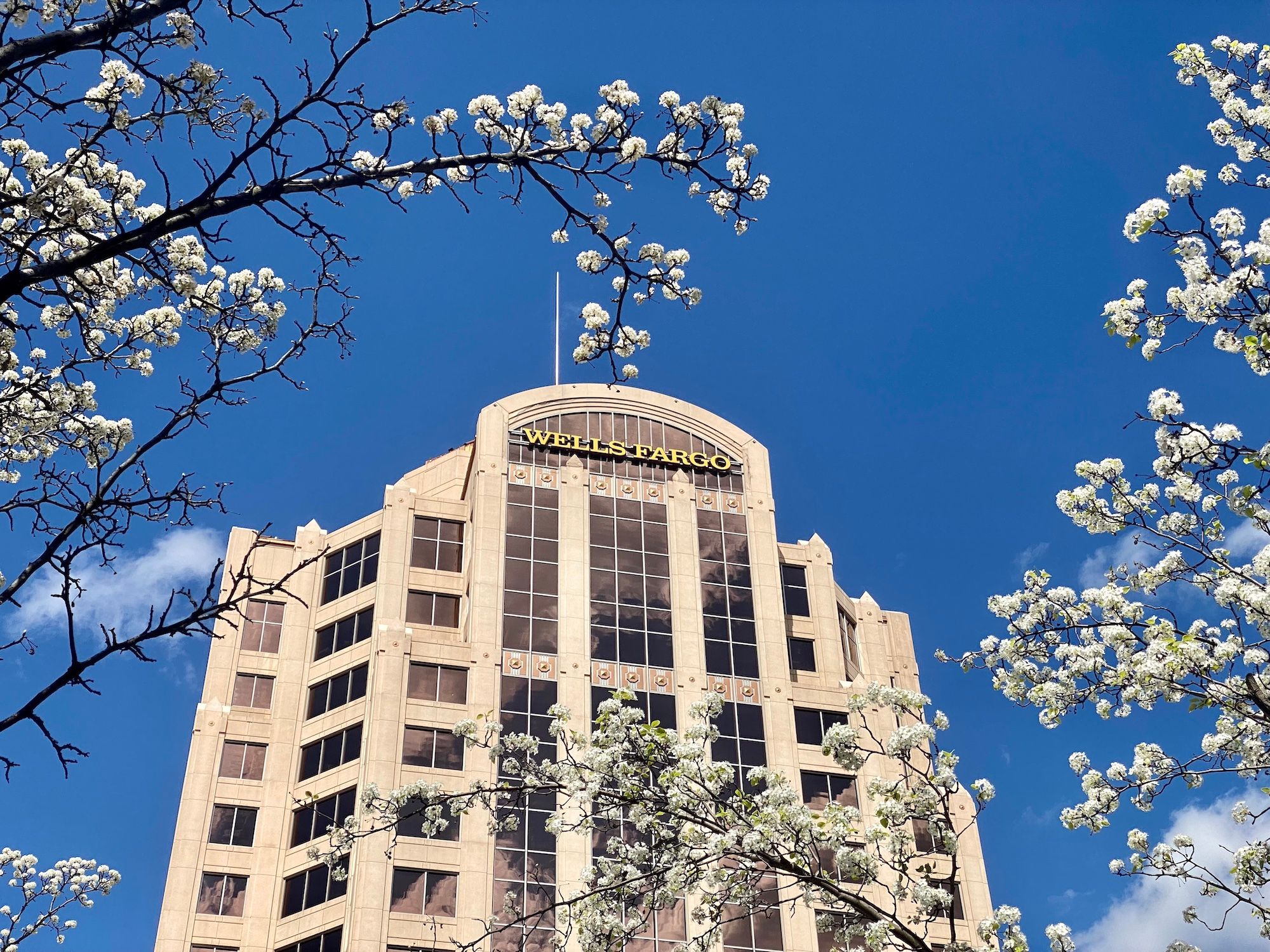 Roanoke County nets major Wells Fargo project
Wells Fargo intends to create 1,100 new jobs and invest $87 million to expand the bank's Roanoke County customer support center, state leaders announced Tuesday.
The project amounts to the largest jobs announcement in the Roanoke region in four decades, John Hull, executive director of the Roanoke Regional Partnership, said in a statement issued by Gov. Glenn Youngkin.
"Wells Fargo's historic investment and new job creation has far-reaching benefits for Roanoke County, the region, and the Commonwealth," Youngkin said.
The expansion will also enhance the office space of more than 1,650 current employees, according to the announcement, who work out of the Planation Road building.
Wells Fargo will become the largest employer in the county, and its investment represents the largest spending on a commercial office, the press release said.
Phil North, a member of the Roanoke County Board of Supervisors, said the project is a testament to the county's $14 million investment over the last decade into transportation improvements along the Plantation Road business area.
The bank could receive $15 million in incentives if it meets certain benchmarks, subject to General Assembly approval, according to the announcement.
A Wells Fargo spokesperson could not provide details Tuesday about the timeframe of the infrastructure improvements or whether the investment involves any changes to the bank's workforce in Roanoke City.
Diverse housing stock part of Roanoke plan
Roanoke City planners are floating ideas on how more diverse housing types — such as duplexes and courtyard apartments — could blend into single-family home neighborhoods.
City staff are holding a half dozen open house meetings with residents over the next few weeks to hear their thoughts. Residents gathered at the Gainsboro Branch Library Tuesday night for the first session.
The aim is to make changes to the city's zoning laws that could encourage more affordable housing and "complete neighborhoods" — meaning pockets of the city that have a mix of homes, shops and apartments.
One example of a change could allow duplexes at corner lots, which are typically larger properties and have the advantage of two sections of on-street parking.
Phillip Moore, the city's zoning administrator, said staff are carrying out policies around affordable housing and equity that emerged from the city's comprehensive plan.
"We're giving examples of what has worked well in other places," Moore said. "There's obviously going to be some pushback and critiques of examples that we've laid out."
Moore noted that residents sometimes express concerns that more dense housing in mostly single-family neighborhoods will negatively affect their home's property values. Moore said he hasn't seen any evidence to suggest that happens.
Chris Chittum, who leads the city's planning department, said most of Roanoke is zoned single-family, a designation he described as a vestige of racial segregation.
Officials say they're hoping to present formal proposals to City Council later this year.
City staff are holding the following drop-in meetings:
4 to 6 p.m. Wednesday, Sept. 27 at the Melrose Branch Library (2502 Melrose Ave. NW, Suite D)
6 to 8 p.m. Tuesday, Oct. 3 at the Raleigh Court Branch Library (2112 Grandin Rd. SW)
4 to 6 p.m. Wednesday, Oct. 4 at the Main Library (706 S. Jefferson St.)
4 to 6 p.m. Tuesday, Oct. 10 at the Belmont Branch Library (1101 Morningside St. SE)
4 to 6 p.m. Wednesday, Oct. 11 at the Williamson Branch Library (3837 Williamson Rd. NW)
Grandin Court neighborhood groups vie
Dueling Grandin Court neighborhood groups met last week for the first time since residents voted to oust their association leadership.
Members of the Grandin Court Neighborhood Association in July voted to remove president Owen McGuire and secretary Freeda Cathcart in response to their advocacy over the fate of the Fishburn Park caretaker's cottage.
About 30 residents gathered Thursday at the neighborhood's recreation center under new leadership to talk about upcoming social events and neighborhood issues such as speeding, trees and potholes.
But McGuire and Cathcart have rejected the validity of the 63-25 vote. They held their own meeting at the Raleigh Court branch library, with about seven people present, according to those in attendance.
"If you weren't at the Grandin Court Neighborhood Association at the Raleigh Court library then you weren't at the Grandin Court Neighborhood Association meeting," Cathcart told The Rambler in an email.
Cathcart has argued that debate preceding the vote didn't follow the rules. She cited a professional parliamentarian, whom Cathcart has acknowledged is a personal friend of hers.
City Attorney Tim Spencer said he had reviewed the group's bylaws and said the vote was in accordance with those and other procedural rules.
"I haven't seen anything under Robert's Rules of Order that would've rendered that particular vote illegal or null and void," Spencer said. "I've never seen a situation where a vote becomes illegal or null and void as a result of discussion as agreed to by a majority."
As of Tuesday evening, the city's webpage for the neighborhood association listed the group's contact and meeting dates as "TBD." Both groups are advocating the city to list their leaders.
Support local, independent journalism and don't miss a single story!
Become a member