Roanoke Bus Drivers Picket As Union Negotiations Stall With Valley Metro
Members of Amalgamated Transit, Local 1493 say Valley Metro has been dragging its feet since a contract expired in July.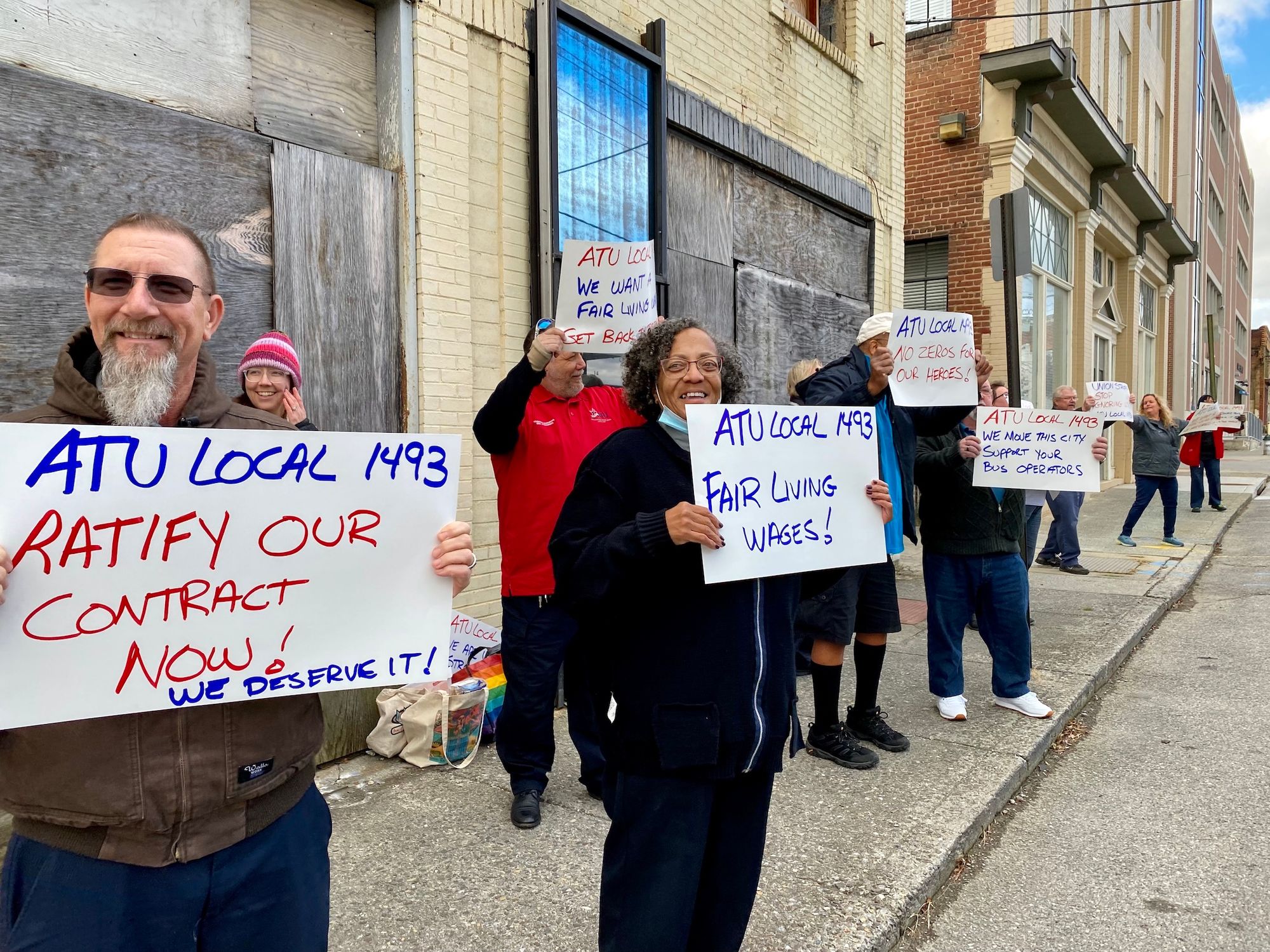 Pulling out of Roanoke's new downtown bus station, Valley Metro drivers honked and waved Monday at their colleagues carrying signs across the street.
"We want a fair living wage. We have earned it," one sign read. "We have moved this city through it all. Get back to the table," said another.
City bus drivers have begun picketing every day during their lunch breaks this week as union negotiations stall with the company that oversees Roanoke's bus system, Cincinnati-based First Transit Inc. It's Valley Metro's first picket in a decade, according to J. J. Richards, a member of the union's executive board.