Roanoke Bus Drivers Ratify Union Contract with Valley Metro After Rare Picket
Union members and management at Valley Metro hope the new contract, with a starting salary of $18.15 an hour, will attract new drivers.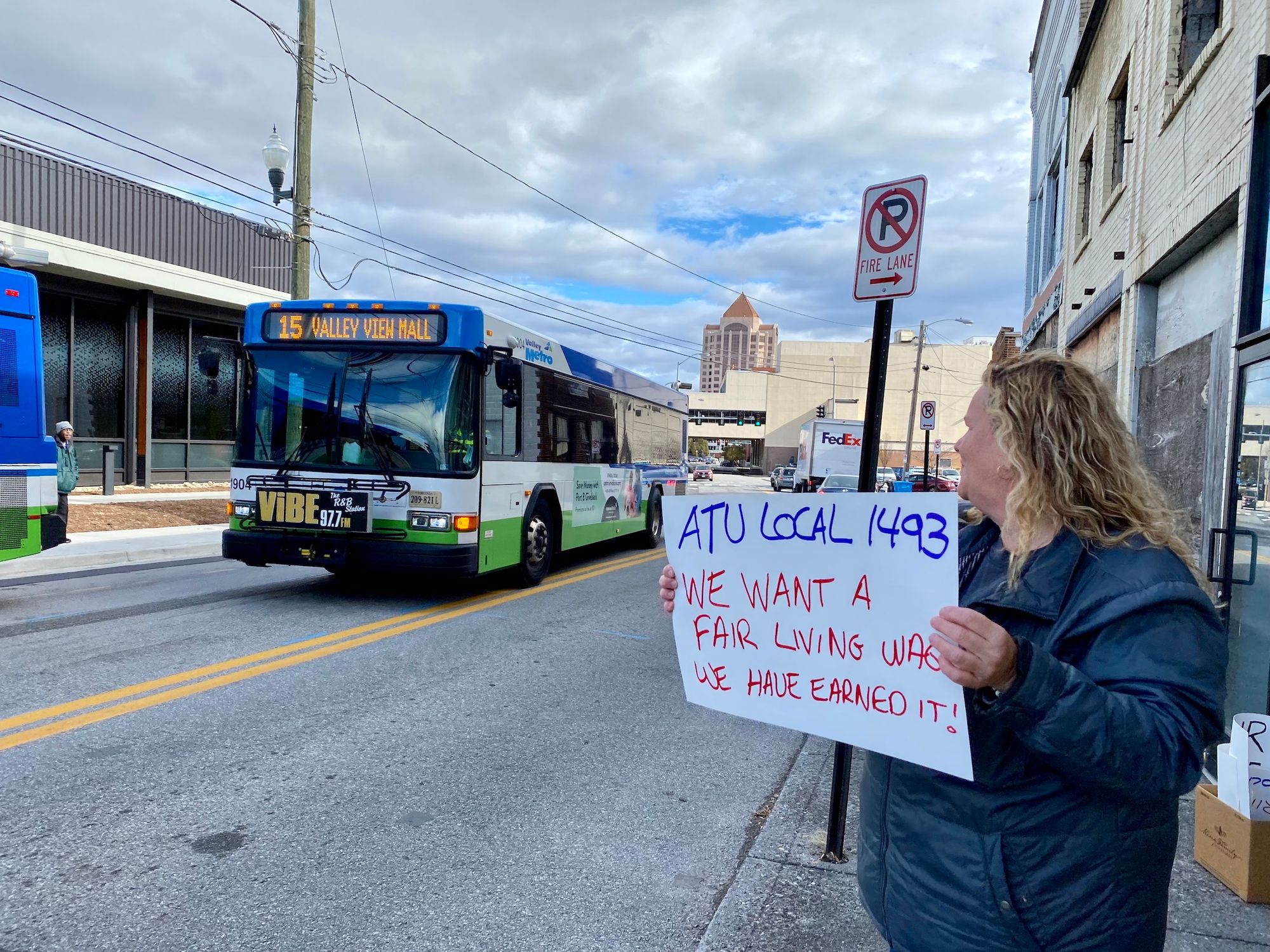 Roanoke city bus drivers adopted a new union contract this week, ending half a year of stalled negotiations and the first picket held by Valley Metro employees in a decade.
J.J. Richards, a bus driver and member of the union's executive board, described the deal with the company, Cincinnati-based First Transit Inc., as "the strongest contract we have ever ratified in the history" of the Roanoke union, Amalgamated Transit, Local 1493.