As Washington Park Swimming Pool Looms, Roanoke Residents, City Leaders Tussle Over Cottage
The sudden activism around the cottage prompted visible frustration among some city leaders and members of City Council.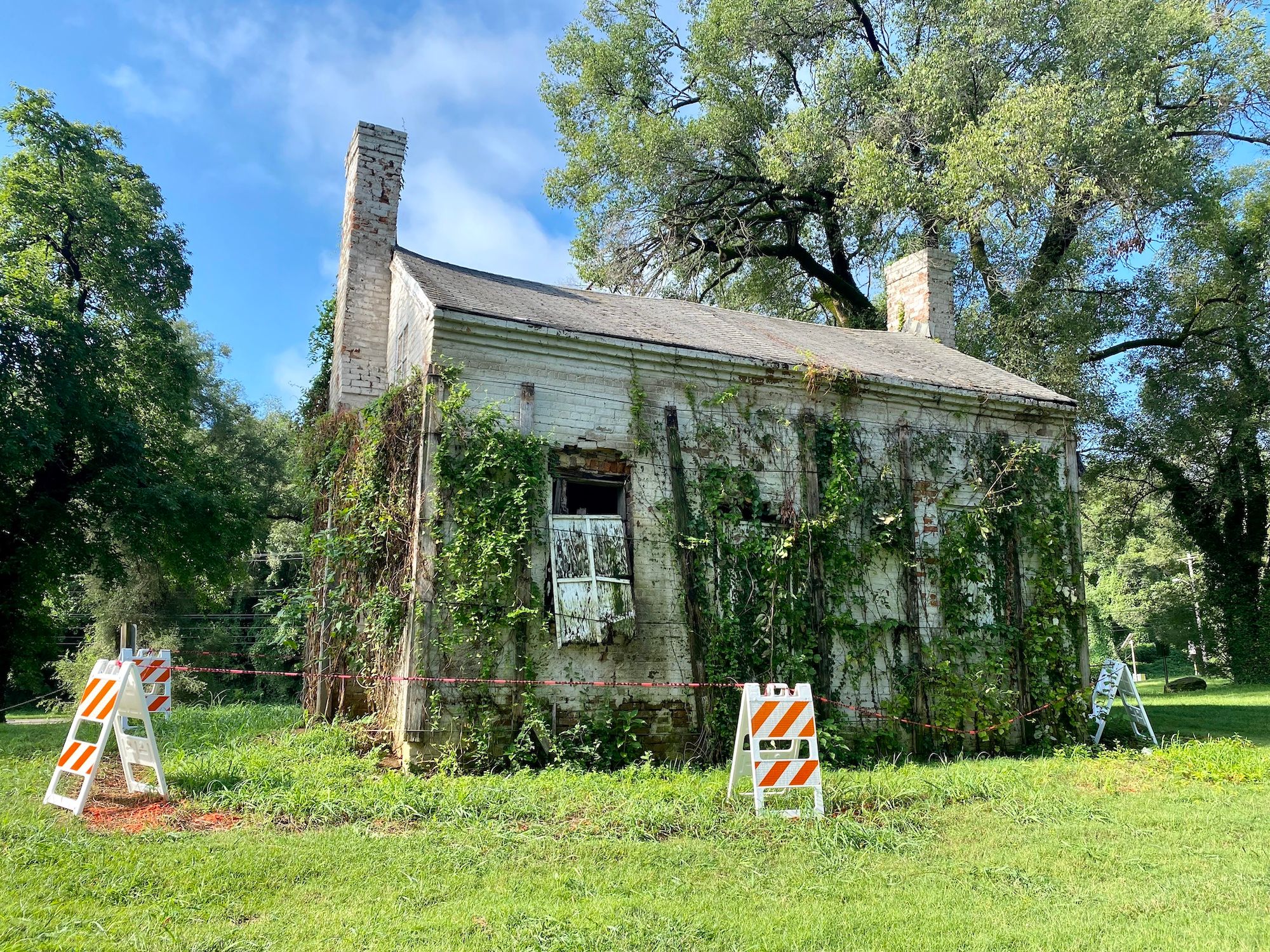 Roanoke will delay demolition of a historic caretaker's cottage in Washington Park until a construction firm confirms the dilapidated building is in the way of a new swimming pool.
Some residents near the park in recent weeks have advocated saving the cottage, which dates to the 1840s, as the city proceeds with installing a pool in its place.
"I would hate to actually demolish something only to find out that the final design is actually" outside the cottage's footprint, City Manager Bob Cowell said Monday as residents lobbied City Council.
The city is in the process of soliciting a construction firm and did not have a timeline on when a final design would be ready, a city spokesperson said Tuesday.
But Cowell made clear that the city would not direct the construction firm to work around the cottage, by incorporating it into the swimming pool layout.
"We're not going to redesign around the building," Cowell said. "If we're instructed to do that, the pool will not open in the season that we have identified."
The city wants to open a new, $3-million-plus aquatic facility at Washington Park before the summer of 2024. While at first the city planned to locate it in place of the 1976 pool, which had been settling atop an old landfill, engineers advised against that based on soil tests.
That analysis led city staff to float three options: The pool could go outside Washington Park; in place of the football field on the park's upper level; or on the lower level, where the cottage sits. At a May community meeting, most residents urged the pool to stay in Washington Park and not replace the field.
But several residents Monday urged city leaders to save the cottage, either locating the pool around the building or elsewhere in the park, which served Black residents during segregation. They highlighted the cottage's role in Black history, which included serving as a residence for a caretaker, Sam Callaway and his wife, Ophelia, beginning in the 1920s.
"We are not in any means wanting to delay or get in the way of building a pool," said Cathy Carter, a Gainsboro resident who said advocates have recently formed a group, Friends of Washington Park Association.
Carter gave a presentation about the park and cottage's history that was sponsored by Council members Trish White-Boyd and Stephanie Moon Reynolds.
"Even though it looks a hot mess, it does … but from the archaeologists and other engineers, they're saying it is not detrimental, it can be restored," Carter said.
The sudden activism around the cottage prompted visible frustration among some city leaders and members of Council on Monday. During a public comment period, Mayor Sherman Lea broke with protocol by engaging in back-and-forth with residents.
"With our history — and when I say 'our history' I mean African American history — we constantly lose," said Nadirah Wright.
"Well, let me ask you something," Lea said. "Do you think the pool should go to Washington Park?
"I'm not an engineer. I'm not an architect. I don't know where it should be," Wright said.
"The design people said that's the only place, if it's going to be in Washington Park," the mayor said.
"The design people also said that the pool above the landfill was a place for it," Wright said as audience members laughed and applauded.
The exchange continued to the point where Wright asked, "Are we arguing, sir?"
Not all residents think the cottage should be salvaged.
Dyke Wood, who said his family has lived across from the park for 50 years, said older residents think every change that the city makes is a steal.
"That's a part of history that I'm willing to sacrifice for our children," Wood said. "The kids in Northwest need that pool."
Alison Blanton, an architectural historian speaking on behalf of the Roanoke Valley Preservation Foundation, said a city official told her there was no room for both pool and cottage without relocating a parking lot.
"Do we want that parking lot to be the obstacle in front of being able to have the house and the pool?" she asked. "I know it may cost more money, but saving something that otherwise would be gone forever, that is an important part of our history, might be worth that extra money."
White-Boyd said Council made "an administrative decision" for the city manager to proceed with current plans because of resident feedback. She told Carter that if Council delayed design, they would likely hear from another outpouring of residents opposed to Carter's views.
"So we'll have the community going against each other, and that's not what we want," White-Boyd said. "The Black community, we have enough challenges. We don't want to be pitted against each other."
Councilman Luke Priddy expressed regret that the option for residents seemed to come down to "are you going to get a pool or not, unless you take down this house"?
Cowell pushed back on that impression, saying Council had other choices for the pool's location and decided to go with what the community wanted.
"It's not accurate to say that the decision that Council backed into was one where it was a choice between pool or cabin," he said. "I don't want to create this impression where we pitted, from the beginning, cabin versus pool. That's not the case."
Support local, independent journalism and don't miss a single story!
Become a member