Spotty Greyhound Bus Service Leaves Riders Stranded in Roanoke Overnight
The situation emerged as Greyhound has cut services nationwide, including plans to staff and operate a bus station in Roanoke.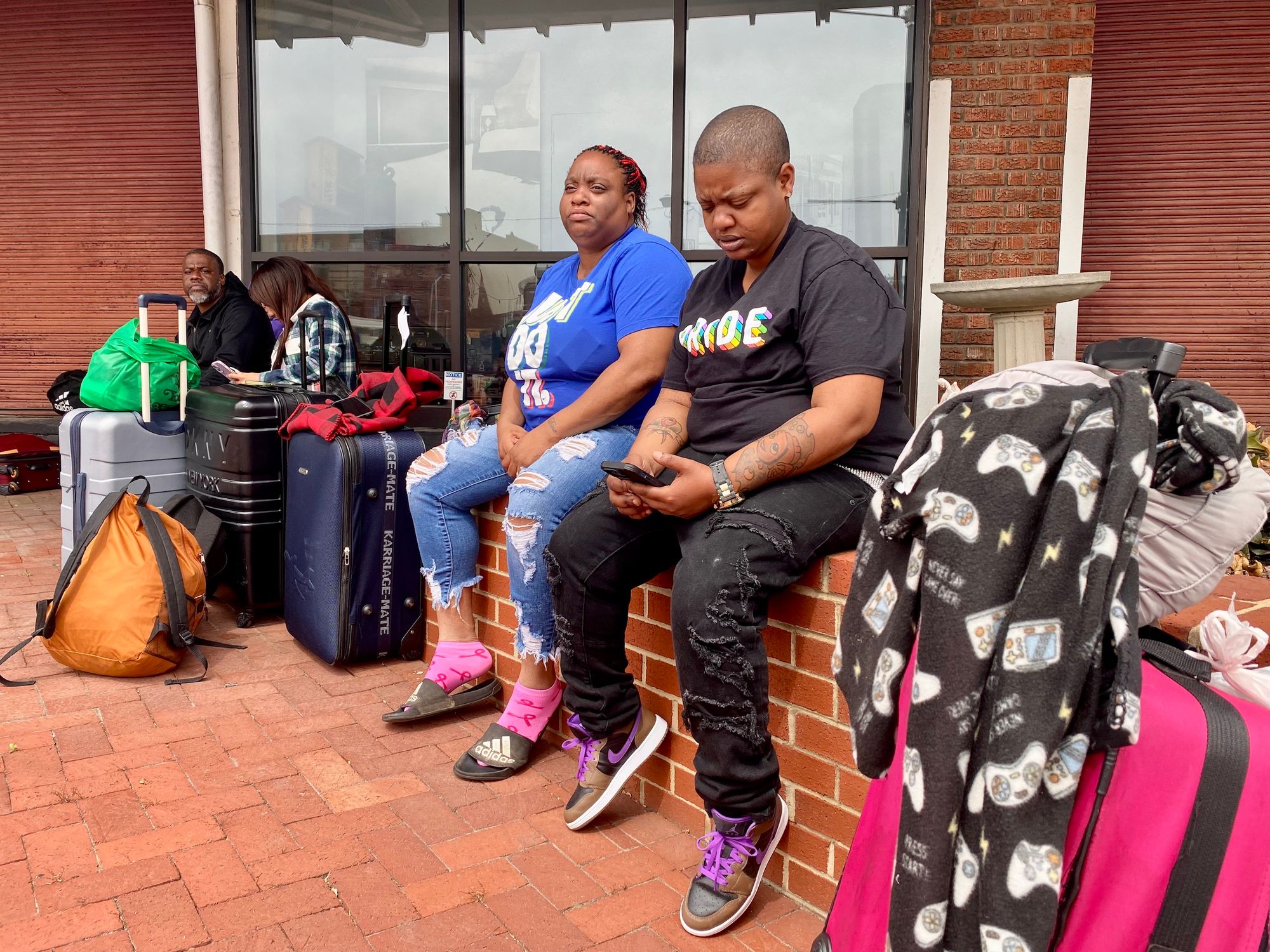 More than a dozen Greyhound bus passengers were stranded in Roanoke overnight Sunday after they say there was no driver to make a scheduled trip to Nashville.
The situation emerged as Greyhound has cut services nationwide, including plans to staff and operate a bus station in Roanoke.
Passengers said it's not the first time riders passing through Roanoke have been left in the lurch by the company.
"The same predicament happened about two months ago, right here in this same town," Samain Nixon, a 42-year-old barber from Norfolk, said Monday standing outside the Virginia Museum of Transportation. "There was maybe 10 people, they was left here for four days. No food, no water, because they didn't have a driver to take them to where they were going."
Nixon was among roughly 15 passengers dropped off in Roanoke about 2 p.m. Sunday. A bus to Nashville scheduled to leave later that day was canceled after passengers say their driver returned to Richmond because he could only drive 10-hour stretches and couldn't go further.
The company put riders up in the Quality Inn Tanglewood Sunday night. Nixon was not among those stranded a couple months ago, but he said talking to other passengers has shown the long delays to be a pattern.
"I thought it was maybe because the bus was running late, but I see it's something on the regular here," Nixon said.
Roanoke is hardly alone. In the last few weeks, Greyhound passengers have been left for hours or days in Chicago, Sacramento, California and Raleigh, North Carolina, according to national media outlets. A lack of bus drivers has been blamed for the delays and cancellations.
"What I've learned is passengers were placed in hotels by Greyhound yesterday. All affected passengers are on their way to their destinations today," Greyhound spokesman Mike Ogulnick wrote in an email Monday. He did not respond to follow-up questions by deadline.
By about 5:30 p.m. Monday, the passengers in Roanoke were on their way to Nashville, according to Nixon.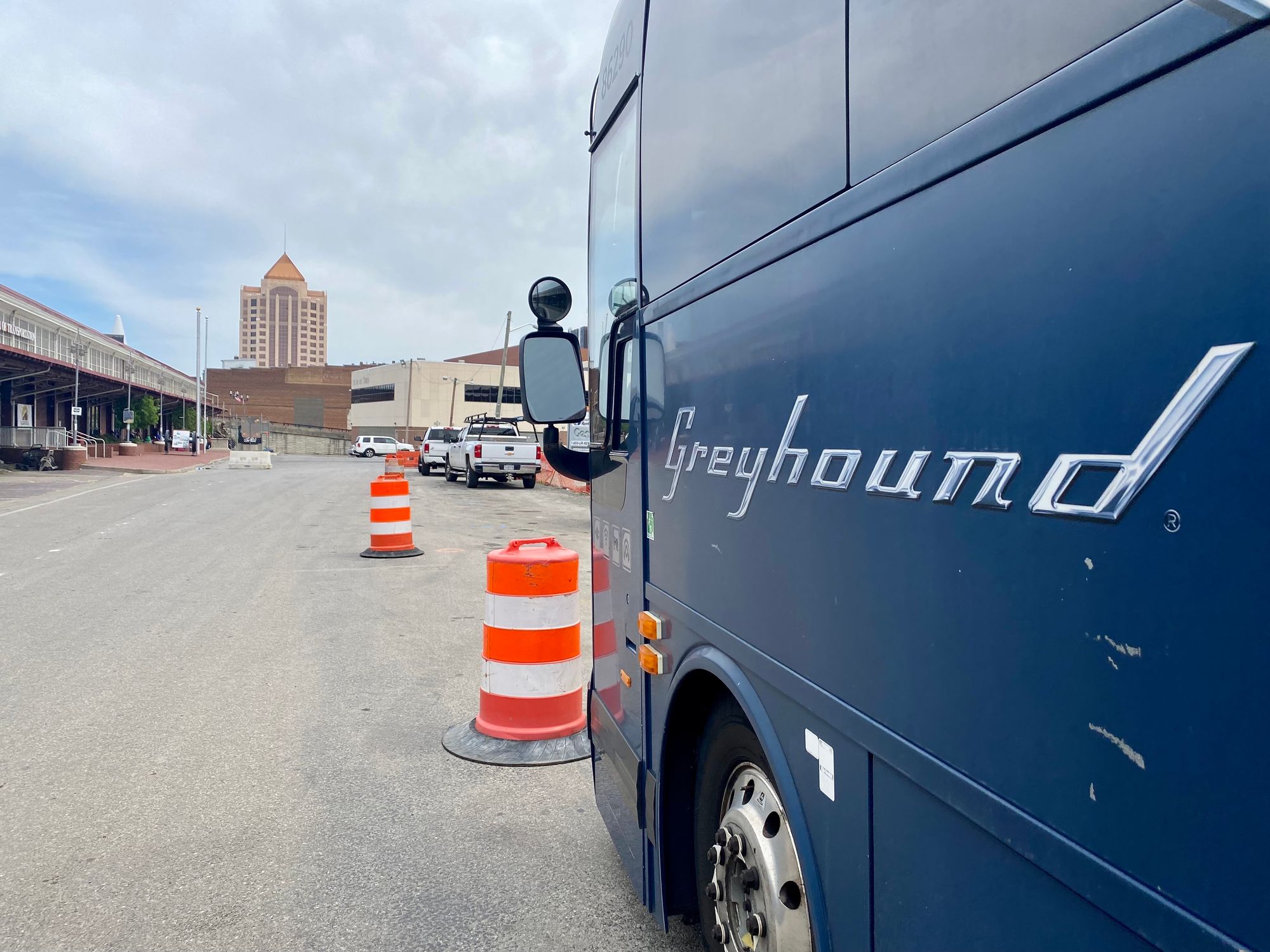 Since the pandemic, Greyhound has cut back on customer services nationwide, including in Roanoke.
Nicole Turnage, a 45-year-old from Memphis who was stranded in Roanoke this week, said she has noticed worse service since Greyhound sold in October 2021 to German-based FlixMobility.
"I haven't rode Greyhound in about five years. But when I used to ride it back in the days, I never had a problem," Turnage said. "I never knew this was going on. If I'd known better, I would've actually flew or got on Amtrak. This is just crazy."
Before Covid, Greyhound leased a station at downtown's Campbell Court, where it had a waiting area and ticket agent who sold fares and gave information to passengers.
But once the pandemic hit — and around the time British FirstGroup sold Greyhound to Flix — the company switched to a "bus stop only" model in Roanoke, according to Kevin Price, general manager of Valley Metro.
(Incidentally, in February, Flix reported record revenues, at $1.61 billion.)
The lack of Greyhound staff on site in Roanoke exacerbated the stranded passengers' situation, according to Nixon, Turnage and other riders.
"That's the worst thing," said Nixon, who was on his way to Kansas City, Missouri to visit family. "Nobody's here to even reach out to us."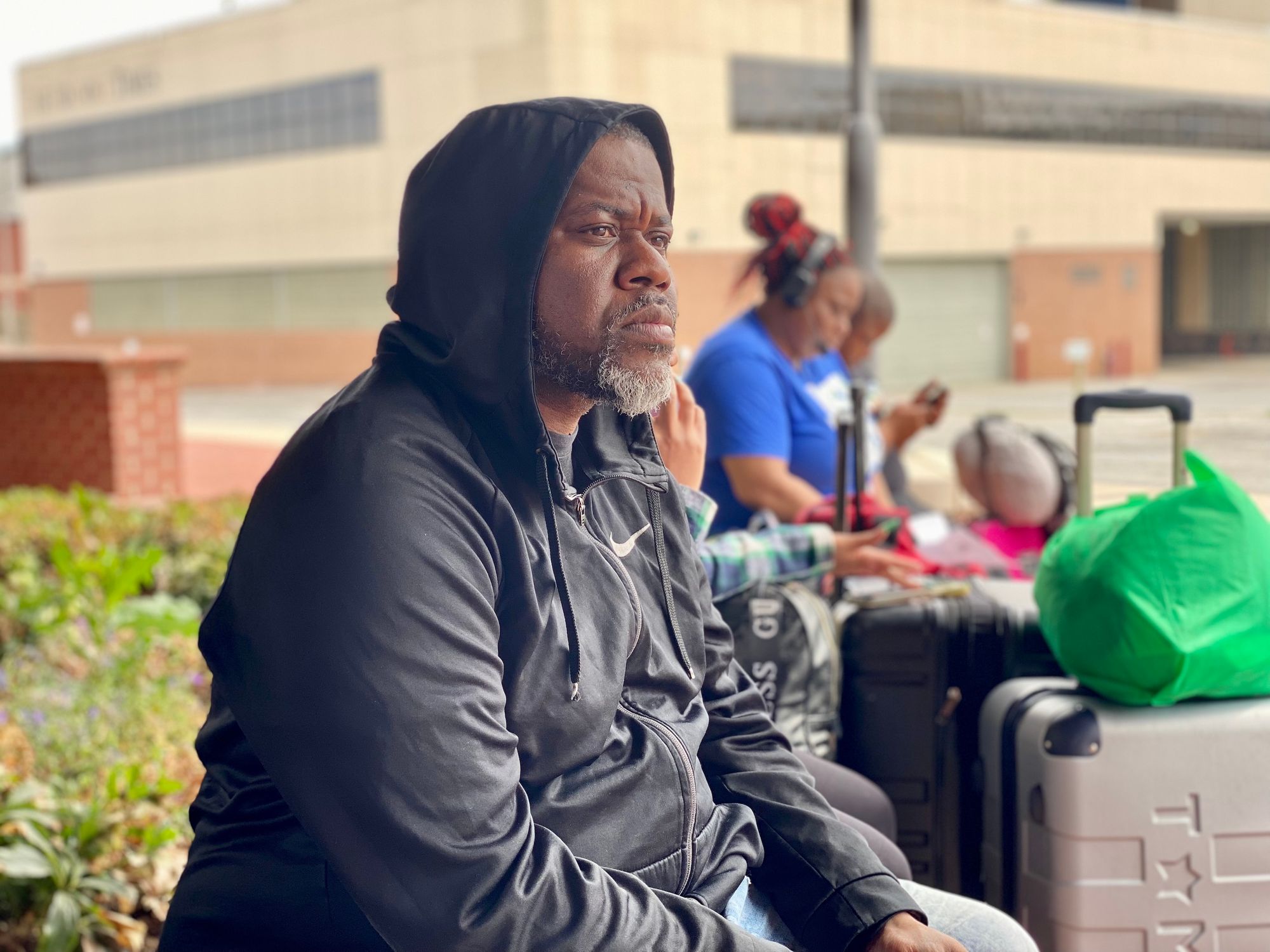 The standalone station at Third Street and Salem Avenue was originally meant to be Greyhound's station. Price said Valley Metro may use the space in part for passengers waiting on Greyhound. On Monday the facility remained locked.
City Councilwoman Stephanie Moon Reynolds at a Council meeting Monday brought up The Rambler's report last week on Greyhound, asking for an update or response from the Greater Roanoke Transit Company board, which oversees Valley Metro.
"It was a surprise to all of us," said Vice Mayor Joe Cobb, who chairs the board.
City Manager Bob Cowell told Council members that in lieu of on-site staff, Greyhound had planned to install a kiosk in Roanoke to sell tickets.
"It's not even clear they will do that," he said Monday.
Eventually, Greyhound buses will arrive and depart from a lane adjacent to its erstwhile station. But since transit operations moved from Campbell Court, the company has been picking up and dropping off passengers in front of the transportation museum.
Mendy Flynn, executive director of the museum, said the lack of Greyhound signage and communication has proven a problem to passengers and the museum.
Riders are dropped off in front of the museum and think they can wait there.
"Because of Greyhound's negligence, passengers come to us and they're already angry or upset before they get in and are told they can't use the restroom," Flynn said. "But we don't know the answers to their questions. They're often here waiting for the next bus, and that was the last bus of the day and they don't know that. It's just a really frustrating problem."
Flynn said she has reached out to Greyhound in the past and received no information.
Greyhound passengers with luggage wait for hours in front of the museum.
"The homeless population, they see a bunch of people hanging out they think it's a good place for them to hang to," said Flynn, who added that staff has called the police before to discourage loitering.
(While a reporter spoke with the stranded riders Monday afternoon, a museum staffer pulled up in an ATV and sheepishly asked the group "to scoot on down a little bit" so they would "be out of sight.")
"We lose visitors," Flynn said. "We've gotten a lot of complaints."
Flynn had not heard that Greyhound had pulled out of operating the corner station and said the problem is Greyhound's lack of amenities and communication.
"We're not upset with the passengers," she said. "It just seems like communication throughout Greyhound, there just is none."
Support local, independent journalism and don't miss a single story!
Become a member