Dozens Serving on Roanoke City Citizen Boards Don't Live in Roanoke City, Data Show
While Black residents are well represented, Roanoke's citizen panels have few Hispanic and Asian members.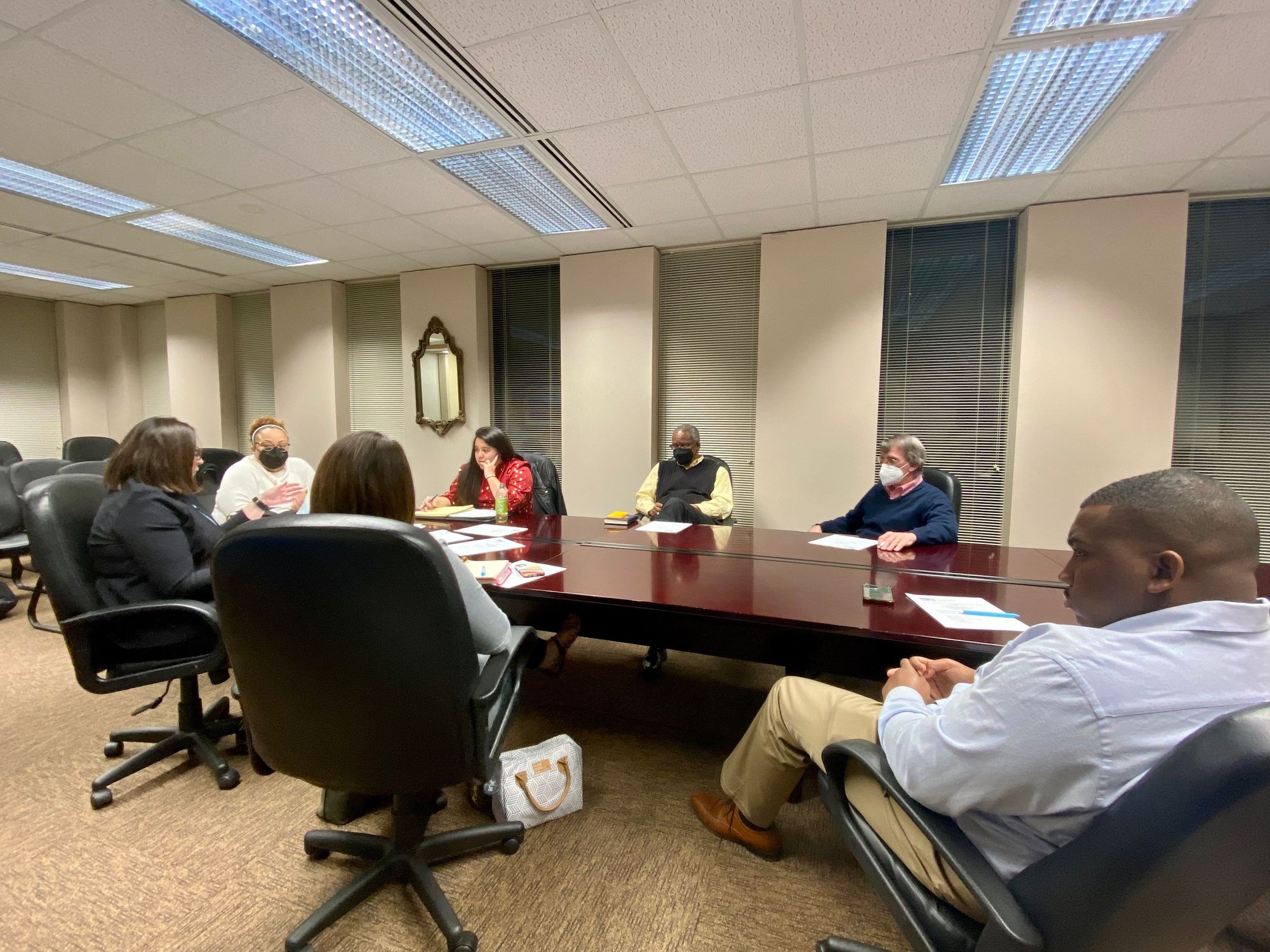 From architecture to gun violence, economic development to towing, Roanoke City relies on everyday citizens to volunteer on various boards and commissions.
Roanoke City Council appoints those citizens to advise the local government on policies.
But dozens of people serving on such citizen boards do not live in the city, according to data released to The Rambler under a public records request, despite the city code limiting service to Roanoke residents except in "an unusual circumstance."
The city has focused on improving racial and ethnic diversity on citizen boards in recent years, according to council members.
Overall, the boards are represented well by Black residents, data show. Roanoke's citizen panels still have few Hispanic and Asian-American members. Across 152 seats, four belong to a person identifying as Hispanic and three as Asian. Neighborhoods in Northeast and Southeast are also underrepresented. (Overall, men and women are equally represented.) Ensuring diversity in city leadership has been a strategic priority since Council adopted its comprehensive plan two years ago.
"We still have work to do," Vice Mayor Joe Cobb said specifically about the lack of Hispanic and Asian volunteers. "I think part of the challenge is identifying people in the community who want to serve in this type of role and creating a pathway for that to happen."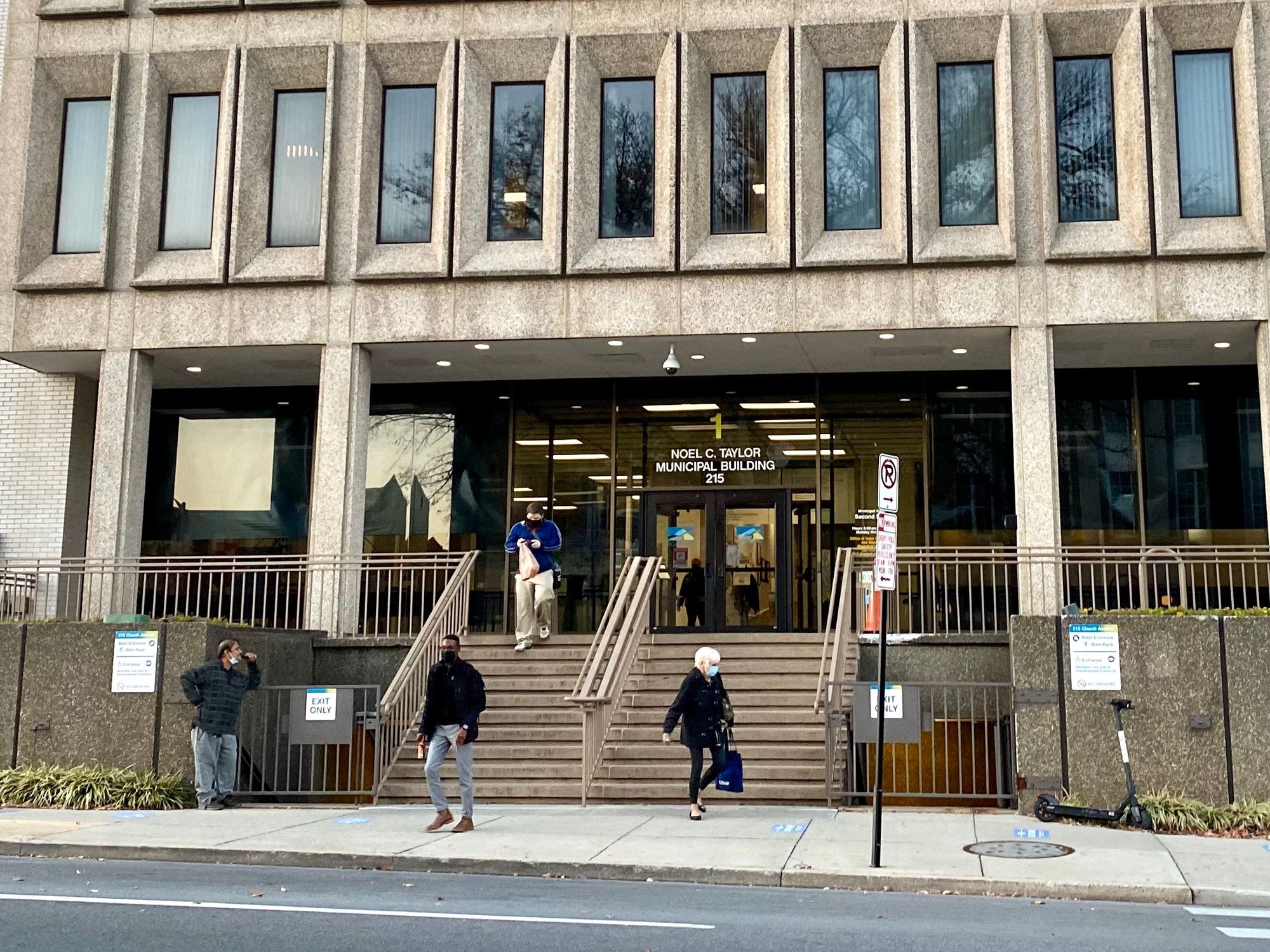 Citizens are typically residents, expert says
Non-city residents may serve on Roanoke's citizen boards and commissions, but City Council must vote to waive a residency requirement. That does not always take place before appointment, though, as when a citizen appointee moves from Roanoke in the middle of their term.
Across 176 seats on various citizen boards, 27 seats, or about 15 percent, belong to people who live outside of city limits, according to the data, current to December. Those 176 seats represent 21 different committees, from the Equity and Empowerment Advisory Board to the Roanoke Civic Center Commission.
Roanoke County staff believe all members of citizen committees, roughly 80 people total, are county residents, according to spokeswoman Amy Whittaker. In Salem, all citizen members live in the city, said spokesman Mike Stevens.
Charles Hartgrove, director of the Virginia Institute of Government at the University of Virginia, said there is little collective data about localities' policies on citizen boards. But he said citizen members are typically residents of the locality.
"I am aware of some towns that allow people to serve on their economic development authority that live outside the corporate town limits but have a business interest in the community. This is the exception to the rule," Hartgrove said in an email. "Applicants for planning commissions, boards of zoning appeals, and other boards are typically only eligible if they are residents of the community."
City leaders said the non-Roanoke residents who serve on citizen boards often work in Roanoke and spend significant time here. Council members said the city does have enough qualified residents to serve. And they do not think the city code's "unusual circumstance" provision for non-residents needs to be changed.
With four non-city residents, Roanoke's nine-member Gun Violence Prevention Commission has the most citizen servants who don't live in the city, the data show.
Cobb, who chairs the commission, said those members have expertise in fields such as trauma or working with youth that are important. They can also provide a regional perspective.
One of those is Stacey Sheppard, an advocate for victims of domestic violence, who works for the nonprofit Total Action for Progress. Sheppard, who lives in Roanoke County, estimated she spends about eight hours per week on commission duties. She volunteers because she is passionate about the work, which can be heavily scrutinized.
"If the question is, where are the 15 percent of people in Roanoke City that could be making up those seats, then I welcome them to come forward and do the work, right?" she said. "Because it's not easy work."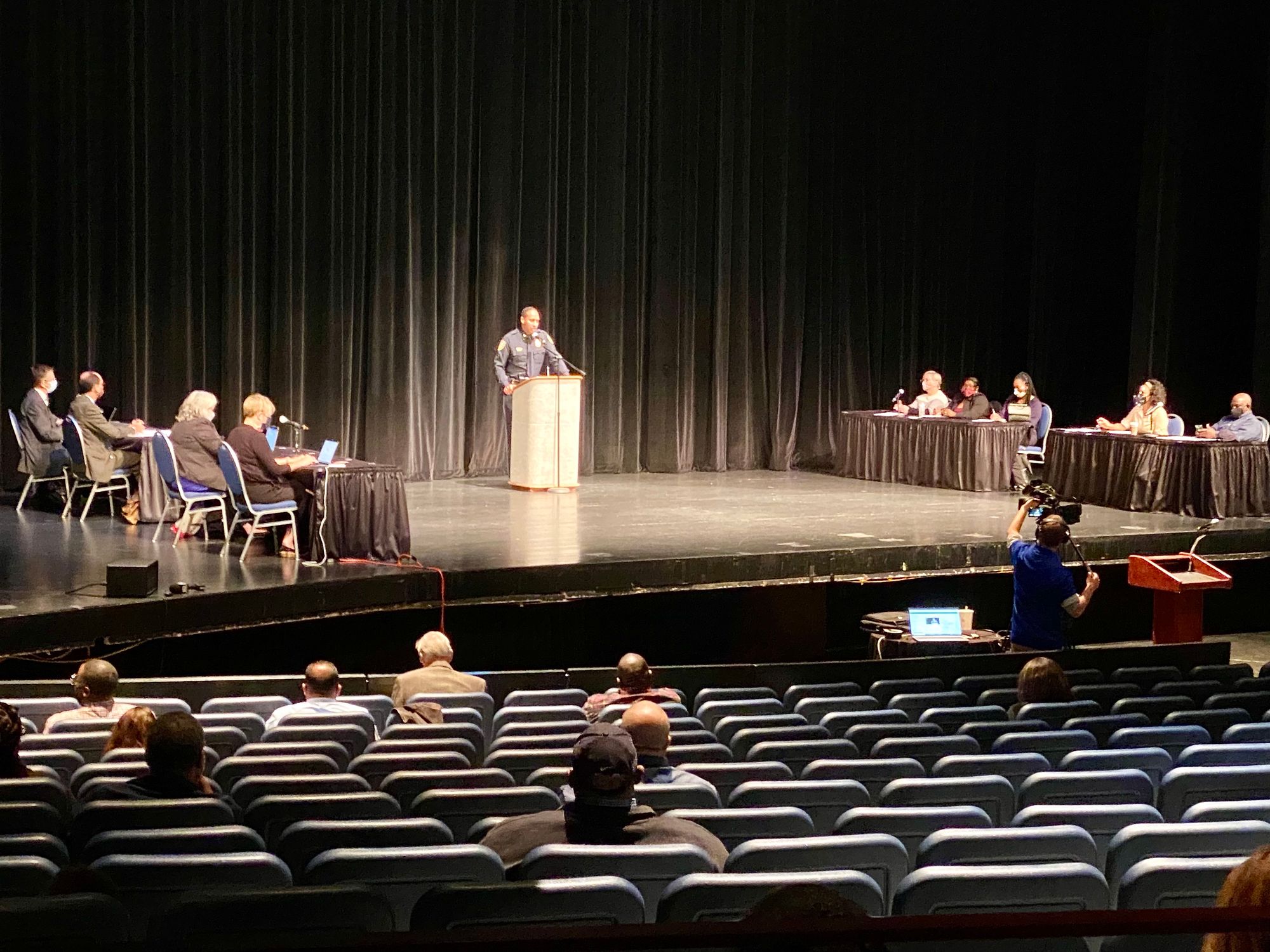 'Baby steps' made to improve diversity
The city has exceeded Roanoke's demographic makeup when it comes to appointing Black members to citizen boards and commissions. Roanoke is 60 percent white and 29 percent Black, according to Census data.
About 43 percent of citizens serving are Black and 51 percent are white, according to demographic data available for 152 seats across 21 boards and commissions.
In recent years, City Council has made a conscious effort to appoint more people of color to citizen panels, according to Cobb and Councilwoman Trish White-Boyd.
"We want to be as representative of our city as we possibly can," White-Boyd said. "Roanoke is very diverse, and we want our boards and our commissions to reflect that."
Roanoke is falling short, however, when it comes to representing people of Hispanic and Asian ancestry. About 6.6 percent of Roanoke residents identify as Hispanic, 3.2 percent as Asian and another 6 percent as two or more races, Census data show.
Four of the 152 seats belong to a person identifying as Hispanic, and one of those is held by Councilwoman Vivian Sanchez-Jones, who sits on the Youth Services Citizen Board.
Sanchez-Jones became the first Latina elected to Council in November, after Council appointed her in 2020 to fill a vacant seat.
Sanchez-Jones said she "definitely" would like to see an increase in Hispanic and Asian people serving on city boards. While the city is doing its job appointing members, Sanchez-Jones said perhaps "more of a concerted effort to recruit" is needed, like a prominent appeal on the city website.
"I've tried to recruit several people to serve on boards and some are not interested, or their work commitment does not allow them to serve on boards," Sanchez-Jones said. "You know, volunteering is hard for a lot of people."
Some board members seem to acknowledge more representation from the Hispanic community is needed. Facing a vacancy, members of the Roanoke Civic Center Commission specifically requested City Council appoint someone who is Hispanic, Cobb noted.
Auraliz "Liz" Quintana serves as vice chair of the city's public library board.
The Puerto Rican native said the library board has been intentional about its diversity and includes representatives from each quadrant of the city. Regarding the lack of Hispanic members on boards citywide, Quintana noted it was just a few years that City Council achieved representation from the Hispanic community with Sanchez-Jones's appointment.
"Baby steps," she said. "As long as we are heard … and we're making a difference."
From purchasing books, expanding Internet access for children or planning the Belmont Branch Library remodel, the library board is doing important work, she said.
"Being on a board is not just meetings," Quintana said. "You actually get to make some change."
Across 152 seats, three seats belong to people of Asian descent and two to people identifying as Native American.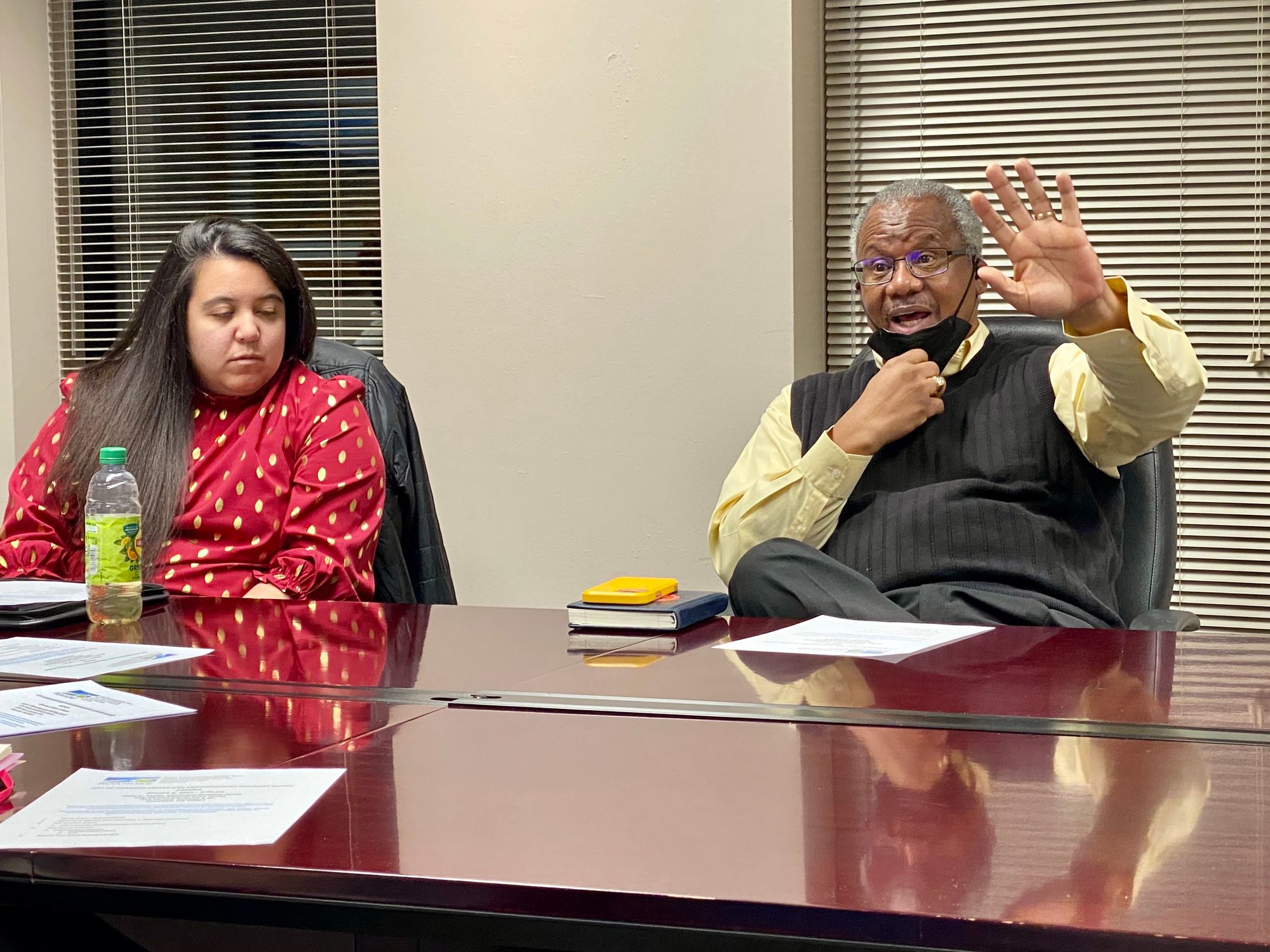 Kait Eusebio Johnson, who joined the Equity and Empowerment Advisory Board in the fall, was attracted to the board's work on improving Roanoke's diversity, equity and inclusion.
"As someone who's Asian and a very proud Asian American, those voices need to enter those conversations as well," she said.
Johnson moved from South Carolina to the Roanoke area in August to become the executive director of the Kirk Family YMCA. She is also among the 27 citizen volunteers who live outside city limits. She and her husband bought a house in Vinton.
"We actually looked, we wanted to be in the city," Johnson said, "but the housing market in 2022 was wild."
She said the data on Hispanic and Asian members serving on citizen boards seemed typical across a large organization like the City of Roanoke.
"It doesn't surprise me," Johnson said, "but it's also a bit motivating to uplift other voices."
---
Citizens interested in volunteering on Roanoke City Council-appointed boards and commissions can find more information at https://www.roanokeva.gov/2338/Council-Appointed-Bodies.
Support local, independent journalism and don't miss a single story!
Become a member