Ramblings: Republicans Take Regional Races, Gun Violence Panelist Resigns, Homelessness Group Plans Motel Conversion
What are Ramblings? Ramblings are a collection of short items that have caught our attention for one reason or another.
What are Ramblings? Ramblings are a collection of short items that have caught our attention for one reason or another. We're on the lookout for tidbits related to money in politics, data, business, civic engagement or interesting events. Think you know of something that could be a Rambling? Drop us a line at editor@roanokerambler.com and we may well write about it. Happy reading!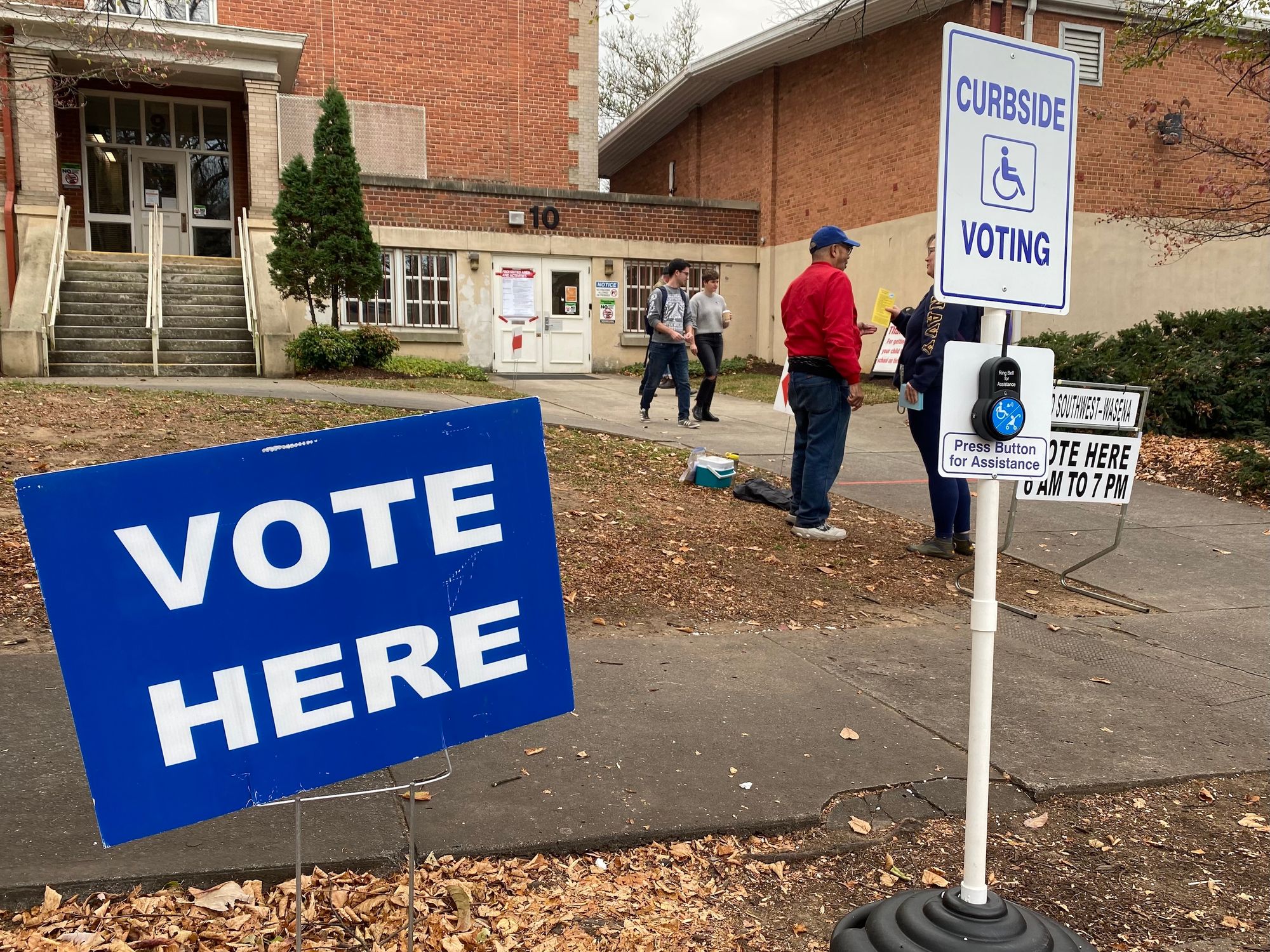 Republicans take state races in the region
Voters took to the polls Tuesday to decide the fate of the Virginia General Assembly.
Our main story highlights the competitive state Senate race between Sen. David Suetterlein, R-Roanoke County, and Trish White-Boyd, a Democratic member of Roanoke City Council.
Here are the election results of other regional races for the state legislature, according to Virginia Department of Elections data as of 11 p.m. Tuesday:
Republican Chris Obenshain was besting Democrat Lily Franklin with 52 percent of the vote in an open House of Delegates seat that encompasses part of Roanoke County and Montgomery County. Franklin stood at 48 percent as of 11 p.m., at which time the Associated Press had not yet called the race.
Del. Joe McNamara, R-Roanoke County, fended off a challenge from Democrat Misty Dawn Vickers, with 60 percent of the vote in a House of Delegates seat that includes Salem, Roanoke County and a few areas of Roanoke City. Vickers took 40 percent.
Del. Sam Rasoul, D-Roanoke, ran unopposed in the House of Delegates seat that includes most of Roanoke City, taking 92 percent of the vote.
Del. Chris Head, R-Botetourt, bested Democrat Jade Harris in a state Senate race to represent a region that includes Botetourt County and part of Roanoke County, stretching up to Waynesboro. Head took 68 percent of the vote to Harris's 32 percent.
In Roanoke City, the only other race on the ballot was for Soil and Water Conservation Director for the Blue Ridge region. Incumbents Sarah Baumgardner and Freeda Cathcart faced no challengers and were reelected.
But Cathcart's role in a neighborhood association drama appears to have done her no electoral favors — while Baumgardner garnered 12,978 votes, Cathcart only earned 10,198, according to preliminary election results.
Roanoke gun violence panelist resigns
A member of Roanoke's Gun Violence Prevention Commission has resigned over what she described as "overt verbal attacks" and "unfair, unjust and discriminatory" treatment from City Council.
Nicole Ross on Oct. 17 became the first citizen on the nine-person board to resign since Council codified the panel two years ago. Ross had also served on the panel's previous iteration, the Task Force to Reduce Gun Violence, since its inception in 2019.
Council accepted her resignation this week.
Some Council members have scrutinized the commission, including its makeup, over the last year — particularly as Roanoke experiences a record-level number of homicides. Much of the discord emerged because of the panel's grant funding recommendations. A city audit this summer found flaws in how the city tracked spending on violence-reduction programs.
Ross said she was proud to be among the first volunteers to serve on the body tasked with researching the city's gun violence problem and proposing solutions.
"However, due to the overt verbal attacks toward the Commission and the blatant response from the Mayor and City Council members to hold the Gun Violence Prevention Commission to a different standard than other Commissions operated under their guidance is unfair, unjust and discriminatory," Ross wrote in an Oct. 17 letter to the city clerk, a copy of which The Rambler obtained. "If I can't trust the governing body that is supposed to be in support of our efforts and the city to be equitable, I cannot in good faith continue to serve on the Commission."
Ross, whose term is up for renewal in March, did not immediately reply to an email Tuesday.
Last month, City Council requested another joint meeting with the commission in part to discuss who serves on the board. Mayor Sherman Lea has expressed a desire to see more members with law enforcement backgrounds.
Homeless outreach group plans motel conversion
A homeless outreach group has announced plans to convert a former Roanoke County motel into housing.
The Least of These Ministry said last week that it had executed a lease agreement for property that used to be Apple Valley Motel at 5063 Franklin Rd.
The nonprofit said the facility, to be called Suites by TLOT will host about 30 people in 19 individual suites who must pay an affordable rate aligning with their income.
"After exploring many possibilities, we have created an opportunity to offer safe and affordable housing to the unsheltered population," Dawn Sandoval, The Least of These Ministry's executive director, said in a press release. "With support from this community, we plan to launch Suites by TLOT in January 2024."
Sandoval said the nonprofit aims to raise $100,000 to finance the startup and operational costs for the program. It wasn't immediately clear how much has already been raised or what were the terms of the lease. Sandoval did not respond to messages this week.
Property records show the 1959 motel was purchased in March by RYT LLC for $540,000.
The ministry said it also plans to offer a shuttle service to downtown Roanoke three days per week from the motel, which is situated across from a Walmart on a busy road.
The Least of These runs a building in downtown Roanoke with showers and food available to people without homes as well as a warming bus, among other services.
Support local, independent journalism and don't miss a single story!
Become a member