Roanoke Must Take Swift Action To Avoid Worsening Climate Change, City Plan Urges
The climate action plan says the community must cut greenhouse gas emissions in half by 2032.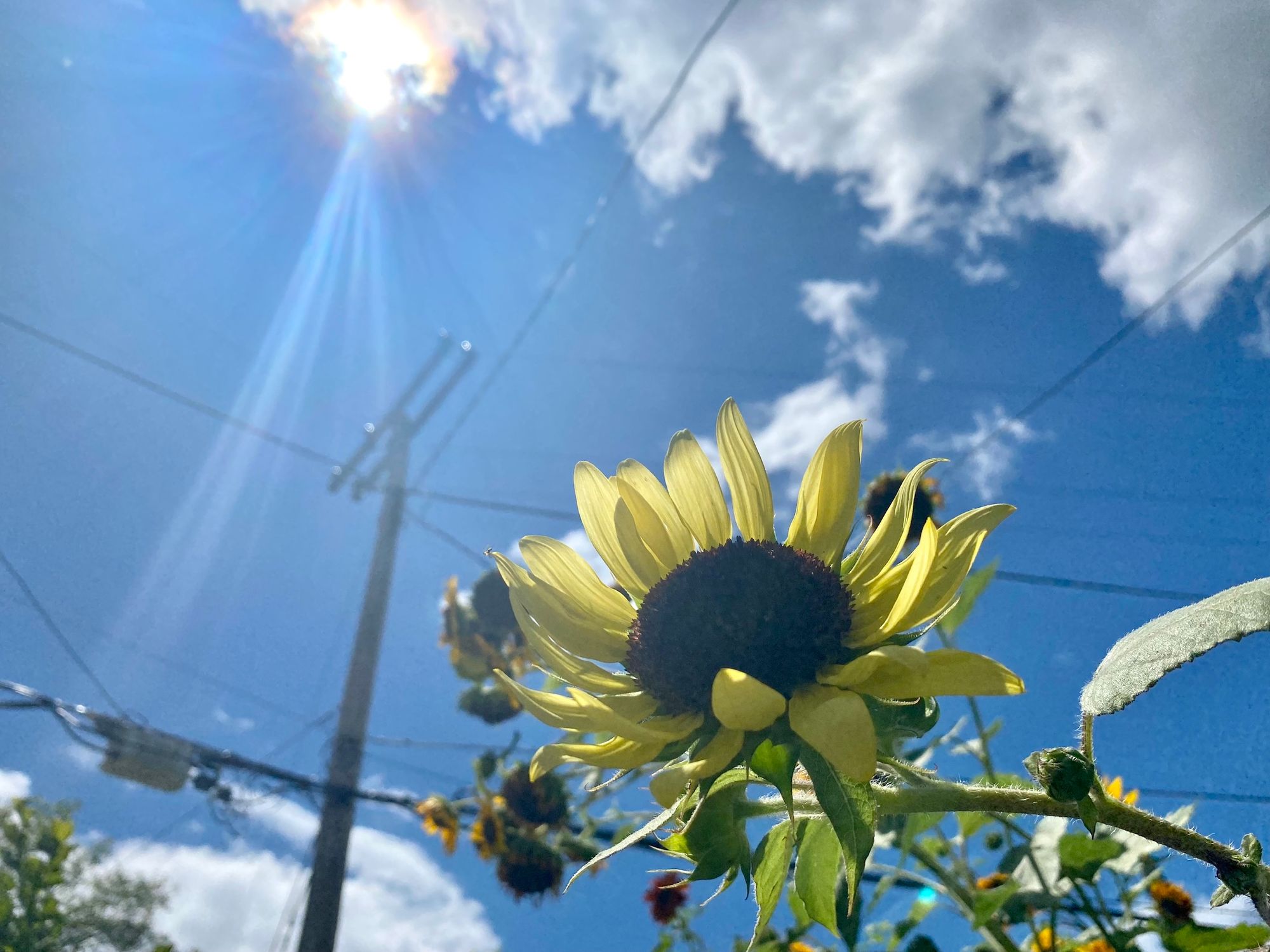 Roanoke residents need to take quick action — installing solar panels, converting to electric vehicles and reducing plastic use — if the city wants to stave off the worst devastation from climate change, according to a city report.
A draft of Roanoke's Climate Action Plan outlines dozens of steps that residents, businesses and the government can take in order to cut the community's greenhouse gas emissions in half within the next decade.
That goal — along with a benchmark to bring carbon emissions down to net zero by 2050 — must be met to keep global warming below 2 degrees Celsius compared to pre-industrial levels, according to climate scientists.
"Human well-being is at stake," Leigh Anne Weitzenfeld, the city's sustainability coordinator, said. "It's not the polar bear that is going to starve to death because the icebergs are not going to be there. … It is the people that you sit around with at the Thanksgiving and Christmas table that are going to be affected at the end."
Increased burning of fossil fuels is bringing the Earth's atmosphere to a tipping point. Scientists have already linked warming to more intense drought, storms and wildfires, sea-level rise and ecological changes that imperil human health, animal life and the global food supply.
"This is not a plan for the shelf," the draft plan states. "We must take ownership of the work that must be done to avoid climate disaster late this century. We can't wait until climate change gets really bad; it will be too late."
Roanoke's latest climate plan is approaching four years overdue — in part because of the pandemic and city staff turnover. Weitzenfeld said she hopes to bring a final version of the 103-page draft plan before City Council in August for adoption.
"We're at a different point where we have to act quickly and kind of front load our actions, which is why it's such a big commitment by 2030," Weitzenfeld said.
While Roanoke has met its previous goals to reduce greenhouse gas emissions, those modest achievements pale in comparison to the aggressive action needed, according to those involved in the plan.
"The City of Roanoke and its citizens have made good progress on emission reductions since the early 2000's," the draft plan states. "The reality is, while we've begun mitigation measures to lessen greenhouse gas emissions from burning fossil fuels, we have not reached the scale of investment and effort needed to avoid significant damages to human health, the environment that supports our well-being, and the economy."
A critical tool to meeting the emission reduction goals will be millions of dollars in federal aid from the Inflation Reduction Act that can help people transition to renewable energy sources, the plan notes.
Depending on income level, residents can get steep discounts on the costs for new heat pumps, solar panels, electric vehicles, water heaters, electric stoves and home weatherization projects.
City officials expect more guidance early next year on exactly how much federal money will be available. But the plan estimates nearly 55 percent of city residents will be eligible for 100 percent of the costs for new appliances.
Much of that financial aid expires in 2032, which is why Weitzenfeld targeted the community's 50-percent reduction in carbon emissions to that year. The city government, which makes up only 2 percent of overall emissions, aims to make that reduction by 2030.
"These are really stretch goals," said Sean McGinnis, director of Virginia Tech's Green Engineering Program, who helps calculate the city's annual carbon emissions. "If we don't really double our efforts, or more, we're going to have a hard time to hit these goals."
The draft climate action plan emphasizes how human health, social equity and the regional economy will all be harmed by the effects of climate change.
"Obviously, there's a small group of people that are going to do things just for the sake of the environment," McGinnis said. "But I think there's a bigger group of people that if you give them another reason and tell them this also helps the environment, then you have a bigger chance of getting a larger group of people doing something."
More than anything, he said, it's important to build awareness.
"Everybody thinks something small they do — turning their thermostat back, taking the bus one day a week — I think people tend to think that these small things don't add up," McGinnis said, "but when you add them up across a large population, they really do make a difference."
As part of that educational component, Weitzenfeld says she hopes the city will hold workshops at libraries in the near future about the Inflation Reduction Act funding.
The sustainability office is also undergoing a rebranding — from what Weitzenfeld described as a 1990s "clean and green" brand to the more urgent-sounding Sustainability and Climate Resiliency Division. The three-person team is also in the process of moving from beneath Roanoke's General Services department — which oversees facilities, fleet vehicles and solid waste — to under the Planning, Building and Development department.
That move could spur new policies on Roanoke's walkability and better integrate the climate action plan with the city's comprehensive plan, according to Weitzenfeld.
McGinnis said increasing staff in Wietzenfeld's office is one investment that city leaders could take within the next year. He acknowledged it will take more time to convert the city's fleet to electric vehicles and install solar energy systems.
The draft climate action plan notes the city owns 652 vehicles; 15 of those are electric and 10 are hybrids. And of 44 city-owned buildings, not one has solar panels, according to Weitzenfeld. She said she hopes the city will soon be able to put out requests for proposals for solar on new roofs and will look at potentially installing solar on a new Eureka Park Recreation Center.
"We're a really small department, and so I think that that's where the community is going to come in," Weitzenfeld said. "We need all hands on deck to solve this. It's not something that even the city can solve by itself; it has to be a community-based effort."
Support local, independent journalism and don't miss a single story!
Become a member