Roanoke's Public Housing Authority Plans First New Major Development in Decades
The city's housing authority hopes to construct an initial 86-unit complex in Northwest Roanoke.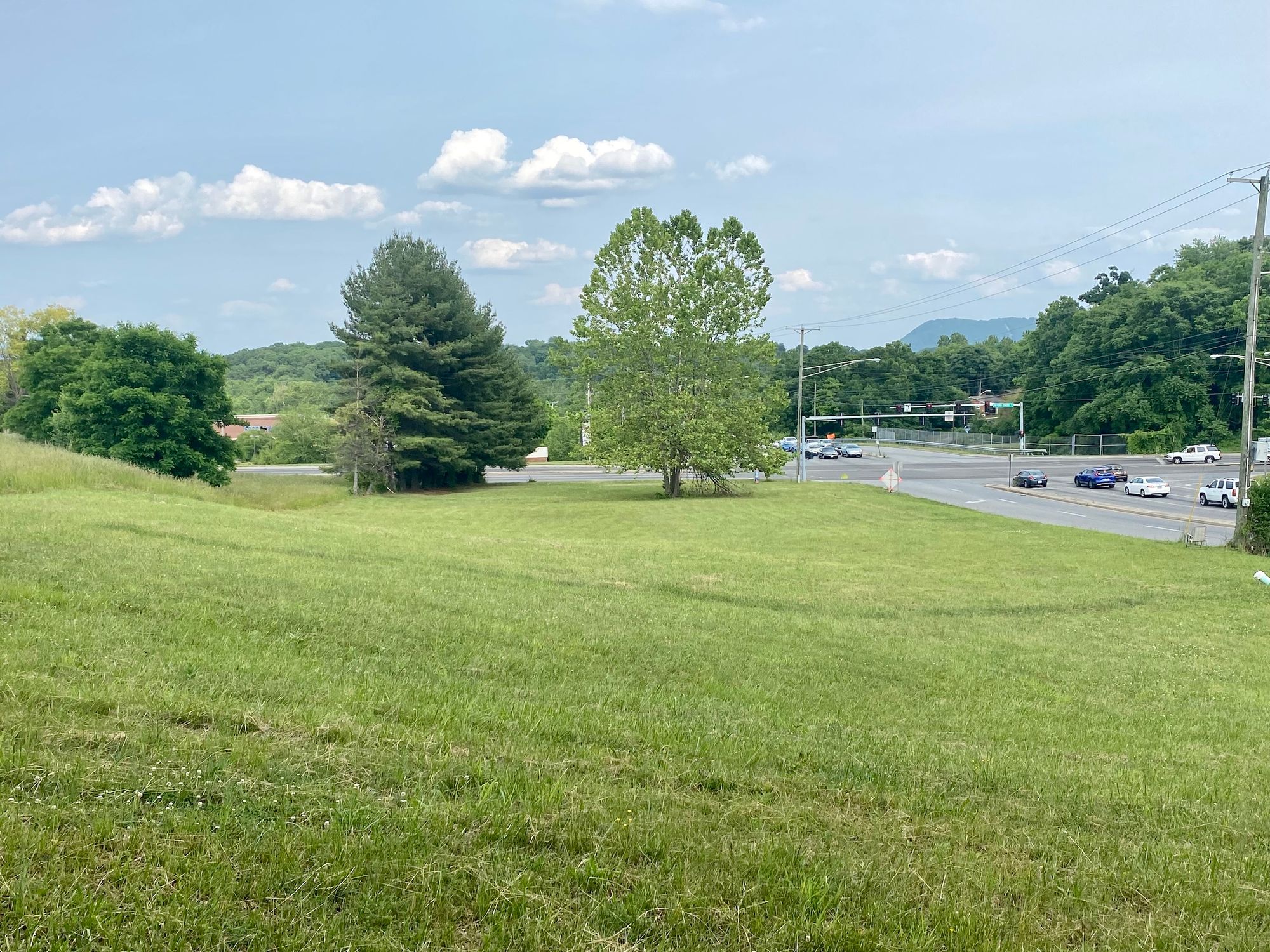 Public housing's renaissance has reached Roanoke.
The city's housing authority hopes to construct an initial 86-unit complex in Northwest Roanoke, in what would be the agency's first large-scale development in decades.
Commissioners of the Roanoke Redevelopment and Housing Authority agreed Monday to buy a roughly 12-acre property at the northwest corner of Shenandoah Avenue and Peters Creek Road for the proposed development.
The vacant site owned by Virginia Housing, a state agency, was formerly home to the Ashton Hill apartments, known as the Spanish Trace apartments before that. It lies across from a Food Lion near the city's border with Salem.
If the plan comes to fruition, it would mark the authority's first large-scale development since its revitalization and rebranding of the Lincoln Terrace project as The Villages at Lincoln two decades ago. And it would be the first major public housing project in Roanoke not to replace a predecessor since the 1970s.
"For us, this is a big deal," David Bustamante, the authority's executive director, said. "We're doing everything that we can to try to deal with this housing crisis. And we understand that 86 units might not seem like a lot, but it's going to cost us a lot, and it's going to add 86 more people, give them the opportunity to find a place to live."
Virginia Housing has agreed to sell the property to the housing authority for $750,000, Bustamante told commissioners.
Kyla Goldsmith-Ray, a spokesperson for Virginia Housing, said the agency was pleased to sell the land to Roanoke's housing authority because it supports Virginia Housing's mission "to revitalize public housing and increase Virginia's overall inventory of affordable rental units."
"This is great, and this is very exciting," Commissioner Kaeyln Spickler said. "So great job to the staff who were able to get this. And hopefully we can get it approved and get started."
The new development is a form of "repositioning," a transition from the traditional public housing model to one funded by the U.S. Department of Housing and Urban Development's Section 8 housing voucher programs. That model allows authorities to construct new subsidized housing more easily.
"The board was very adamant that, yes, repositioning would have been good, but it would have been … replacement of a unit to make the unit more modern, or to make the unit have more amenities," Bustamante said. "But what they wanted me to do was to figure out a way to add more units to our portfolio."
Authorities are limited in how many public housing units they can operate. Eventually, the new project will convert from public housing to Section 8, operated by private landlords. In theory, the program allows public housing authorities to build new affordable housing without exceeding the number of units that HUD pays them to operate.
About one in 20 Roanoke residents lives in public housing, with more living in subsidized housing. Roanoke needs more than 3,500 affordable housing units, according to a recent study.
"There are a few opportunities for properties this size that are vacant and developable," Frederick Gusler, the authority's director of redevelopment and revitalization, told commissioners.
Plans call for 86 units, likely in the form of fourplexes, in the first phase, with the possibility of additional apartments later.
Commissioner Drew Kepley questioned why the authority couldn't build more. The previous apartment complex on the site had 216 units across 18 buildings, according to newspaper archives.
"Our biggest problem is not enough housing," Kepley said. "We've got a site that I think had 200 units on it before. And we're going to build a housing type that isn't as dense as could be built on the site."
Housing authority officials said HUD limits how much public housing funds can cover new development. Bustamante said after the meeting that he anticipated the authority will have to spend more than $20 million on the new development.
Trends in public housing development also shy away from high-density projects.
"I really don't want to have that much density," Bustamante said of the new site. "Because it would sort of be similar to what we have here, Lansdowne [Park], which creates a lot of unnecessary crime, too many low-income housing people living together. It's not a good recipe for self-sufficiency and moving forward and finding jobs and doing all these kinds of things."
Apartments first rose on the property at Peters Creek and Shenandoah in 1969. A 1976 arson committed by a rescue squad volunteer killed a mother and two toddlers and destroyed one building.
The complex changed hands multiple times before the owner defaulted in 2006. Virginia Housing, then called the Virginia Housing Development Authority, bought the property that year for nearly $6 million and tore down the apartments five years later after facing a lack of demand for the low-rent units.
Support local, independent journalism and don't miss a single story!
Become a member