You Don't Have To Pay For Lunch at Roanoke's Ursula's Café, And Its Owners Are OK With That
The eatery and arts venue that opened in downtown Roanoke last week brings what may be the first donate-what-you-can cafe to the city.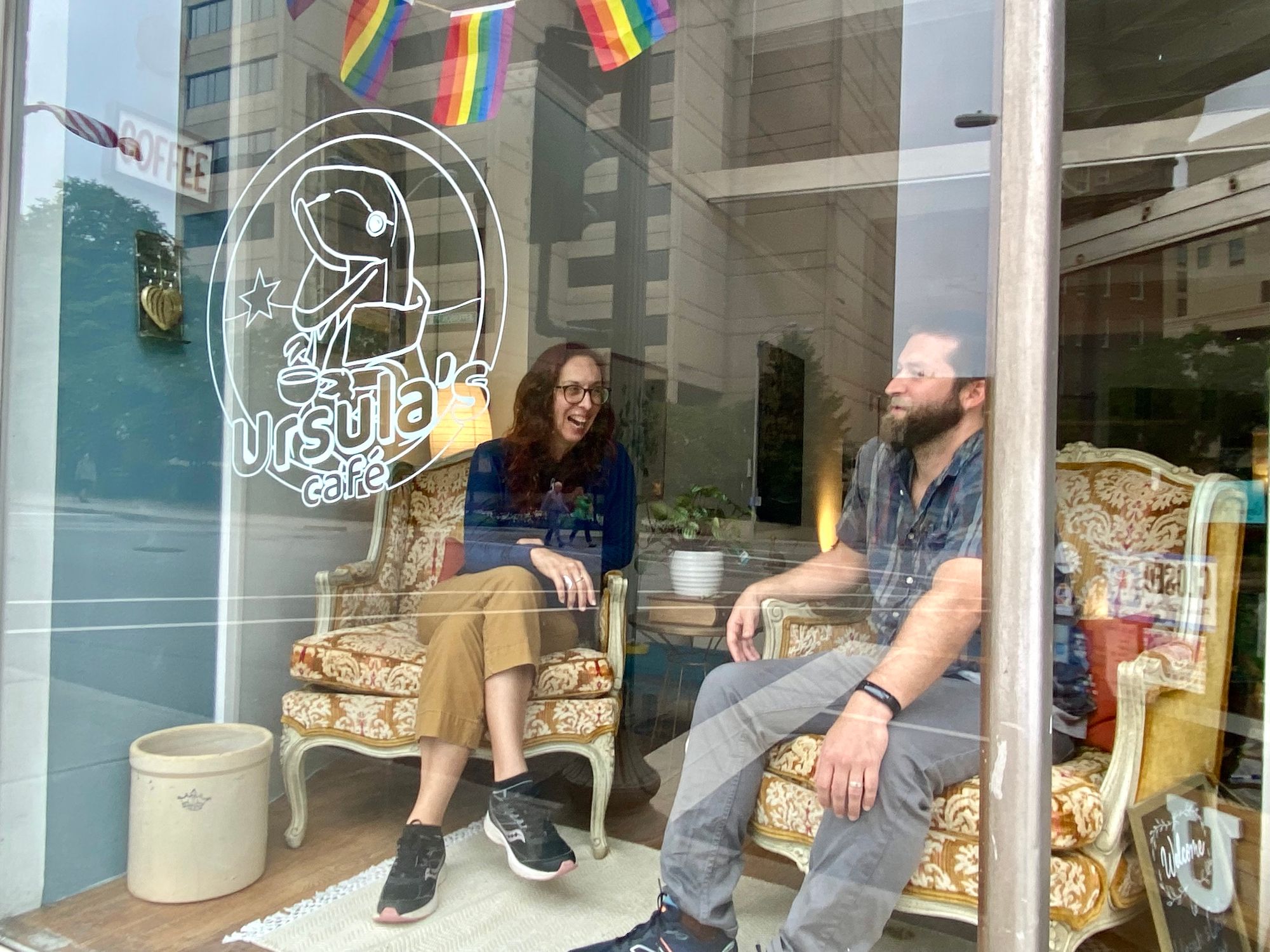 They say there's no such thing as a free lunch.
Ursula's Café begs to differ.
The eatery and arts venue that opened in downtown Roanoke last week brings what may be the first donate-what-you-can concept to the city. The model allows for some customers to grab a free meal while others can pay a suggested donation or more to help cover costs.
"There's a really negative point of view about people who don't have houses or are hungry or have the audacity to be poor," said Ami Trowell, one of the founders and co-presidents of the nonprofit cafe. "Right now, we're just really focused on trying to make food and serve it. But I think the other piece of that is really helping … people build relationships with people that maybe they wouldn't otherwise know, and know them in a way that's helpful for understanding each other."
Ursula's, which is located on Jefferson Street off Elm Avenue, opens at a time of pronounced homelessness in the Roanoke Valley. While overall counts of homelessness in the region have fallen in the last decade, more people are taking shelter outdoors, according to government agencies.
Complaints from local businesses about homelessness led Roanoke City Council last fall to ban people from sleeping on downtown sidewalks.
In speaking against that ordinance at a public hearing, Trowell, 50, was in the minority of downtown business owners.
"I think having just had that ordinance — of this idea of just moving people out of sight — if that's your solution to homelessness, then, yeah, we need a space that is going to view that differently," she said.
The Roanoke Rescue Mission, which provides shelter for people without homes as well as a kitchen that serves free meals, praised Ursula's mission.
"The addition of Ursula's Café is a welcome sight in our community," Kevin Berry, a spokesman for the Rescue Mission, said. "The alleviation of poverty and homelessness will really take the efforts of the whole city, and we're glad to see that there's another resource for those who are hurting in our region."
Trowell runs the business with husband and co-president Jordan Fallon, whom she credits as the cafe's main cook. The couple uses a community kitchen run by the nonprofit Local Environmental Agricultural Project (LEAP) to prepare their soups.
Currently open Thursday through Sunday, Ursula's plans to offer a vegan chili, a second soup option, salad and baked goods. They hope to expand their lunch lineup to include sandwiches.
The "Big U Combo," which includes soup, a side — salad or popcorn — and a drink, comes with a suggested donation of $8. Coffee is sourced from local shop Roasters Next Door and is offered at a suggested $2.
A local farmer and baker have also already contributed to the cafe. Cameron Terry, who runs a Northwest Roanoke farm, stopped by with corn and carrots for a soup and Cheryl Mosley, an executive at United Way of Roanoke Valley, provides Ursula's with baked goods.
The idea for Ursula's emerged around the onset of the coronavirus pandemic.
Trowell had been running a nearby theater focused on people whose voices were underrepresented in the arts scene. She admitted she wasn't putting in the energy needed to make the theater a success, and the couple began exploring what other ways they could serve the community.
While researching the possibility of opening a soup kitchen, Trowell and Fallon discovered One World Everybody Eats, a nonprofit that supports nearly 50 independent cafes that have adopted a form of the pay-what-you-can model. Open Door Cafe in Wytheville is one of those.
While not a part of the One World network, Southpaw Cafe and Community Space in Blacksburg operates in a similar way.
Eventually, Trowell and Fallon settled on a donate-what-you-can model, which unlike the connotation with "pay" doesn't require customers or the businesses to pay sales tax. Patrons can also donate their time by working a shift at the cafe.
Katie Stueckle met Trowell at Hollins University, where Stueckle was an undergraduate and Trowell in a graduate-level playwriting program. Stueckle jumped at the chance to get involved in Ursula's and now serves as the nonprofit's vice president.
"It really caught my attention as someone who spends a lot of time downtown, like the idea of everybody being able to eat and to eat with dignity and be able to have healthy delicious food without worrying about how much it costs," Stueckle, 24, said. "I just think it's such an important thing to have for everybody, in such a good location for it, too."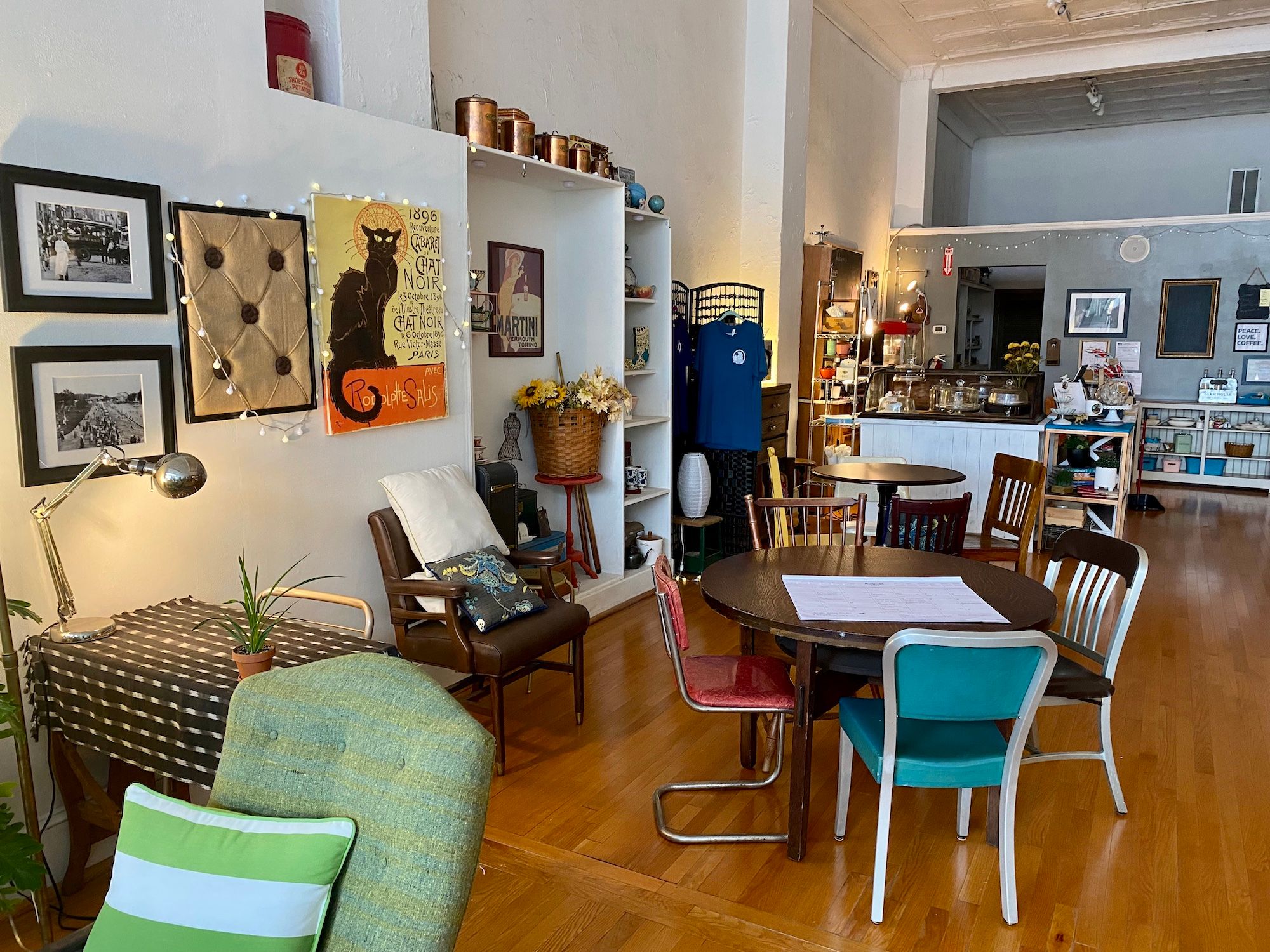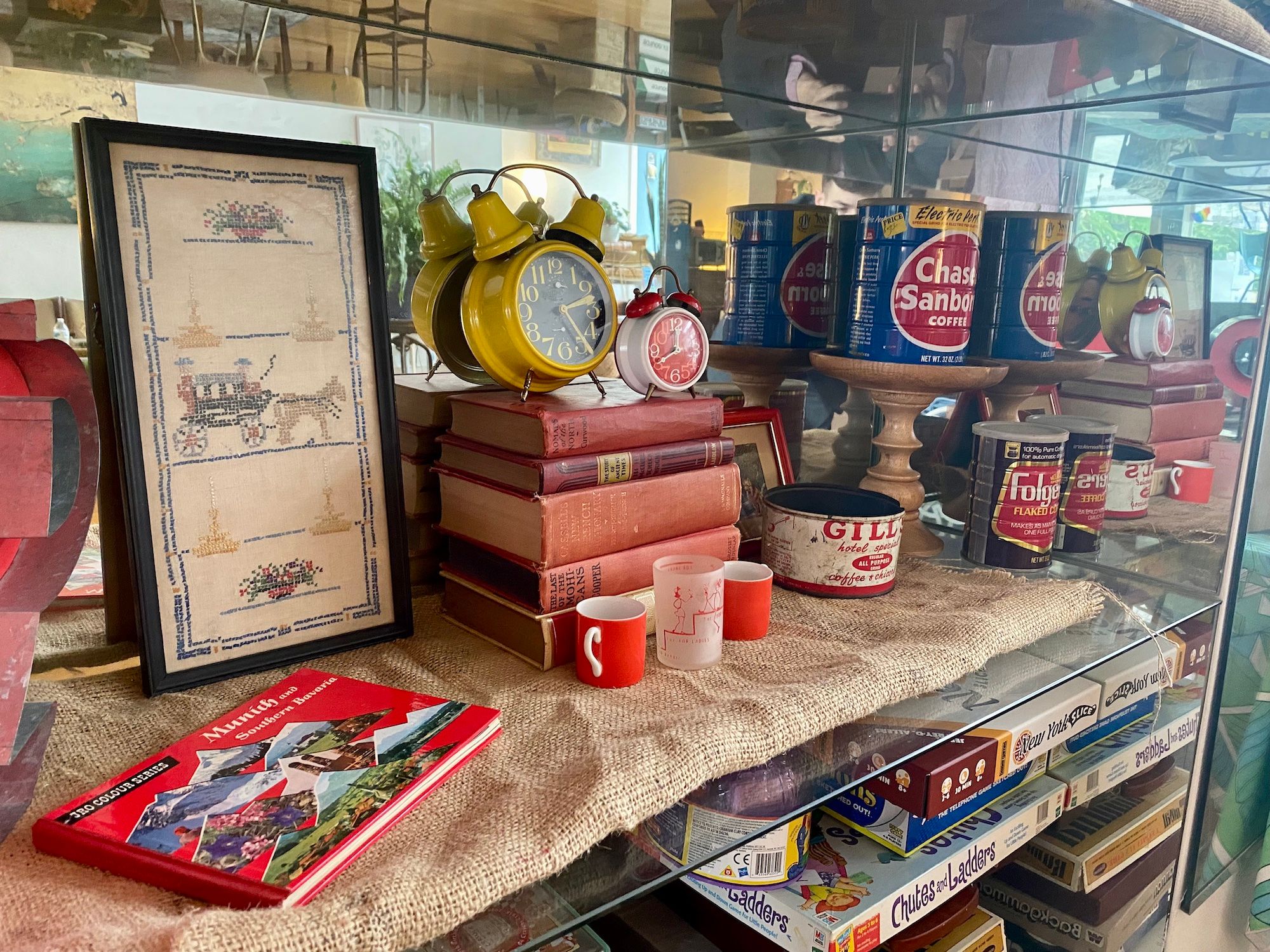 In addition to its culinary mission, Ursula's aims to serve as a community arts hub.
Soul Sessions, an open mic and music show, is moving its performances to Ursula's this week, beginning with a show tonight (Wednesday, Aug. 17). War on Books, a mobile bookstore pop-up, is planning a monthly literary salon at the cafe, Trowell said. And she envisions acoustic music and improv comedy from Big Lick Conspiracy — where she's performed for more than a decade — will find a home at Ursula's as well.
The space will be open during the evenings based on the event. And in keeping with its donate-what-you-can mission, there won't be cover charges.
Ursula herself may even make an appearance at an open mic night.
The cafe is named for a stuffed Tyrannosaurus Rex that Fallon bought for Trowell early in their relationship. Since then, she has developed her own wardrobe and caring, blunt personality.
The dinosaur's namesake cafe has been a long time coming, Trowell and Fallon admit. The storefront — which has housed a bookstore, a bakery, a hair salon and a dress shop — has sat vacant for two years as the couple raised funds for needed renovations.
They described the need for a handicap accessible bathroom as a major hurdle in opening.
Trowell joked that one of the reasons to open a brick-and-mortar cafe was so the couple would have a place to store their furniture. Ursula's is decked out in an eclectic mix of signs, tchotchkes, mid-century modern chairs, cozy armchairs and theater seats.
Stueckle hopes people hang out at Ursula's and take advantage of its board games and books.
"I kind of hope that I know everybody who walks in by name, and if I don't know them by name, I'll know them the next time they come in," she said. "That's my dream."
Ursula's Café is located at 511 Jefferson St. SW and is open roughly from 11 a.m. to 2:30 p.m. Thursday through Saturday and Sunday from 11 a.m. to 1 p.m.
Support local, independent journalism and don't miss a single story!
Become a member