Amid Construction Projects, Roanoke City Realizes Crossing Railroad Tracks Will Cost It
The city intends to pay to cross railroad tracks on which rail enthusiasts hope to run a tourist-attracting excursion train.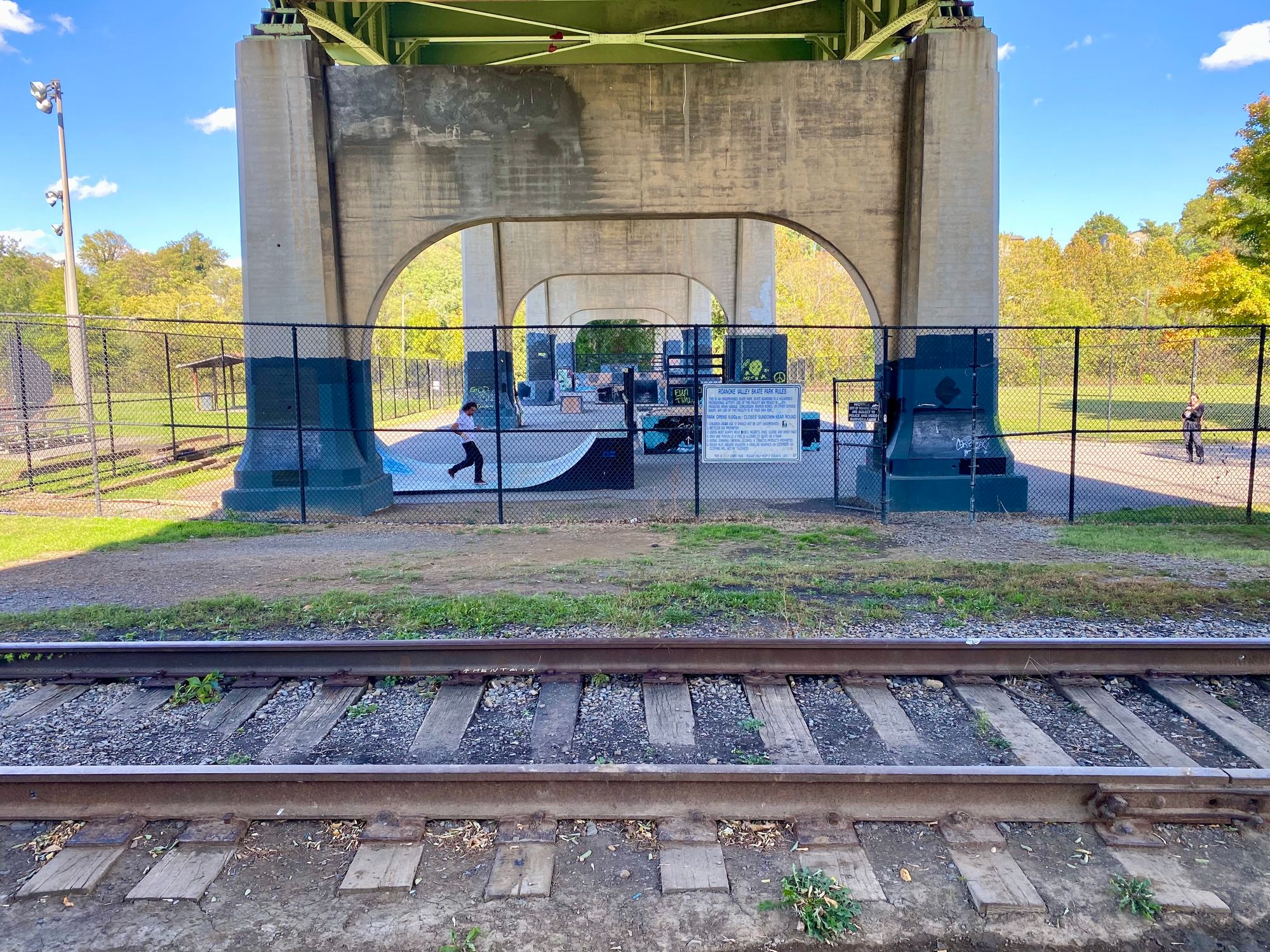 Roanoke City intends to pay $150,000 for the right to cross over privately-owned railroad tracks on which rail enthusiasts hope to run a tourist-attracting excursion train.
Civic boosters affiliated with the Virginia Museum of Transportation have long sought to start a small passenger train that would run on tracks between a spot near Towers Shopping Center and the Norwich neighborhood.
Bev Fitzpatrick, a former museum executive, said the city needs his group's legal blessing to pass over the railroad tracks.
Two projects, in particular, are part of the negotiations: In the coming months, the city will start to replace the Wasena Bridge, which spans railroad tracks owned by Roanoke Southern LLC, which Fitzpatrick described as an arm of the nonprofit museum.
The city also needs access to the former Richardson Wayland facility, which the city purchased in 2022 to become the new headquarters for the Parks and Recreation Department.
"I don't think they realized when they bought that building just how structured the Roanoke Southern was as an operating railroad, and so, you know, they had to have our 'Okay,'" Fitzpatrick said. "It was a very significant request, a change in venue and they had to have our distinct permission in order to access the property."
Roanoke Southern LLC and the city are finalizing an agreement for a half dozen crossings as well as for "air rights" above the Wasena Bridge, according to a draft of the proposal.
Next week, the city will hold a public hearing about giving a city-owned section of track near Bridge Street to Roanoke Southern as part of the deal.
City Attorney Tim Spencer said Tuesday he anticipated City Council will approve the entire matter this month or next month.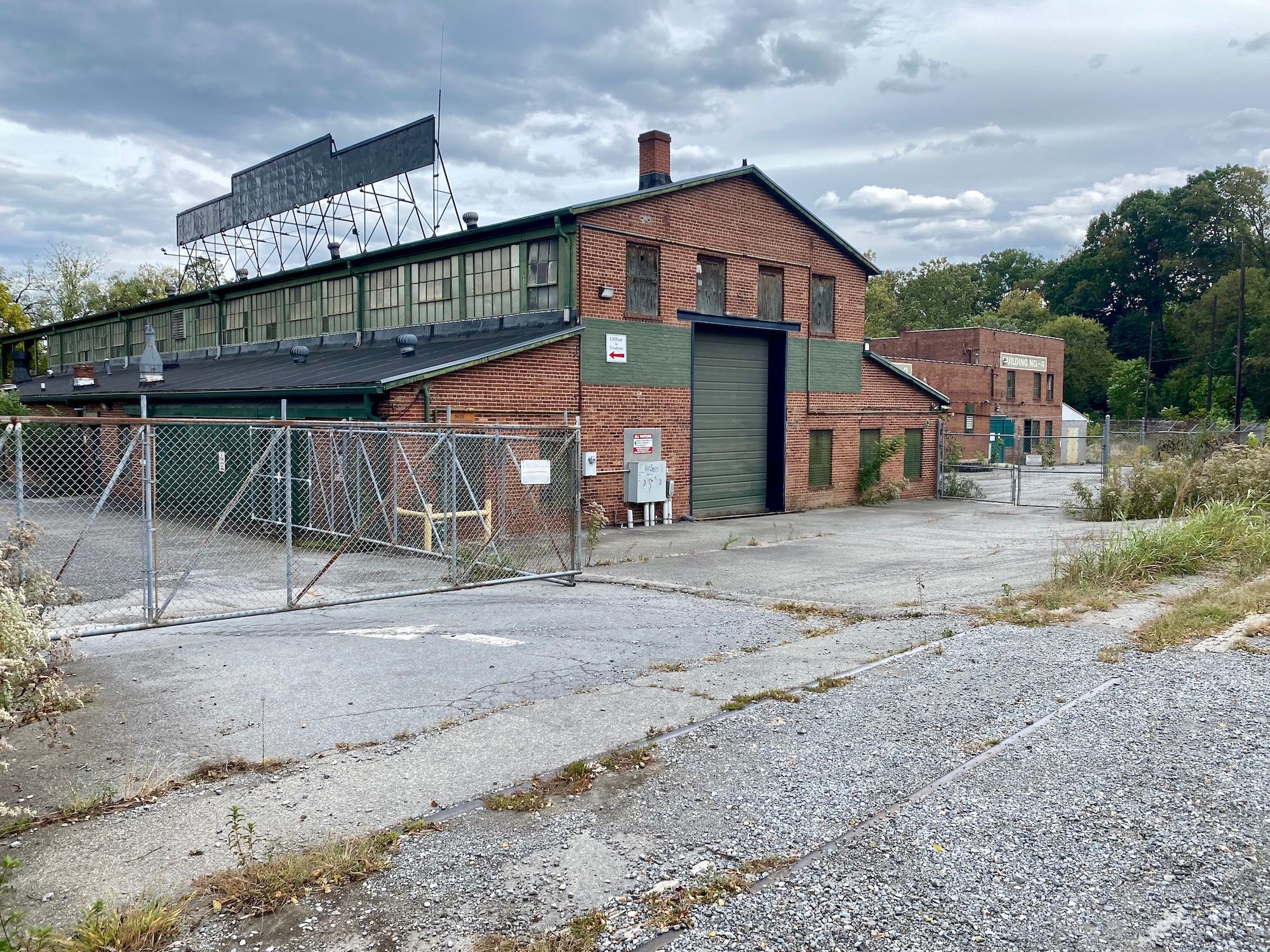 'A picturesque ride'
Running from Franklin Road near the former Ramada Inn to Bridge Street in the Norwich neighborhood, the 2.4-miles of tracks known as the Roanoke Belt Line once hauled freight but have long been unused. Norfolk Southern donated the tracks to Roanoke Southern in 2016.
Federal regulators gave Roanoke Southern approval seven years ago to operate short train trips for passengers. At the time, Fitzpatrick estimated the train could be up in running in 2018.
William Harris, president of the Virginia Museum of Transportation board of directors, said the pandemic and the museum's involvement with the 611 excursion train has slowed those efforts.
"It would be a really neat little ride and a picturesque ride and would offer more opportunities there in Roanoke, for both the museum and the customers to be involved with the trains," Harris said. "But it's going to take a lot of time, a lot of money to get it up to a standard where we can do something with it."
The railroad runs through Wasena Park and parallel to the Roanoke River Greenway — which passes over the tracks at the nascent Parks and Recreation Department facility.
Fitzpatrick estimated restoring the 2.4 miles of tracks will take roughly $500,000. But he also noted that repairing a dilapidated railroad trestle near Towers Shopping Mall alone could cost that much.
Fitzpatrick said the $150,000 that the city has agreed for easement rights will go toward Roanoke Southern's efforts to revive the tracks.
Running a diesel-powered locomotive with a couple train cars requires the tracks to be in a certain condition. But a lighter-weight option could operate without repairs to the trestle, according to Fitzpatrick.
Fitzpatrick said a Pennsylvania-based manufacturer has offered to loan rail cars that two or four people pedal to ride the rails. He estimated those trips could start as early as the spring.
Eventually, Fitzpatrick envisions running a locomotive donated by Appalachian Power that was used to switch coal cars at a Giles County power plant. The locomotive, emblazoned in Hokie colors, is on display in the museum.
"One day we hope to use the HokieBird to run on the Belt Line," Fitzpatrick said.
He said the region loses out on tourist dollars when residents flock south during Christmas to take The Polar Express train ride run by the North Carolina Transportation Museum.
"We'd like for those Roanokers to stay here and to provide something akin to that," Fitzpatrick said. "There's a lot of work that's got to be done before we would want to ever carry a passenger on a train car."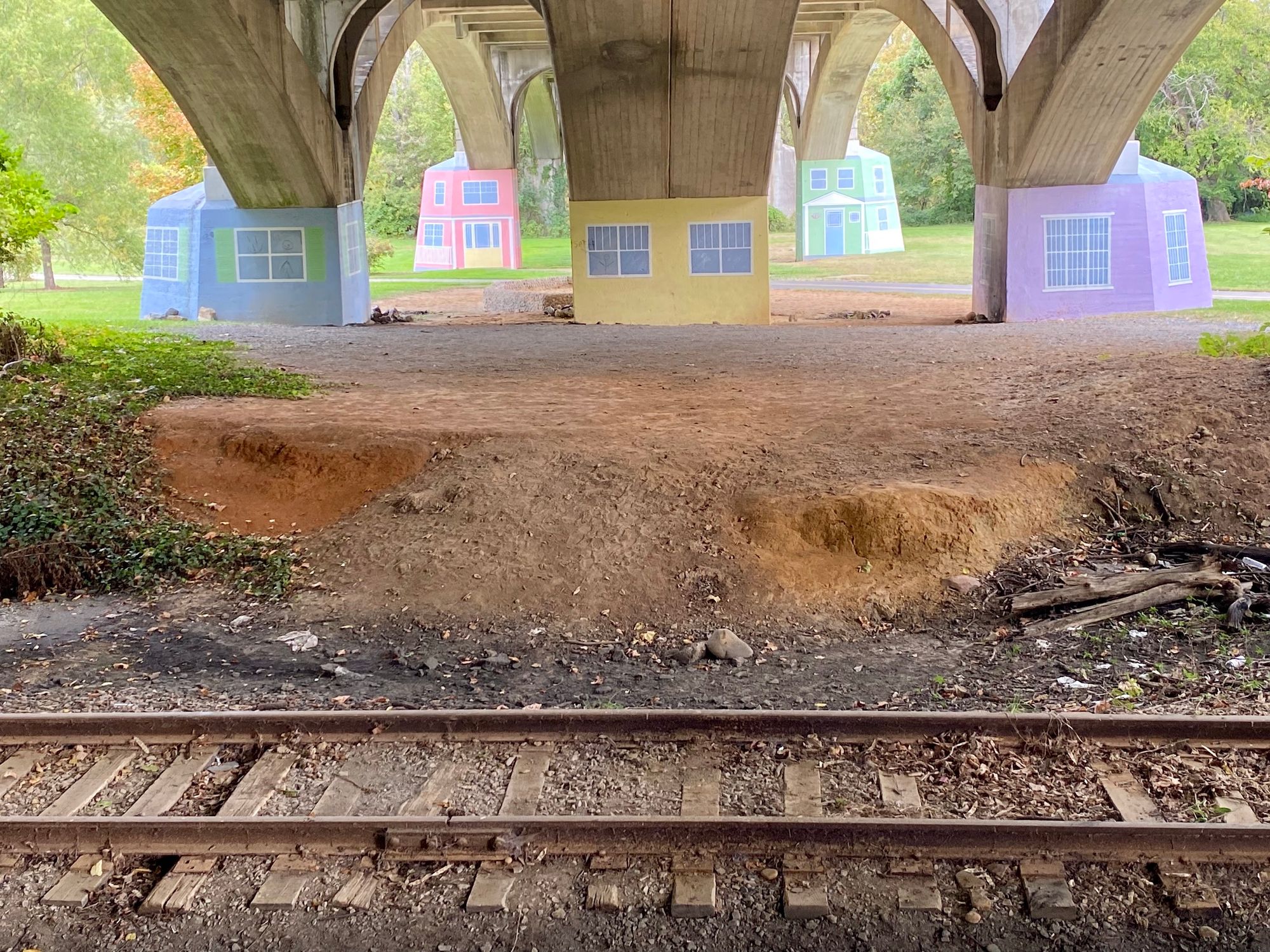 'Possibility of eminent domain'
Attorneys described negotiations between the city and Roanoke Southern as amicable, though Fitzpatrick indicated there may have been fissures along the way.
"At one point, they threatened to do eminent domain," Fitzpatrick said. "We said no, we're not going to play that game. You know, we'll work fairly and find a way through this, and they did. It wasn't a big deal."
Fitzpatrick said using eminent domain would not have been proper, noting the city did not use eminent domain to take a downtown parking lot near the Amtrak station for a new bus station. Instead, the city did a land swap and built the station next to the Virginia Museum of Transportation, causing consternation among some neighbors at the time.
Eugene Elliott, an attorney for Roanoke Southern and a museum board vice president, said the negotiations are friendly and have worked through a number of terms.
"I guess in the back of each party's mind was a possibility of eminent domain, but I don't think the city wanted to go through that procedure and expense if they didn't have to," Elliott said. "The negotiations existed between the city and Roanoke Southern based on their merits."
(Spencer said negotiations have been collaborative and, asked about eminent domain, said, "I won't say it was never discussed, but it wasn't used as a tool to gain any advantage in the negotiations.")
In any event, it has been a less acrimonious battle than one between the city and Walker Machine & Foundry, which also involved railroad tracks and talk of eminent domain. That dispute resolved in 2020, when the parties agreed to a land swap just west of Bridge Street, allowing for the Greenway to reach Salem.
Elliott said the city reached out to Roanoke Southern about a year and a half ago about an easement for the Wasena Bridge. In the course of those conversations, lawyers agree to the additional railroad crossing points.
The city is currently seeking a construction firm for the bridge project, and bids are due next month. The city had been waiting for months on approval from Norfolk Southern, which operates five tracks beneath the bridge.
City plans say construction could take two-and-a-half years and cost more than $30 million.
Meanwhile, city staff are also reviewing construction firm proposal's for the Parks and Recreation Department facility, which will staff 60 administrative and maintenance employees, according to Katie Slusher, the department's planning and development coordinator.
She said the hope is to move into those buildings by the end of 2024.
Support local, independent journalism and don't miss a single story!
Become a member