Late Buses, Driver Shortages Persist As Roanoke School District Eyes New Contract
Hundreds of Roanoke school children still aren't getting to class on time because of Durham School Services staff shortages, district says.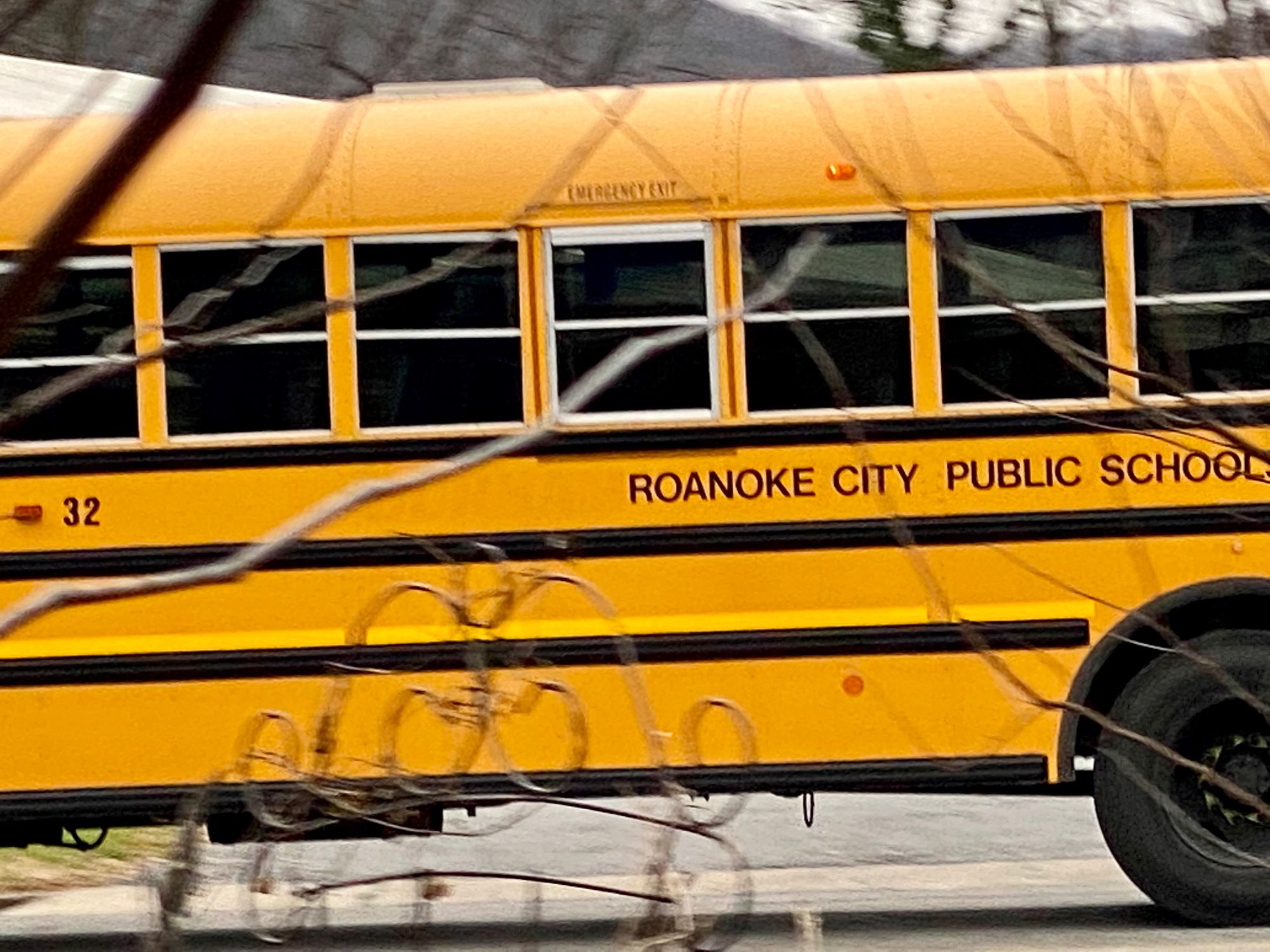 Hundreds of Roanoke City Public School children still aren't getting to classes on time because of late buses caused by staff shortages with contractor Durham School Services.
The issue persists as the district is seeking a new contract with a transportation provider, whether Durham or another company.
Despite improvements the district has made to bus routes, too many drivers are calling out of work, according to Chris Perkins, the district's chief operations officer.
"This has created an equity issue for us," Perkins told the school board Tuesday. "The reason this is an equity issue is because these are the students that have to have the bus to get to school."
This year, the school board staggered school start times because Durham's driver shortages meant it could not staff the number of routes at the same time.
The idea was the district would now have fewer routes at one time, requiring fewer drivers.
Despite the fix, Durham appears to be short staffed again.
"We're averaging 15.3 morning routes and 15.1 afternoon routes that do not have drivers," Perkins said. "This is impeding our ability to know exactly how well we are doing with the reduction in time."
During a week in mid-September, 14 buses were late by at least 15 minutes, according to data presented to the school board. That meant 173 students were late by 15 minutes or more to middle or high school, the data show. Many more were late, but by less than 15 minutes.
Since the start of the year, the district has adjusted 29 routes and has reduced the number of late buses by roughly half, data show.
"There has been marked improvements in buses," Perkins said. "That does not mean we are saying that we're done. We are not done."
Across the district's new four-bell schedule — which staggered start times for elementary, middle and high schools — an average of 1,068 students are less than 15 minutes late each day, according to data that Perkins presented, in a school district of roughly 14,000 students.
Perkins said driver vacancies are due to drivers calling out of work, planned days off and a lack of substitute drivers.
No representative from Durham spoke at Tuesday's school board meeting.
Perkins' presentation noted that the company is working to establish a pool of substitute drivers and that "Durham is implementing a more rigorous system for tracking driver attendance and addressing chronic absenteeism through counseling and support."
Even before Covid, Durham struggled with hiring and retaining drivers, and the post-pandemic economy exacerbated the problem.
Roanoke's school district outsourced bus operations in 2009 amid the Great Recession, and a decade later signed a five-year contract with Durham, a brand of Illinois-based National Express LLC.
Last month, the district released a request for proposals for a new contract that would be adopted in January.
Durham and several other companies have shown interest in the contract, which administrators predict will cost more than $16 million annually by the 2027-2028 school year.
Two weeks ago, the district held a mandatory meeting with companies interested in bidding for the contract.
Durham attended, as did eight other businesses: Beacon Mobility, First Student Inc., Krapf School Bus, North America Central Bus, Ride Source, Student Transportation of America, Via Transportation and Zum, according to district records.
Perkins said Tuesday that five companies have the capacity to provide bus services and one is exploring the possibility of alternative transportation support for the district.
The plan is for contract negotiations to end in December and for the board to vote in January.
"That will give ample time for us to have a transition, if there is a transition, or if we move from outsourcing to self-transportation," Perkins said.
School board members mostly expressed sympathy with Perkins and thanked him for the reduction in late buses so far.
"While there has been some positive improvement, we know that we're not there yet," Perkins said. "I speak to parents every day, apologize to parents every day, for the frustration. I join them in that frustration."
Support local, independent journalism and don't miss a single story!
Become a member