New Study Seeks To Estimate Tree Canopy Coverage Across Roanoke Valley
A new study from the regional commission will guide local governments in the Roanoke Valley on how to improve the tree canopy.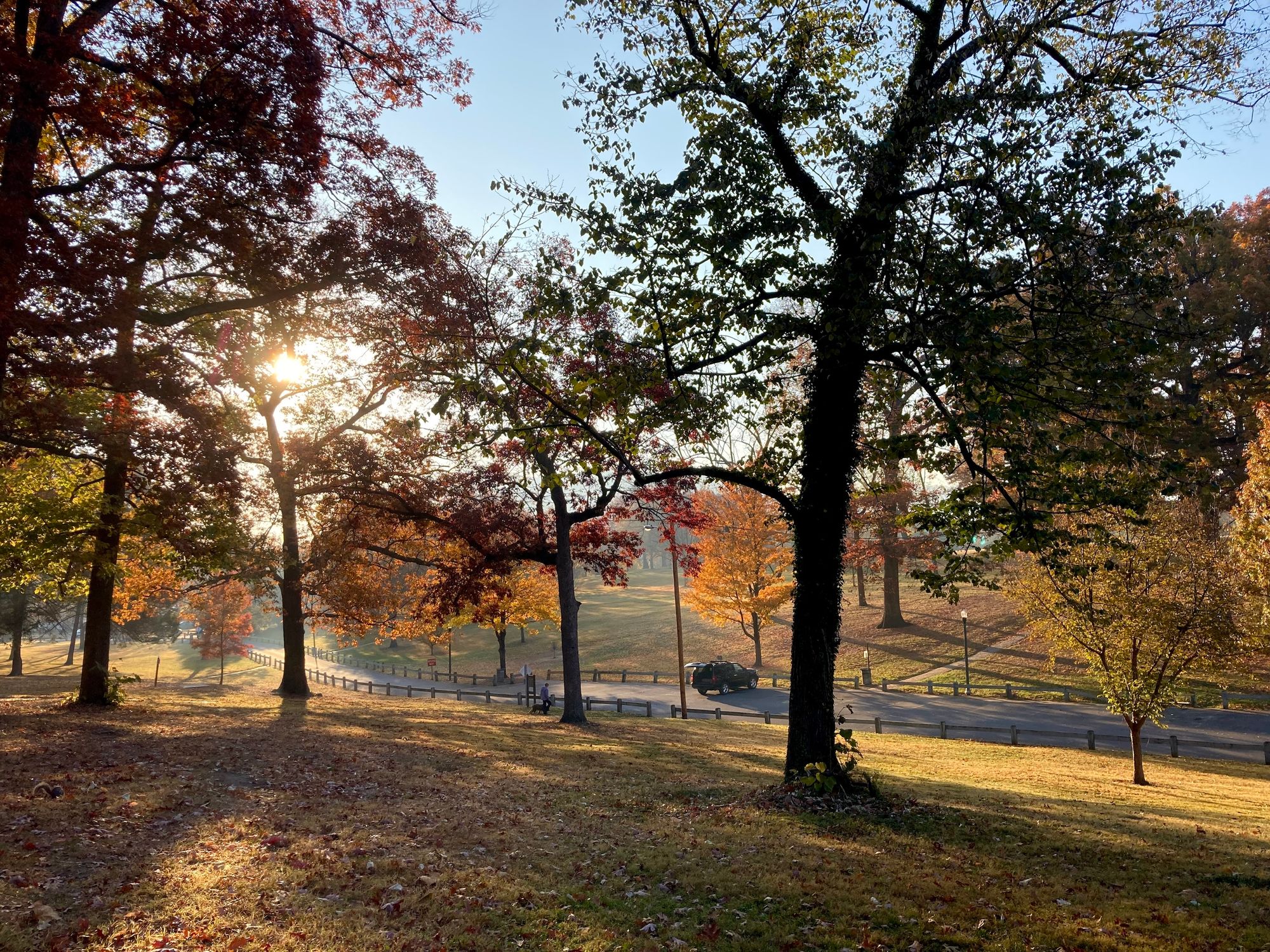 Nobody can say for sure how much tree canopy covers the Roanoke Valley.
Robust canopy coverage can be one of a community's best ways to fight extreme heat — the most deadly weather-related hazard — which climate change is exacerbating.
Now a study underway from the Roanoke Valley-Alleghany Regional Commission seeks to calculate the area's urban tree canopy for the first time since 2010.
The analysis will estimate tree canopies for Roanoke City, Roanoke County, Salem and Vinton, down to a neighborhood level, according to Amanda McGee, a senior planner for the commission.
"In studies, neighborhoods with higher tree canopy tend to be healthier neighborhoods, socially and economically, as well," McGee said. "So we'll use this data in the long term to identify places where we could plant more trees to benefit different neighborhoods and to benefit the region as a whole on some of these big environmental issues."
The commission — made up of elected officials and citizens appointed by local governments — expects to have the final study complete by March.
Trees help combat the urban heat island effect — in which asphalt-heavy parts of cities experience greater temperatures, according to McGee.
An urban heat map conducted in Roanoke City found that parts of the Belmont, Williamson Road and Gainsboro neighborhoods were most vulnerable to extreme heat.
McGee also said trees help control flooding by slowing down the accumulation of rainwater, improve air quality and increase property values.
Funding for the study comes from the Virginia Department of Forestry, and the commission has agreed to pay PlanIT Geo, a Colorado-based company, no more than $40,226 for the work.
Most national forestry organizations recommend that, for parts of the eastern U.S., tree canopy coverage should be at least 40 percent.
In the 2010 study, 48 percent of Roanoke City was covered by trees, compared to 69 of Roanoke County, 40 percent of Salem and 38 percent in Vinton.
While a 2019 analysis in Roanoke estimated the city's tree canopy coverage at 26 percent, that report used a different methodology.
McGee noted that technology has changed so much in the last decade that it will be difficult to do an apples-to-apples comparison between the new report and the 2010 study.
PlanIT Geo will use geographic and satellite data for its analysis. Advances in artificial intelligence will help more accurately determine a locality's canopy coverage, for instance, by identifying whether a group of pixels is a tree or not.
Data down to a Census Block Group — which generally include 600 to 3,000 people — can help inform local leaders where they need to focus their tree-planting efforts, McGee said.
She noted that several Census tracts in Roanoke and Salem — impoverished or adversely affected by pollution — could also qualify for certain climate-related federal funding, such as for community tree planting.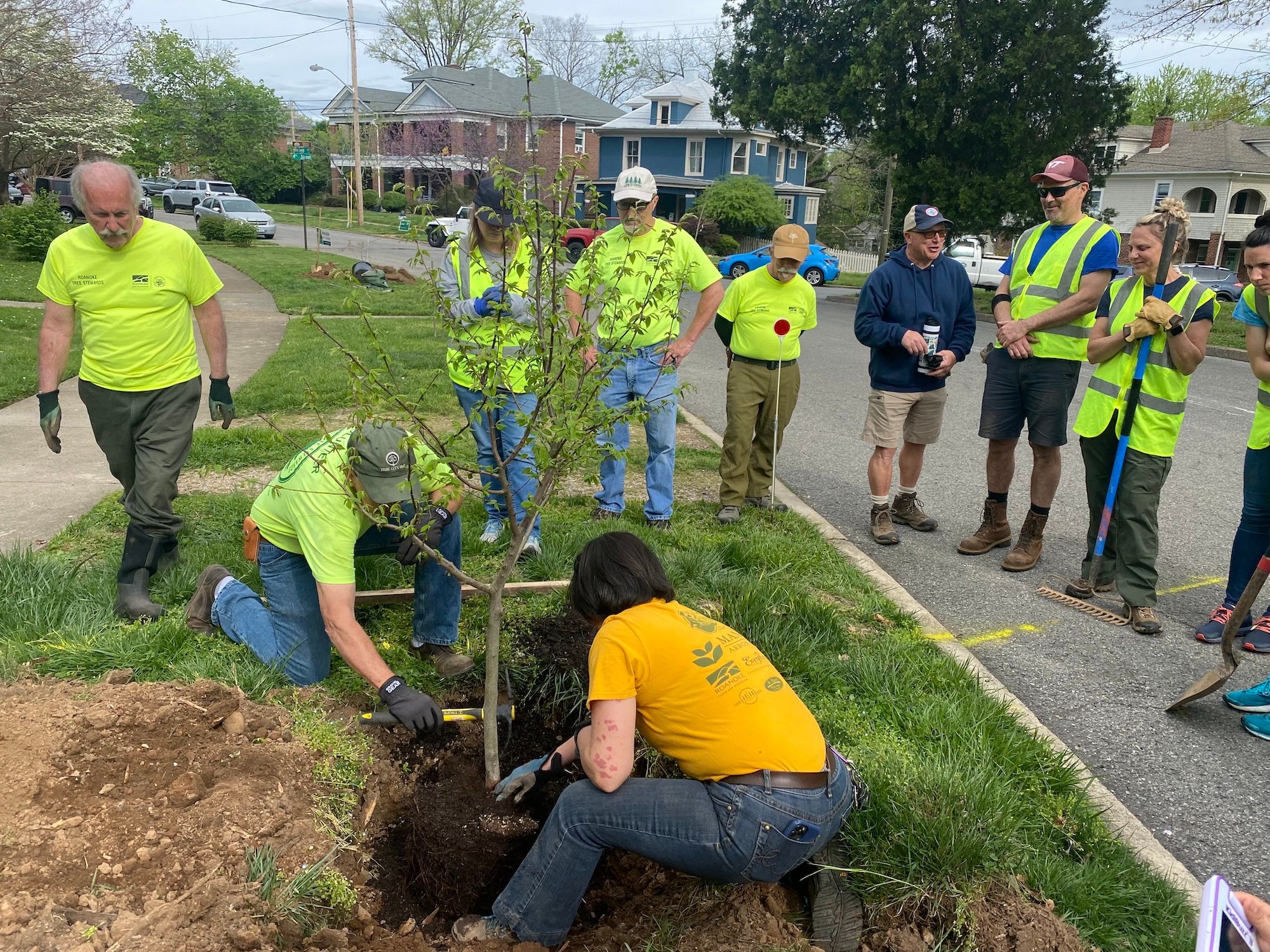 "I think to get a clearer picture of overall canopy coverage helps in our planning," Jeff Ceaser, the city horticulturist for Salem, said. "That's not only to do with trees. I mean, that has to do with land use, community development, stormwater, heat sink data, you know, the urban heat island effect, and heat effects with, you know, rising temperatures throughout the globe. So I think all of these things are very important just to get some concrete data on what we have and where we want to go as a city."
Simply the age of trees, planted a hundred years ago, as well as disease, pests and development all contribute to a diminished tree canopy, Ceaser said.
The Emerald Ash Borer beetle has destroyed tens of millions of ash trees across the country since its arrival in 2002, according to the U.S. Department of Agriculture.
In recent years, Salem has lost several red maples, which are particularly vulnerable to the pest gloomy scale.
These days, Ceaser says he promotes the planting of about two dozen kinds of trees, from black gums and bald cypresses, to honey locusts, oaks and elms.
Roanoke City, for its part, has earmarked $250,000 in federal pandemic relief funds specifically for tree planting.
"We will use the plan being administered by RVARC to help in our decision making regarding both tree planting and ongoing tree care," Michael Clark, Roanoke's director of parks and recreation, said in an email. "This will allow us to be able to see not only our mature trees, but our younger trees, as well. Our staff can use the plan to have a more precise approach to making sure those trees reach maturity."
Support local, independent journalism and don't miss a single story!
Become a member