Roanoke City Council Candidate Vivian Sanchez-Jones on Helping Small Businesses, Our Diversity, and Those Pesky Lime Scooters
Councilwoman Vivian Sanchez-Jones is one of four candidates running as Democrats in the June 21, 2022 primary.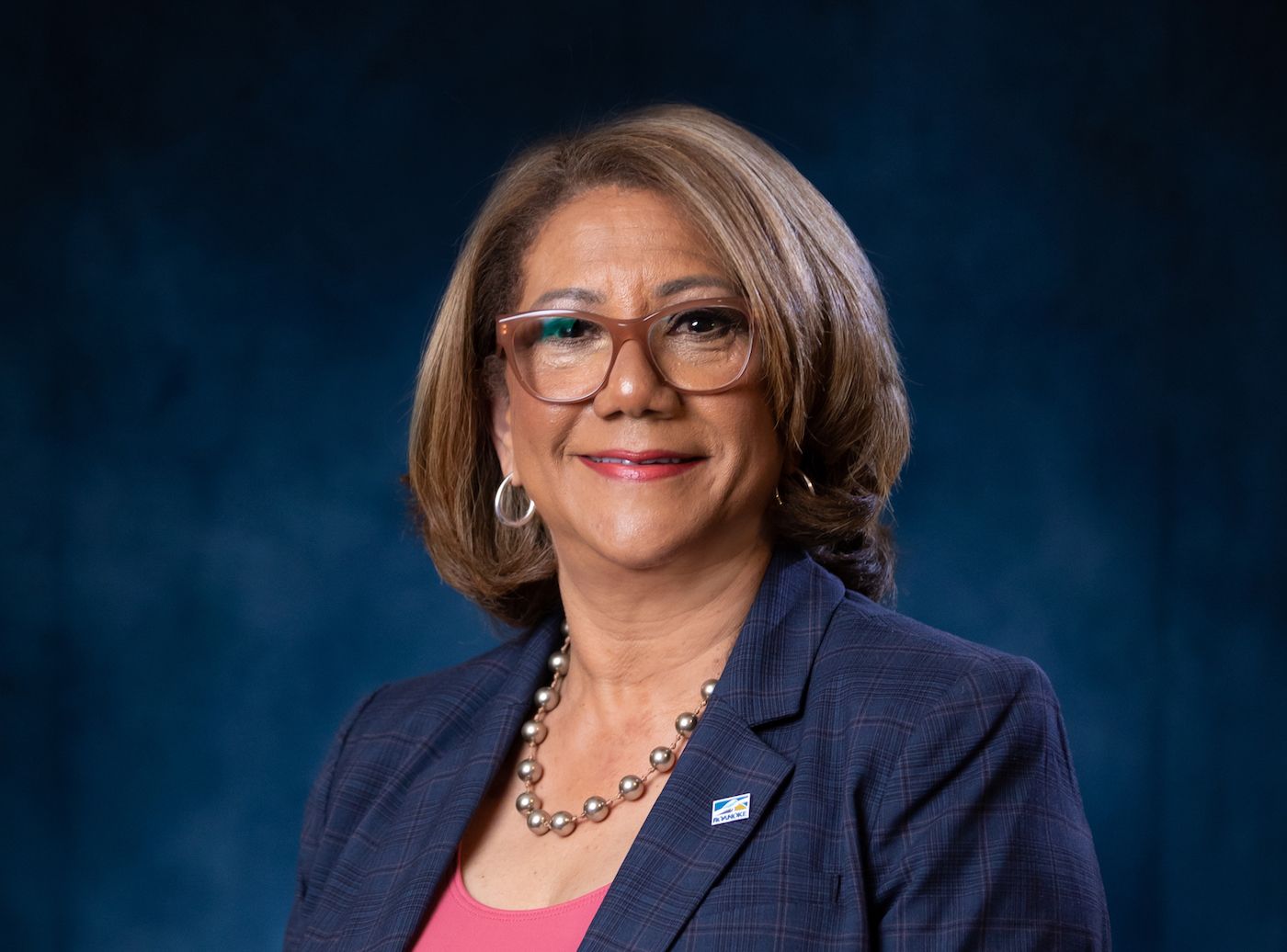 In advance of the June 21 Democratic primary for Roanoke City Council, The Roanoke Rambler is publishing interviews with each of the four candidates.
Councilman Joe Cobb, Terry McGuire, Councilwoman Vivian Sanchez-Jones and Peter Volosin are running as Democrats. The primary on June 21 — in which any registered voter can take part — will determine which three will go on to the Nov. 8 general election. The local Republican party has already picked their three candidates who will run in November: Dalton Baugess, Nick Hagen and Maynard Keller. Independents have until August to declare their candidacies.
The Rambler will be publishing interviews with the Republican and independent candidates as we get closer to the general election. In November, voters will pick three candidates for regular four-term terms and one candidate for a special two-year term to replace the seat vacated by former councilman Robert Jeffrey Jr. For now, these interviews focus on the competitive June primary.
This week, we sit down with Sanchez-Jones about why she's running. (You can watch how we decided our publication lineup here!) Sanchez-Jones, 62, works as a student support specialist with Roanoke City Public Schools. In October 2020, she became the first Latina member of Roanoke City Council when members appointed her to fill the unexpired term of Councilwoman Djuna Osborne, who resigned for personal reasons. This is Sanchez-Jones's first run for elected office. She lives in the Wildwood neighborhood of Northeast Roanoke.
These interviews are accessible to non-subscribers to promote civic engagement to the widest possible audience. Interviews have been edited for length and clarity.
---
Why are you running to serve on Roanoke City Council?
I've been an advocate for people in our community for a long time. And I just thought that I would continue that advocacy for everybody in the city, not just for, you know, refugees or immigrants, but, like I say, I have been an advocate for many, many years. So that's what I thought, that I could continue being an advocate.
What do you seek to accomplish next term that you haven't been able to so far, and why?
I would like to see for us to be putting more emphasis into small businesses, providing assistance. Because right now we have a lot of small businesses, but sometimes I go and talk to them and they don't know about the support that exists within the city. So I would like to really get to promoting our small businesses. Because, after all, they are the economic engine of the city. If you go visit all these businesses, all the new businesses in our community, they are minority-owned businesses. And sometimes they don't know the process. So I just want to be able to help them, and maybe advocate for somebody in our city office to dedicate time to make sure that they are representing [the businesses].
It's a similar question, but put in another way, maybe more specifically, if elected to City Council, what is the first ordinance that you would seek to propose? And why would it be that?
I'm very concerned about the safety of those Lime scooter riders. And I love to see the young people and, you know, and older people use them, but sometimes they don't have helmets on, they're in the middle of the street, and they're very hard to see at night. So I want to look into passing some kind of ordinance with my colleagues to protect the scooter riders and the drivers.
[That might look like] education, first of all, requiring helmets, because right now they don't wear helmets. Even though helmets are required, but maybe enforcing these helmets and also seeing a way that maybe maybe the company could provide helmets alongside of it, because somebody will say, 'Well, what if they don't have helmets?' But maybe it's something that the company could provide or require, you know, you have to have a helmet. I know probably, you know, from the point of view of a health issue, you know, maybe not sharing a helmet. Might not be a good thing. But, you know, making sure that they do have helmets, and that wearing the helmets are enforced.
What has been your proudest accomplishment as it relates to your work on City Council?
At the beginning, when I first was appointed, you know, we were in full pandemic mode. And when the vaccines became available, I was able to take off and get people to be vaccinated in a community that otherwise would have not been able to get the vaccine when they did, because they were registering and Carilion [Clinic] would call them back, or the health department, and they were missing their appointments because the phone calls went out during the day while people were at work, and that they were not able to answer the phone. So I said, Okay, I'm gonna make sure that I offer Carilion my help. I said, I'm going to organize clinics at nighttime for us to come in and call people to get registered and make appointments for them. I did that with volunteers who spoke Spanish, Nepali and Arabic. We did that for maybe about six to eight weeks at the Carilion call center. So a lot of people in our community were able to get vaccinated from that effort. Otherwise, that would have taken them a long time. And those people were a little bit harder to convince, you know, because it was something new and there was a lot of misinformation in the community about the vaccine, as well.
It was the misinformation that was going on [that inspired the effort]. When I was telling people, 'You know, you need to get the vaccine.' 'Oh, no, you know, they're going to implant the chip,' that type of misinformation that was out in the community and in the churches. So the first people that I involved were the pastors of the Spanish-speaking churches and they, in turn, brought in their people and, you know, tried to just get them the information. Because a lot of the information, the correct information, was not trickling down.
On any given night, we had probably about eight to 10 people at the call center. That was at the [former] Shenandoah Life building off of Brambleton [Avenue]. Carilion was really great because it was after work hours. So they allowed me to come in with a group. So, you know, they were very good. They were very willing to do outreach to the community as well. And I made sure that when they did those clinics, they also had volunteers at the [Berglund] Civic Center to help out with interpretation as well. And I also reached out to the consulate, the Mexican consulate, the Honduran consulate, the Guatemalan consulate and the Colombian consulate. We had a Zoom call with the mayor and they decided also to reach out to their constituents on our behalf. We did videos about getting vaccinated in Spanish.
What do you think is one of the most pervasive misconceptions about what it means to serve on City Council, that you hear either from community members or candidates who haven't served yet?
Maybe by … the amount of money we get paid. [Laughs.] You know, someone told me, 'Oh, so you're going to quit your job after you get elected to City Council?' I said, 'What do you mean?' 'Well, you guys make all this money.' So I think that's one, you know. We don't make that much money. Yeah. I mean, we do it because we want to serve the city. And that's, you know, that's what I want people to know. We make less than the minimum wage worker in the city. So, we do it because we want to make a difference in our community, in our city. At least, that's why I'm doing it. Because this is not a platform for me to jump into something else. This is because I want to help and serve the city.
As you talk with voters, what topic has come up that either you didn't expect to hear from people, or if there's not one of those, just something that's a foremost concern on people's minds?
Right now, the cost of living is on everybody's mind and the property taxes have been a big issue that people are talking about. Lack of affordable housing, that has been big. Also, the crime in our city. [As far as unexpected issues that have come up], concerns with those Lime scooters, that has been a big issue.
What do you see as the most disappointing or frustrating action or inaction that Council has taken recently?
I think the homeless ordinance, it was a hard one for me. But it was a necessary one, because I felt like we need to do something, we need to address the issue of the homeless in our community. It goes beyond housing. That is not just the issue. It goes beyond housing.
People came up after and told me, Well, I didn't have a heart, you know, I wouldn't let them sleep on the sidewalk. I said, That's not the answer for them to be on the sidewalks and, you know, we also have to take care of business and businesses downtown. You know, right after the pandemic, people were not going out. And if you'd go out, you know, it was not a good thing. You experienced it yourself. You walk on the sidewalk, between the smells, by the time you were ready to go into a restaurant, your stomach was turning, because it happened to me. Why [vote for the ordinance]? Because I want us as a city to look at a solution, if there is one.
What about if there was a recent action or inaction that you were disappointed by or frustrated in terms of maybe something Council did that you disagreed with? Or that they didn't do that you think it should have done as a body?
I don't know what we can do about the crime in our community. I mean, I know it's a national trend for crime everywhere. And, you know, one of the things that the community says is 'You guys are not doing enough.' Well, how about 'we'? This is a community issue. I think we all should be coming together as a community and try to figure out what's going on. I know the Gun Violence Prevention Commission is doing a great work, but still, we need more. We need more people to become involved. You know, from the churches, step out and help and, you know, mentor the youth. It's not just about coming to the church, but being out there promoting and mentoring, because I visit a lot of homes and there is a lack of mentorship in our community. And in a lot of the communities, not just in Roanoke.
This violent crime is not going to be solved overnight. And people want a solution right now. But it's not going to change overnight. And it just bothers me when they just point the fingers, Well, the police is not doing enough, Council is not doing enough. But what I get frustrated [about is] I don't hear those people saying 'What can I do?' And that's what I would like to see, people to come out and say, 'How can we help?' because this affects all of us.
We have a rapid response section that will list some specific issues that have prompted controversy or close votes before City Council recently, and for each one, say whether you would have voted for or against and why in just a sentence or two. We'll start with the sidewalk homeless camping ordinance.
I voted in favor of the ordinance because I feel that we need to look at what are the issues and try to help them find housing for those that will be successful in a house and look at the mental health issues, because a lot of it is due to mental health issues that have not been addressed because of the system. The system has failed them. And there's also drug use. All those factors.
0 Brandon Avenue.
I voted in favor because I felt that it was a good project. And we need affordable housing. Again, as I mentioned, I was speaking on behalf of the people that didn't have a voice. In the sense that people that work at Carilion, you know, that would love to just walk to their work, to their job, as opposed to driving two hours to work at Carilion. A lot of the letters that I received, apparently people were confused with affordable housing as to low-income housing because they were referring to 'Are we going to get more police?' This is a big misconception as to what affordable housing is and low-income housing. Right behind the 0 Brandon [proposed development], there's an apartment complex there. They're right on their backyard. So I wonder how many police calls they get there? Yeah. And they [neighbors] don't have any issue with those apartments there.
And the issue of 'Well, they're not going to be able to make a right turn,' but if the houses are built there, then what? They're still going to have to make those turns. They're going to have to find a way to make the right turn and they were going to have a turning lane. Traffic has become better since they redid those lanes, because I drive to [Patrick Henry High School] over there this morning, and I see it. Before the new traffic planning was done, it was horrible.
The new bus station.
I went to see the site and saw the plans and I thought it was a good plan for the bus people. And I used to ride the bus, and being in that space and waiting for the bus with all those fumes was not a good thing. So from that point of view, I thought it was a good plan.
And the final issue is the plastic bag fee.
Full support on it. And I think all the localities should do it. We should stop wasting, you know, those plastic bags and make sure we are better stewards of our environment.
I have a sort of off-the-wall question. If you were a building or a landmark in Roanoke, which one would you be and why?
Pearl Fu Plaza, because it reflects the community, our diversity. As a matter of fact, when I wanted to make the [campaign] announcement, I wanted to do it down there. Because of Pearl Fu. Because of all the different nations that are represented there. And, you know, it's part of our diversity in our city, and I'm part of that diversity.
What are you reading currently? What's on your nightstand?
The Bible.
Is there anything else that you wanted to add or that you think voters should know?
That I do care, and I'm a fighter. I love my community. I have lived in Roanoke longer than I have lived any place on Earth. And this is a great place to live and raise your children, you know, have a family. So I want to continue making the city a great place to live, work and play and I'm committed to that.
Support local, independent journalism and don't miss a single story!
Become a member