Democrats Cheer 'Clean Sweep' of Roanoke City Council Seats, Averting Strong Republican Bid
Democrats on Tuesday took all four Roanoke City Council seats, fending off an unusually strong Republican bid.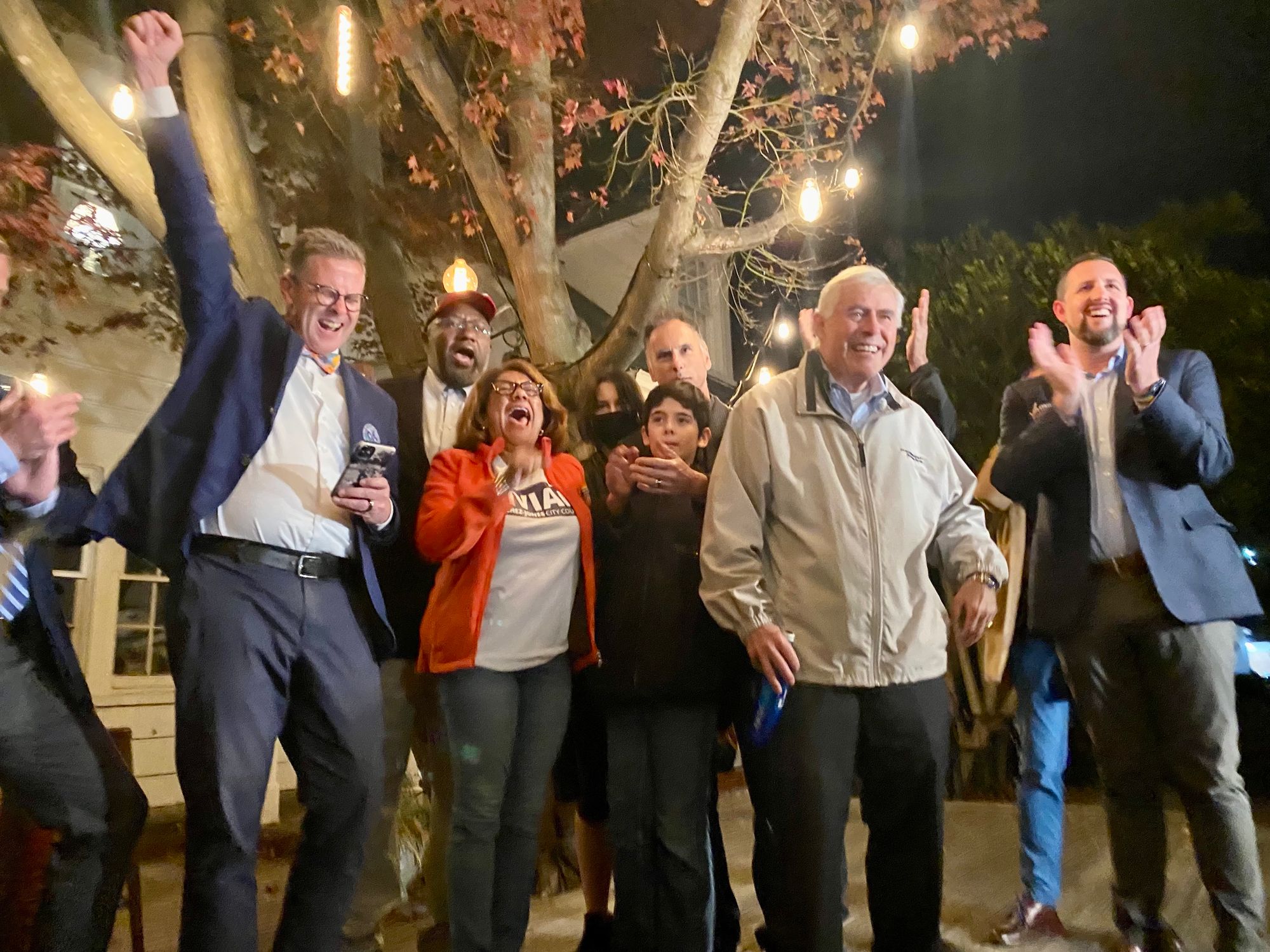 Democrats swept the crowded Roanoke City Council elections on Tuesday, fending off an unusually strong Republican challenge to clinch four seats, a majority, on the dais.
Out of nine candidates, voters elected Councilman Joe Cobb to another four-year term and selected Vivian Sanchez-Jones, who was appointed in 2020, as City Council's first elected Latina member.
Cobb garnered 12,266 votes (about 46.5 percent out of 26,352 ballots cast) and Sanchez-Jones took 11,605 votes (44 percent), according to preliminary results.
While trailing those incumbents by a couple thousand votes, Democrat Peter Volosin clinched the third regular seat, beating Republican challenger Nick Hagen by 340 votes in preliminary results. It was the closest time in two decades that a Republican nearly won a seat on City Council.
In a special election, Democrat Luke Priddy beat Republican Peg McGuire for a two-year seat that will finish the term of former Democratic councilman Robert Jeffrey Jr., who was convicted in March for financial crimes. Priddy took 55 percent of the vote (13,749) to McGuire's 44 percent (10,906) in preliminary returns.