Roanoke Names Police Chief Sam Roman As New Assistant City Manager in Latest Agency Shake-Up
The appointment of a police chief to a top city management role is an unusual move.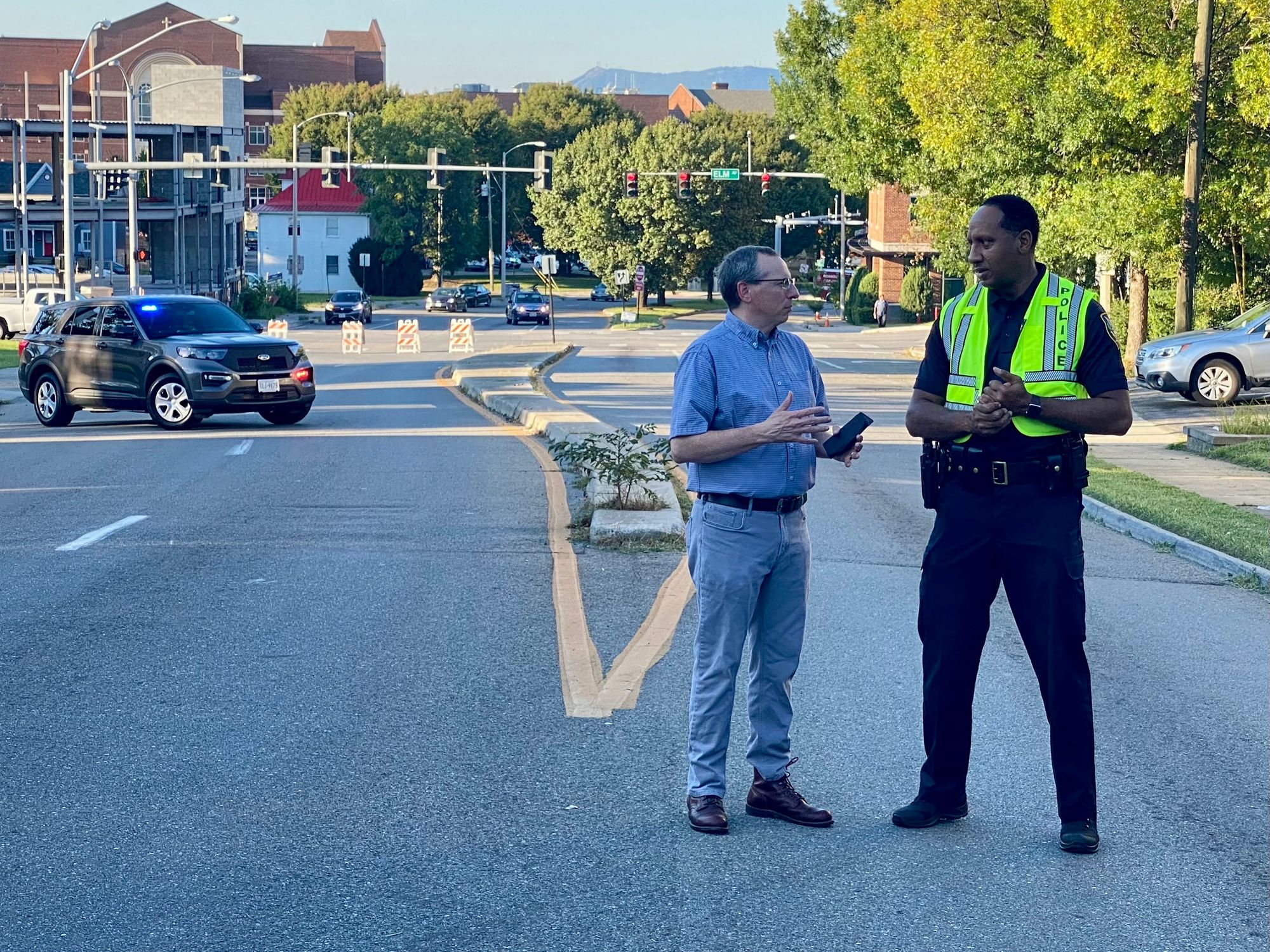 Roanoke has appointed Police Chief Sam Roman to assistant city manager, making the announcement a month after the police department quietly named its second-in-command.
Roman, who assumes his new duties in July, will leave the department about three years after city leadership convinced him to return from Lexington — where he served briefly as chief — to the agency where he began his career in 1992.
Roanoke City Council on Monday formally confirmed the appointments of Roman and Angie O'Brien as assistant city managers to City Manager Bob Cowell. O'Brien has worked for the city since 2002, most recently in Cowell's office as a chief strategy officer and an assistant city manager apprentice.
The appointment of a police chief to a top city management role is an unusual move, as cities typically hire local government lifers with master's degrees and professional backgrounds in municipal budgeting, urban planning and public administration.
Roman's career switch also comes at an unsettled time for Roanoke's police department. Two civil lawsuits from lieutenants allege discrimination and retaliation over recent promotions. And several officers, in a 2021 survey by the Roanoke Police Association, expressed frustration with police leadership and gave poor marks for Roman, with some even saying he needed to go.
For roughly nine months, Roman led the police department without any deputy chiefs after Eric Charles and Chester Smith departed.
Last month, Roman named Capt. David Morris and Jerry Stokes, who retired last year as police chief of Salisbury, North Carolina, as the department's two new deputy chiefs. Stokes had previously worked for 32 years at Lynchburg's police department.
The city never formally announced those appointments.
Cowell said Roman and O'Brien will replace Deputy City Manager Clarence Grier, who left earlier this year to become manager of Cumberland County in North Carolina. They'll work alongside Assistant City Manager Brent Robertson.
Roman and O'Brien will each earn $153,479 annually, according to Cowell.
Cowell made the announcements Monday toward the end of a lengthy City Council meeting. As the appointment was being made, The Rambler took a photo of Roman sitting in the City Council chambers. A sheriff's deputy approached and told The Rambler not to do so.
Roman, 52, declined to comment to the press Monday and said spokeswoman Caitlyn Cline would be setting up interviews with the media Tuesday. Those did not happen.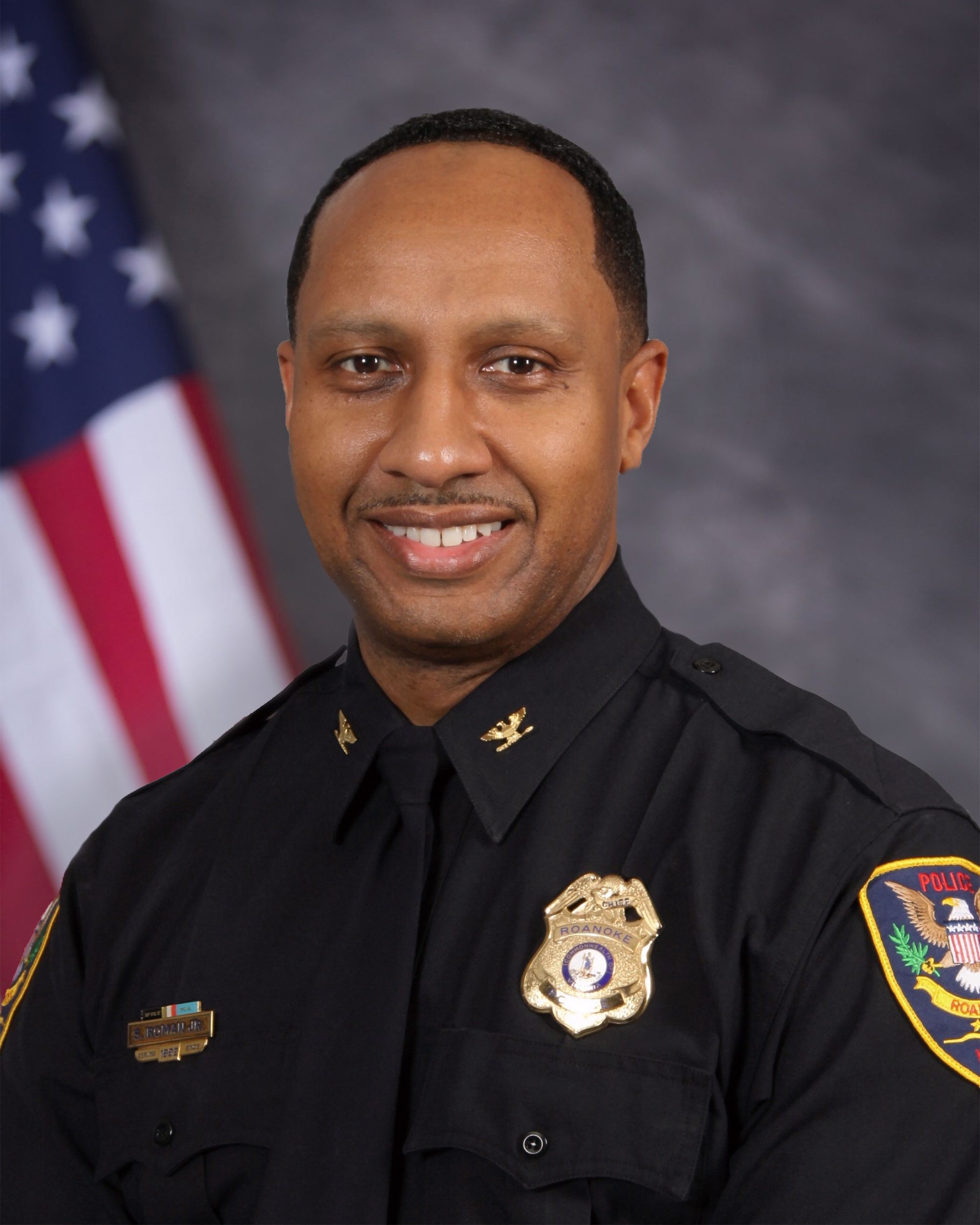 O'Brien, 43, has a background in social services. She recalled starting at the city as a benefit program worker making about $24,000 annually.
"One of the things I'm proudest of is that I started on the front lines … and I've worked my way up from that," she said.
More recently, O'Brien has carried out some of Roanoke's strategic goals on staff diversity, equity and inclusion as well as the Star City Safe, an initiative to engage at-risk youth.
She has also served as a city staff liaison to citizen boards that advise City Council, including the Gun Violence Prevention Commission and the Equity and Empowerment Advisory Board.
O'Brien said she has not worked much with Roman and is looking forward to that collaboration.
While O'Brien began in her new role Tuesday, Roman will serve as chief until July.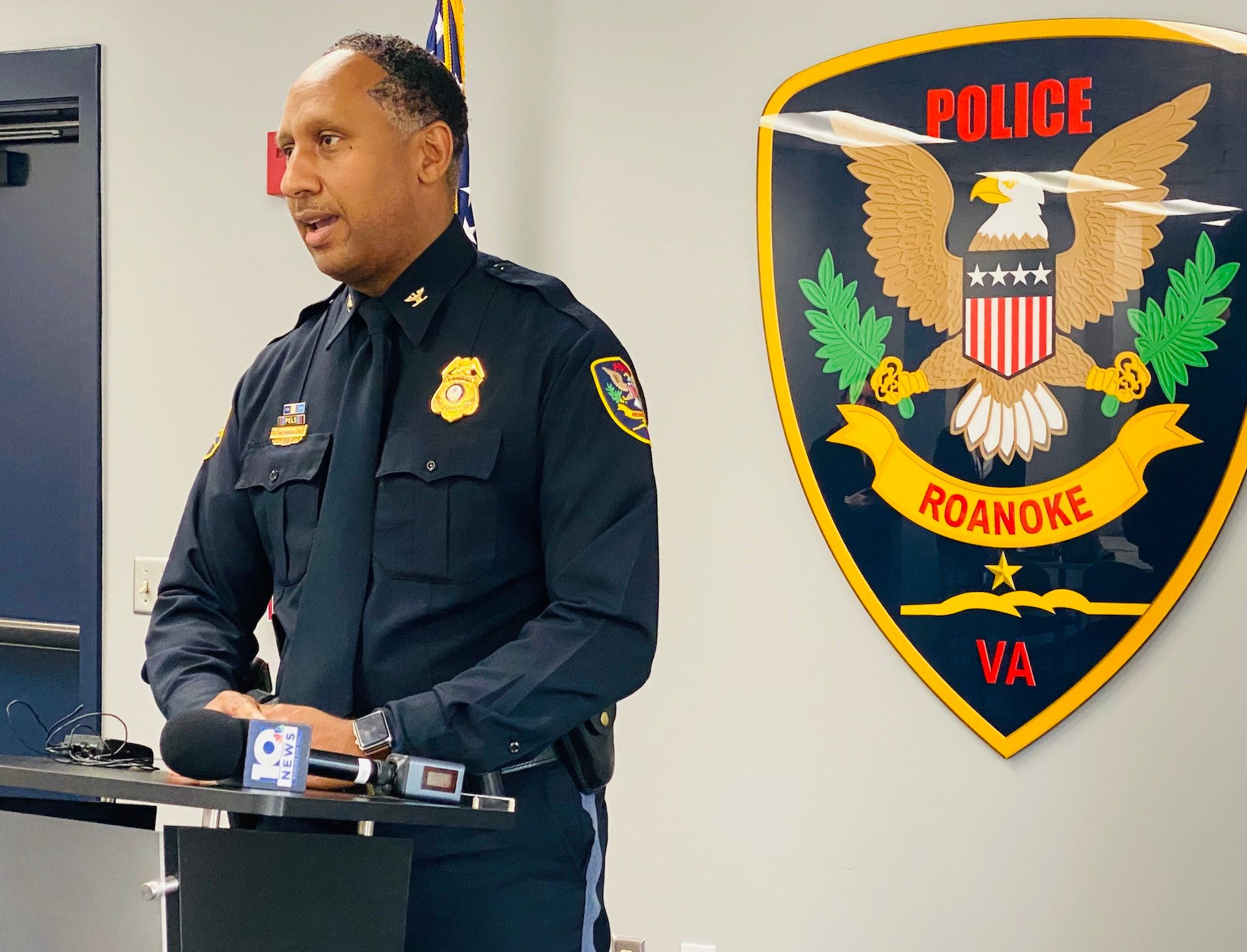 That will allow the city to hire a new chief, as well as allow Roman to oversee the completion of an outside evaluation that the department is undergoing. That assessment is supposed to tell leaders how the agency will operate in a post-pandemic world of reduced staffing. The department has dozens of officer vacancies.
Cowell said the heads of Roanoke's police and fire agencies will now report directly to him, instead of to an assistant city manager. That extra workload made him think about adding two assistant city managers to replace Grier. Seeing Roman's application convinced him to do so.
Eight people applied for the single vacancy and Cowell interviewed six internal candidates, Cowell said.
A couple years ago, Cowell began a city manager apprenticeship program designed to train future leaders. Department heads served in that role for two years before going back to their job.
Roman expressed an interest in the position at the time, Cowell said, but Roman could not figure out how to serve in that capacity as well as be chief.
The move from top cop to the city manager's office is "probably more the exception than the norm, but it's not unheard of," Cowell said. He noted that in the mid-2000s the city appointed James Grigsby, Roanoke's fire chief, to a similar city management position.
Roman's arrival as chief in March 2020 was a trial by fire. The pandemic, racial justice protests and staff shortages roiled the department.
City leaders credited him with guiding the agency through such turbulence.
At Monday's Council meeting, a consultant praised Roman for bringing a greater emphasis on diversity, equity and inclusion to the department.
Roman introduced a program that takes recruits to the U.S. Holocaust Memorial Museum and the National Museum of African American History and Culture in Washington, D.C.
Some officers remained dubious of Roman's leadership, according to a 2021 survey by the Roanoke Police Association, a nonprofit membership group. Out of 101 responses, 72 officers said Roman failed to meet expectations.
"If Chief Roman is to stay, he needs to rebuild his image within the department," one respondent wrote. "Officers believe him to be out of touch, distant, and not having their backs. Whether or not this is true is irrelevant as this is the perception."
Cowell said the survey feedback did not factor into his decision to appoint Roman out of the department.
Support local, independent journalism and don't miss a single story!
Become a member