Election 2022: Our Complete Coverage of the Races for Roanoke City Council
Our one-stop shop of comprehensive news coverage of the Roanoke City Council elections.
Welcome to our one-stop shop of The Rambler's Roanoke City Council election coverage thus far. We'll continue to update this page with stories through the Nov. 8 general election, which will determine who controls the council's majority.
Three regular four-year terms are up for election and so is one two-year term, the remainder of the term held by Robert Jeffrey Jr., who relinquished the seat in March after a felony conviction.
Since 2021, we've been providing the most comprehensive news coverage of the Roanoke City Council elections. Below you'll find our interviews with the four Democratic candidates ahead of the June 21 primary, as well as a dozen more stories about Republicans, independents and campaign issues of local concern.
Happy reading!
---
All eleven candidates for Roanoke City Council gathered Tuesday night for the first time to share their vision for the city. ... Asked if they support the current city manager, Bob Cowell, a majority of candidates said no. [Read more]
Roanoke City Council candidate Peter Volosin was fined $50 by the state board of elections Tuesday for his campaign's distribution of unauthorized sample ballots in June's Democratic primary. [Read more]
Peter Volosin isn't the only Roanoke City Council candidate facing a possible hearing of complaints to the state board of elections next month. Campaign signs for independent Jamaal "JL" Jackson are missing a required disclaimer about who paid for them, according to a complaint obtained in a public records request. [Read more]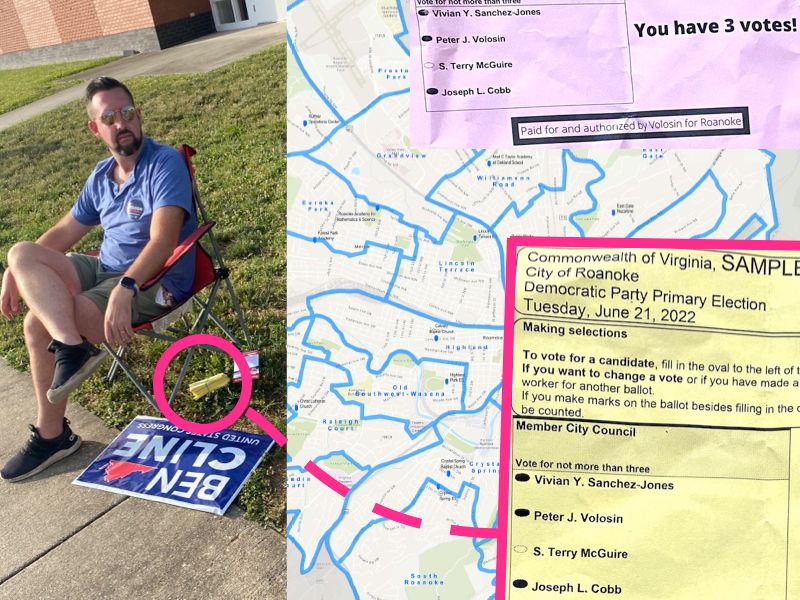 A campaign tactic tied to Peter Volosin, a Democratic nominee for Roanoke City Council, is the focus of 11 complaints to the state elections board — including one from a leader of the city's own Democratic committee. [Read more]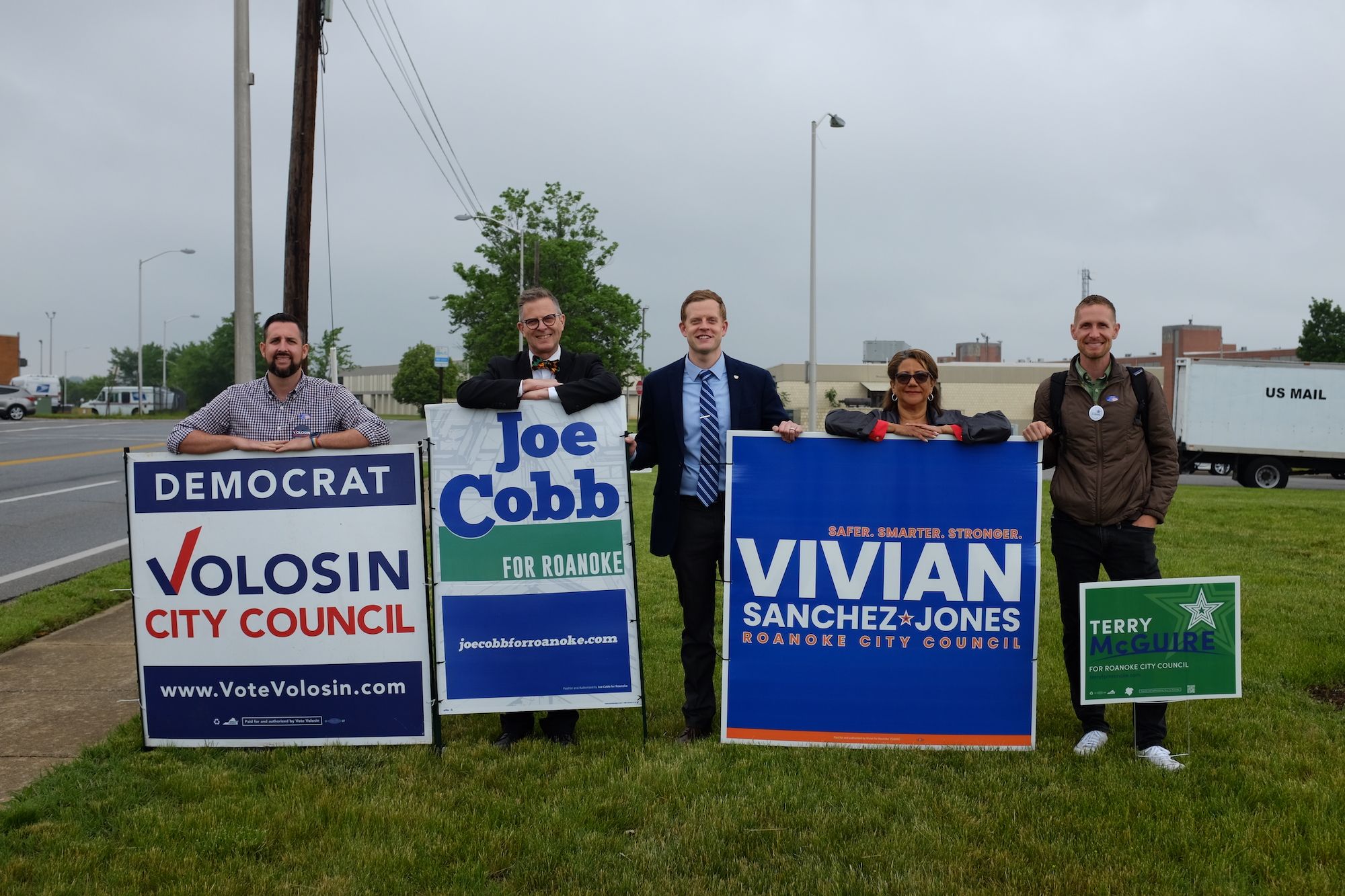 Most of Roanoke's Democratic slate for City Council are openly gay men, results from Tuesday's primary election determined. If the party sweeps the November general election, Roanoke would elect three gay candidates to City Council, which would be the most among any single Virginia locality, according to data from Victory Fund, an organization that seeks to elect openly LGBTQ people to office. [Read more]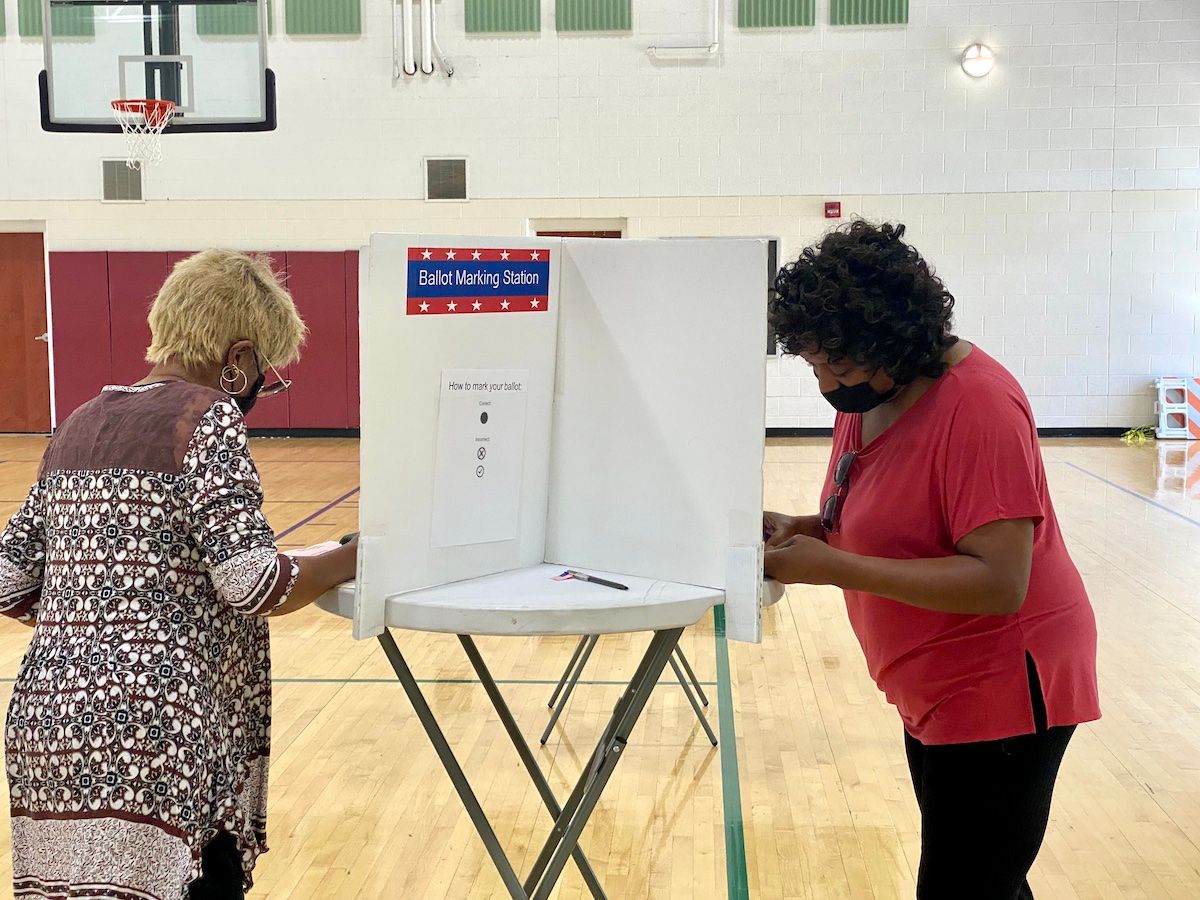 Incumbent Roanoke City Council members Joe Cobb and Vivian Sanchez-Jones, along with Peter Volosin, won a primary election Tuesday, according to preliminary results. That means the trio will make up the Democratic ticket for four-year City Council seats in the Nov. 8 general election. Newcomer Terry McGuire came fourth in the race. It's been more than a decade since Roanoke Democrats have held an open primary for City Council races. [Read more]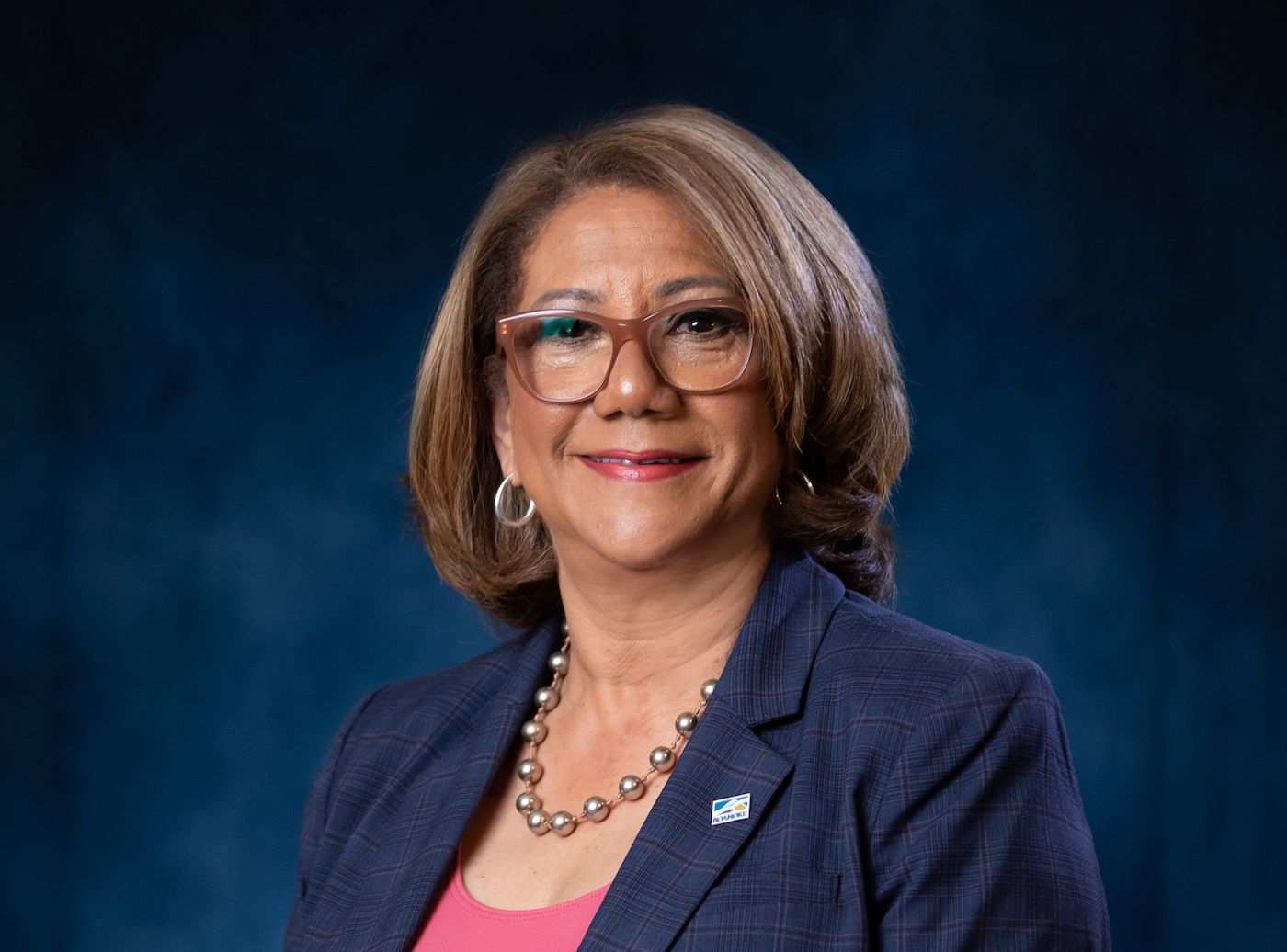 Councilwoman Vivian Sanchez-Jones, 62, works as a student support specialist with Roanoke City Public Schools. In October 2020, she became the first Latina member of Roanoke City Council when members appointed her to fill the unexpired term of Councilwoman Djuna Osborne, who resigned for personal reasons. This is Sanchez-Jones's first run for elected office. She lives in the Wildwood neighborhood of Northeast Roanoke.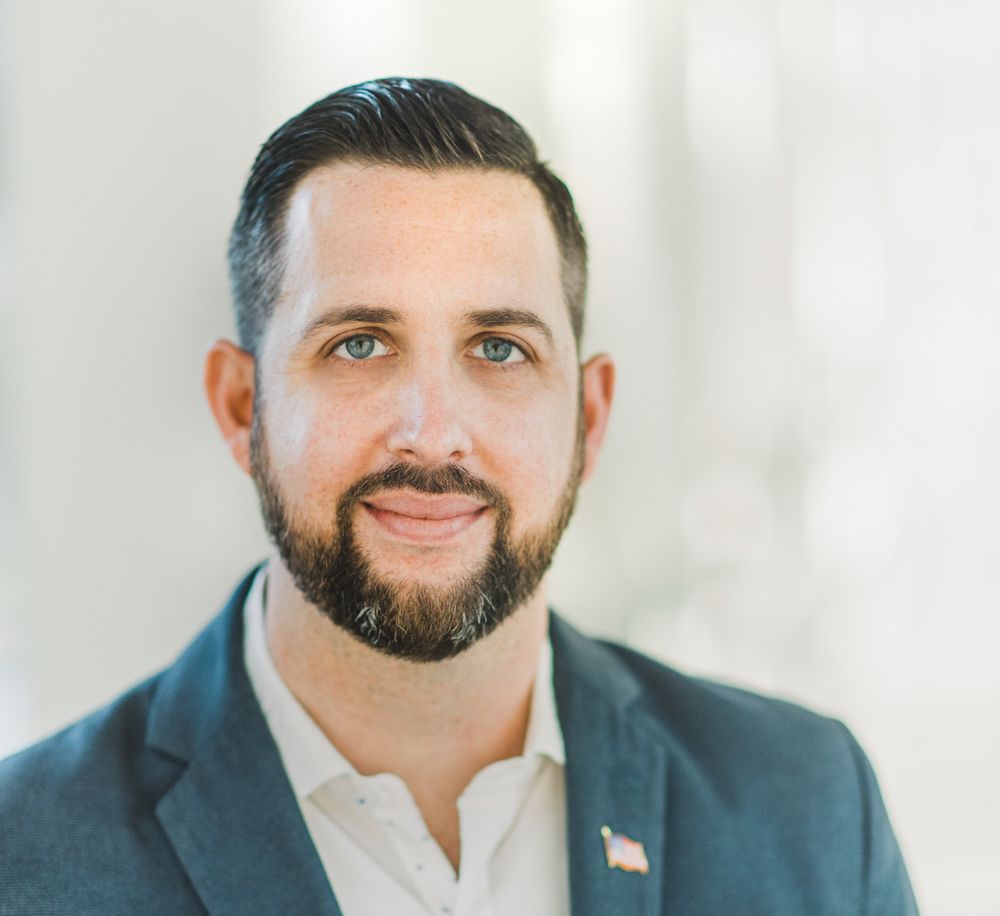 Peter Volosin, 36, works as a realtor with Lichtenstein Rowan Realtors. The Roanoke native ran for U.S. Congress in 2018 and Roanoke City Council in 2020. He lives in south Roanoke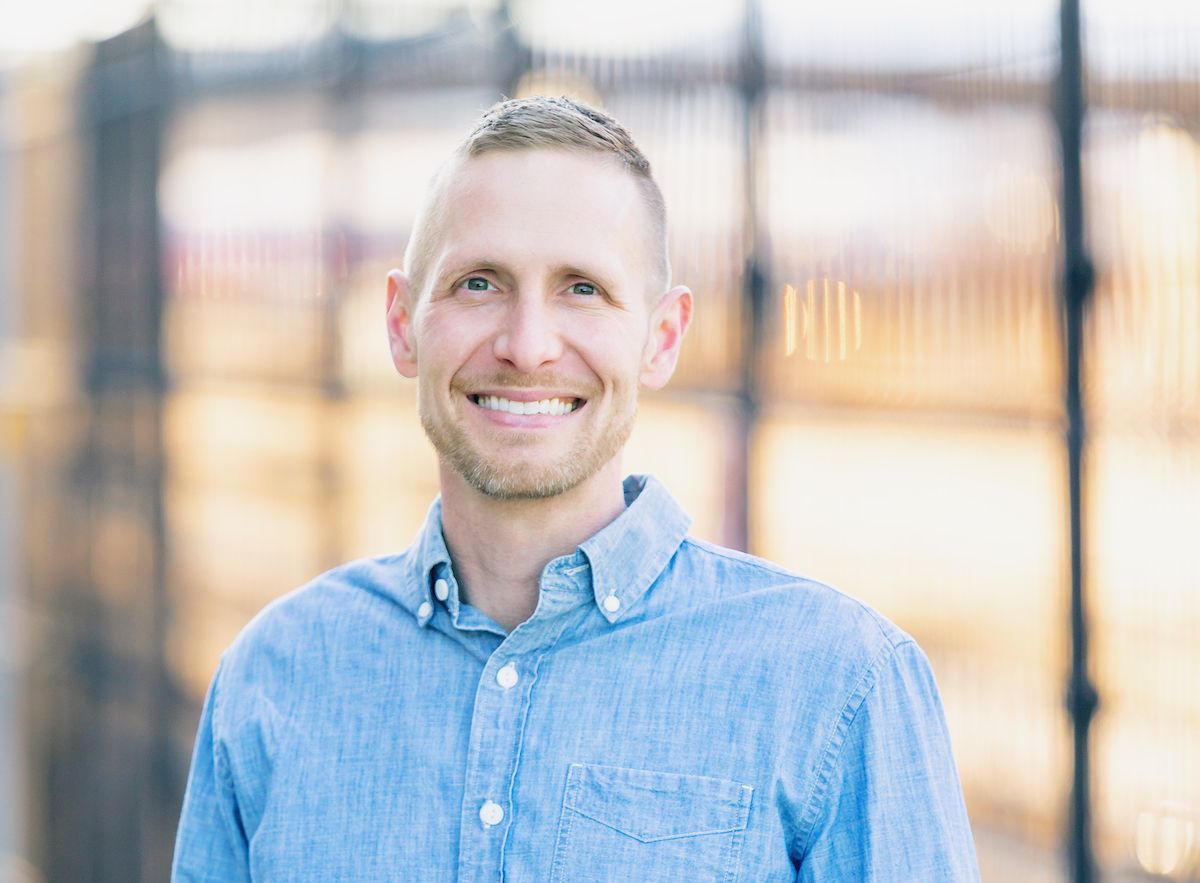 McGuire, 39, works remotely as a senior legislative representative at the Washington D.C. office of Earthjustice, a nonprofit environmental law firm. This is his first run for elected office. He lives in the Old Southwest neighborhood.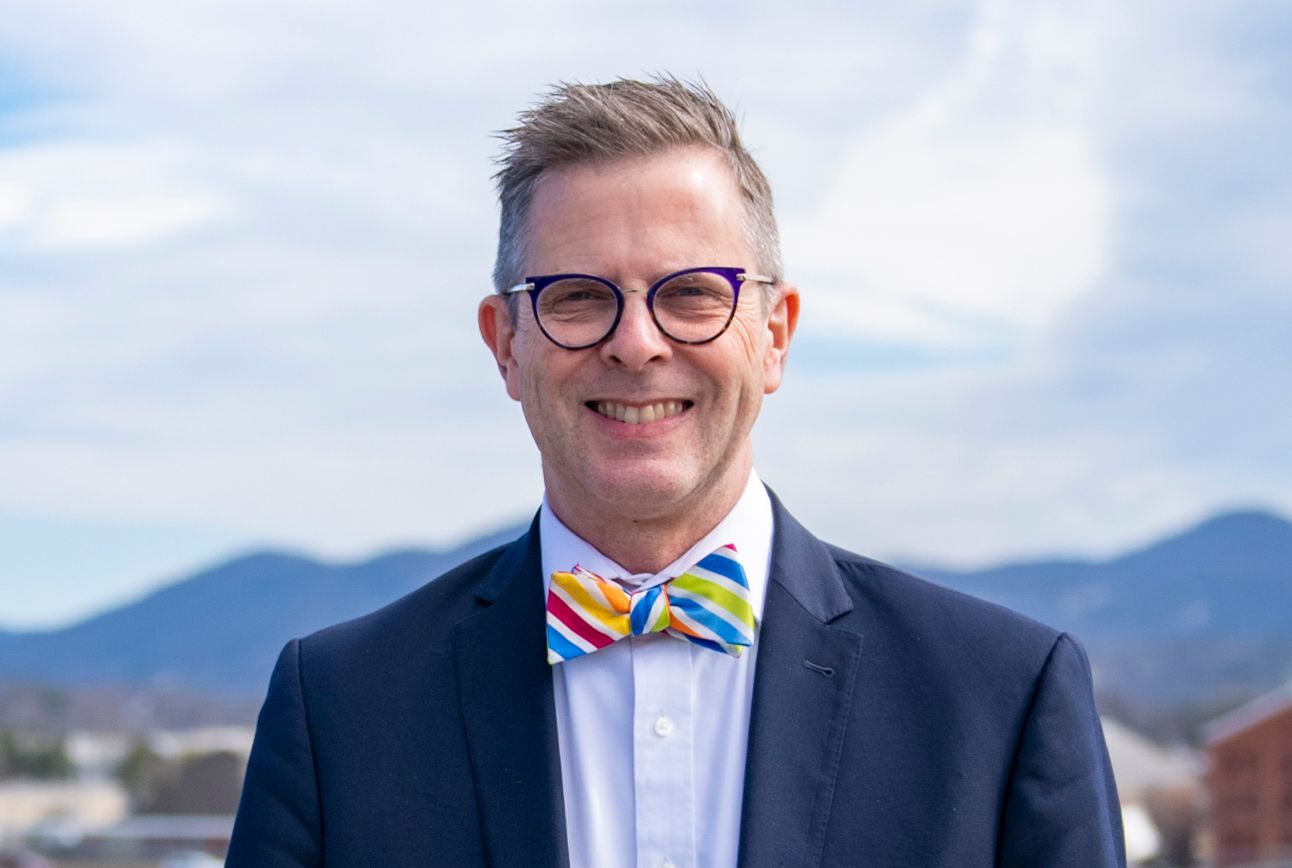 Councilman Joe Cobb, 60, became vice mayor in 2018, when he was elected with the most votes, and became Roanoke's first openly gay member of Council. Cobb works as the chaplain at Hermitage Roanoke, a senior living community. He lives in the Old Southwest neighborhood.
Roanoke voters can tune in tomorrow to the first debate among Democratic candidates for City Council before Tuesday's primary will whittle down the field. The forum at 8 p.m. Thursday will feature incumbent council members Joe Cobb and Vivian Sanchez-Jones and candidates Peter Volosin and Terry McGuire. [Read more]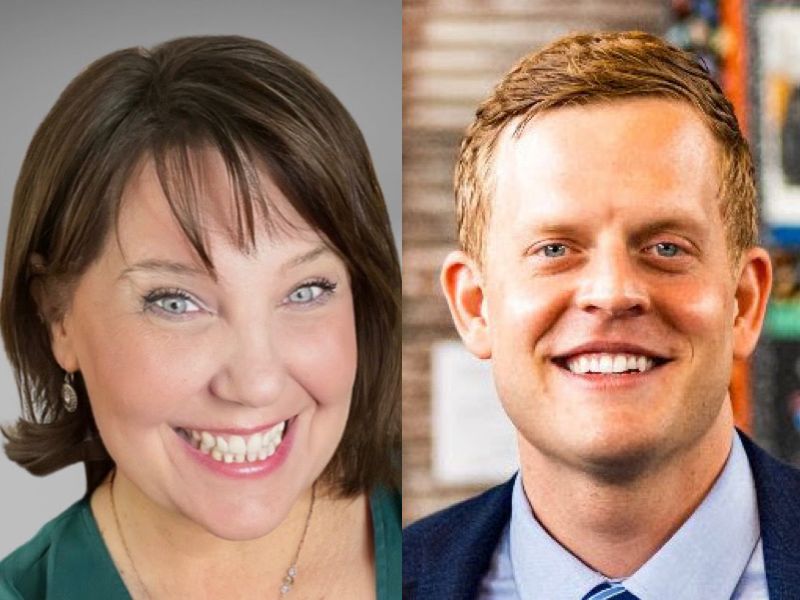 Democrats and Republicans have backed familiar faces to compete in a special Roanoke City Council election for a two-year term. [Read more]
Democrats in Roanoke have settled on a nominating method to fill former councilman Robert Jeffry Jr.'s seat — but not before having a sometimes contentious debate. [Read more]
About 200 Roanokers have already cast ballots at in-person voting as of Tuesday for the June 21 primary, according to city registrar Andrew Cochran. [Read more]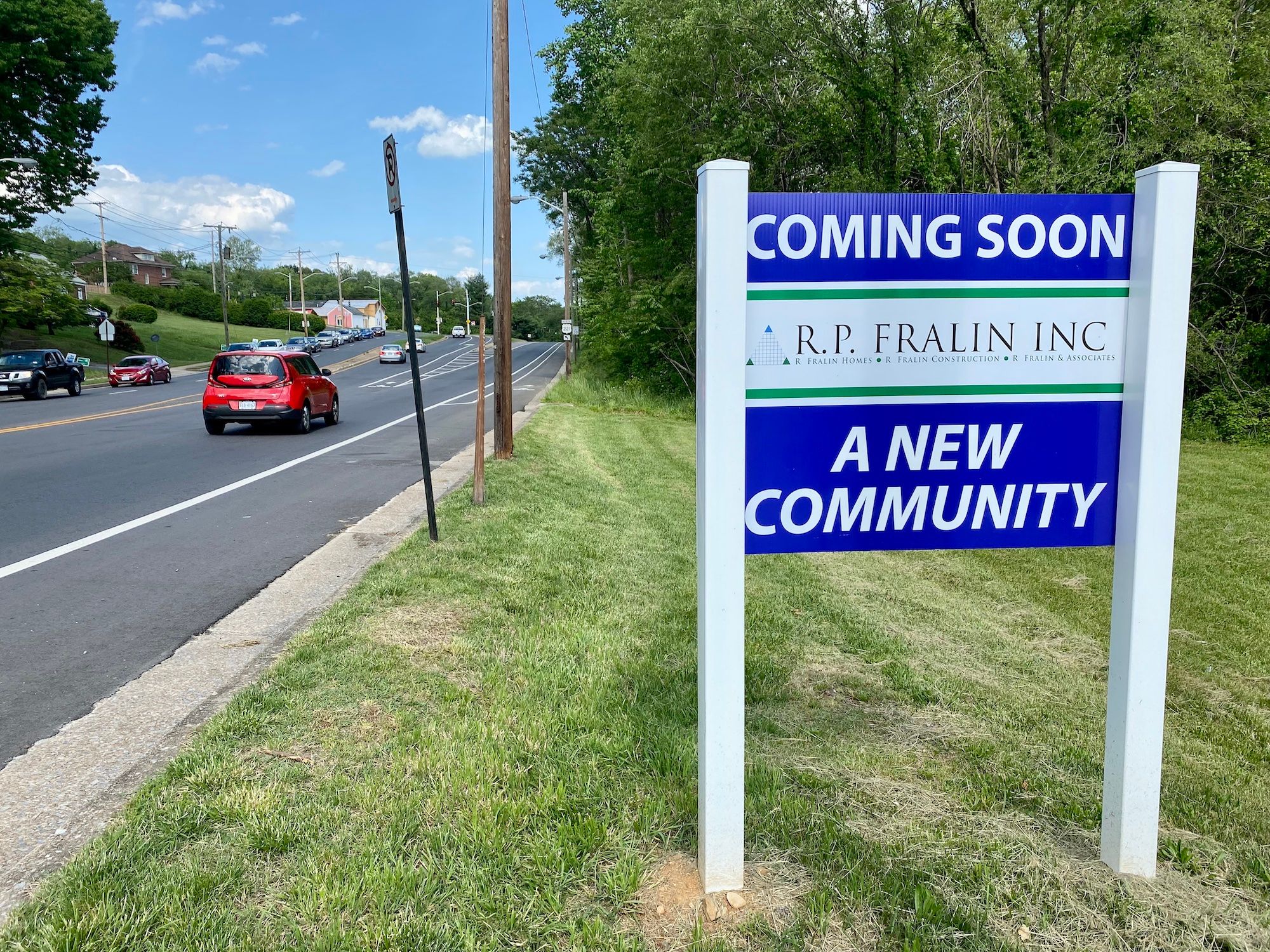 A proposed housing complex by one of Roanoke's most powerful developers has become an unlikely campaign issue in the race for City Council. [Read more]
Democrats and Republicans in Roanoke have decided how to pick candidates for a special election this November to permanently replace former councilman Robert Jeffrey Jr. [Read more]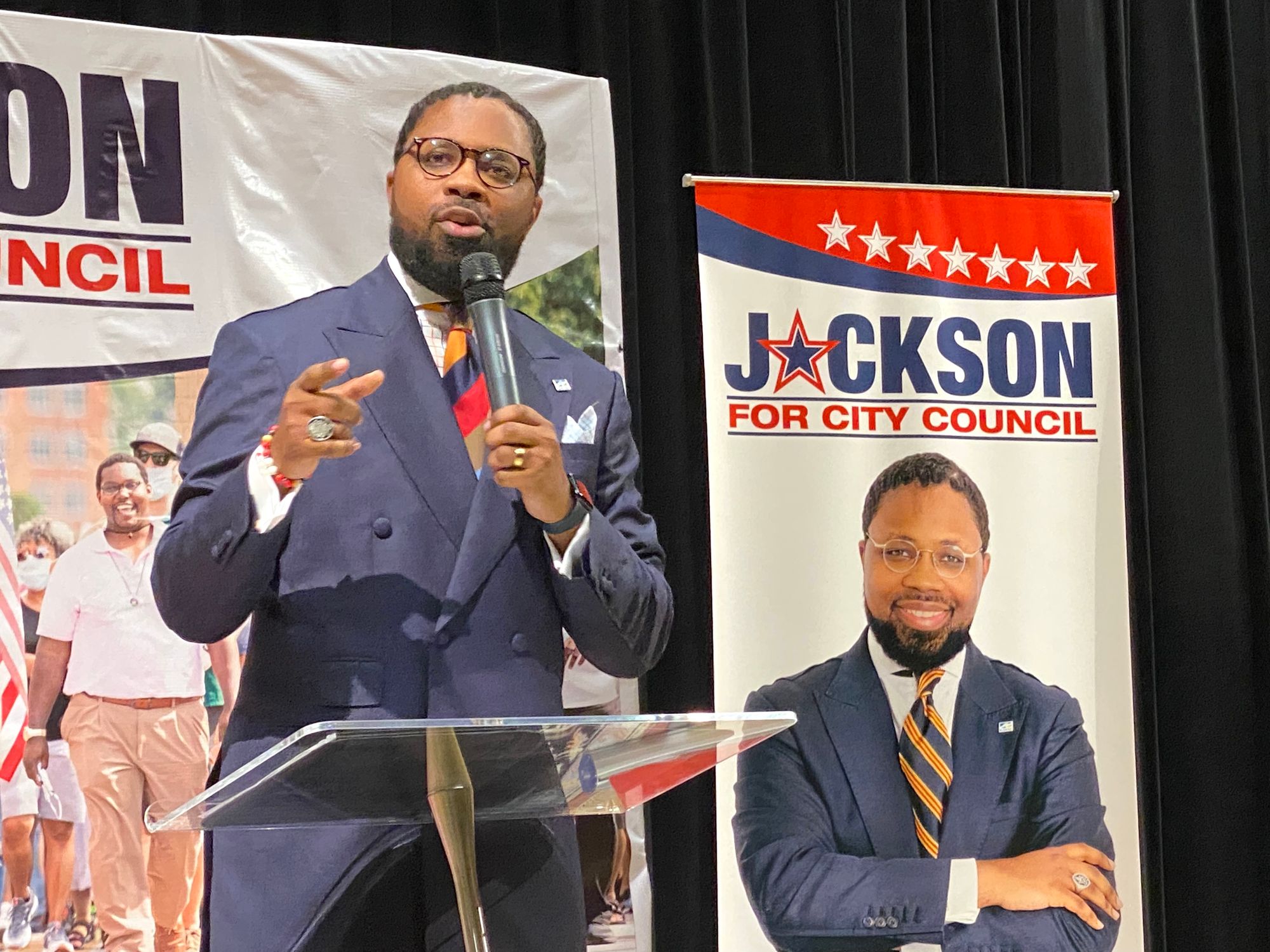 A candidate for Roanoke City Council certified by the local Democratic Party won't end up appearing on the Democratic primary ballot after all. Bishop Jamaal "JL" Jackson said Tuesday that he intends to run in the Nov. 8 general election as an independent after the state board of elections rejected a last-minute plea. [Read more]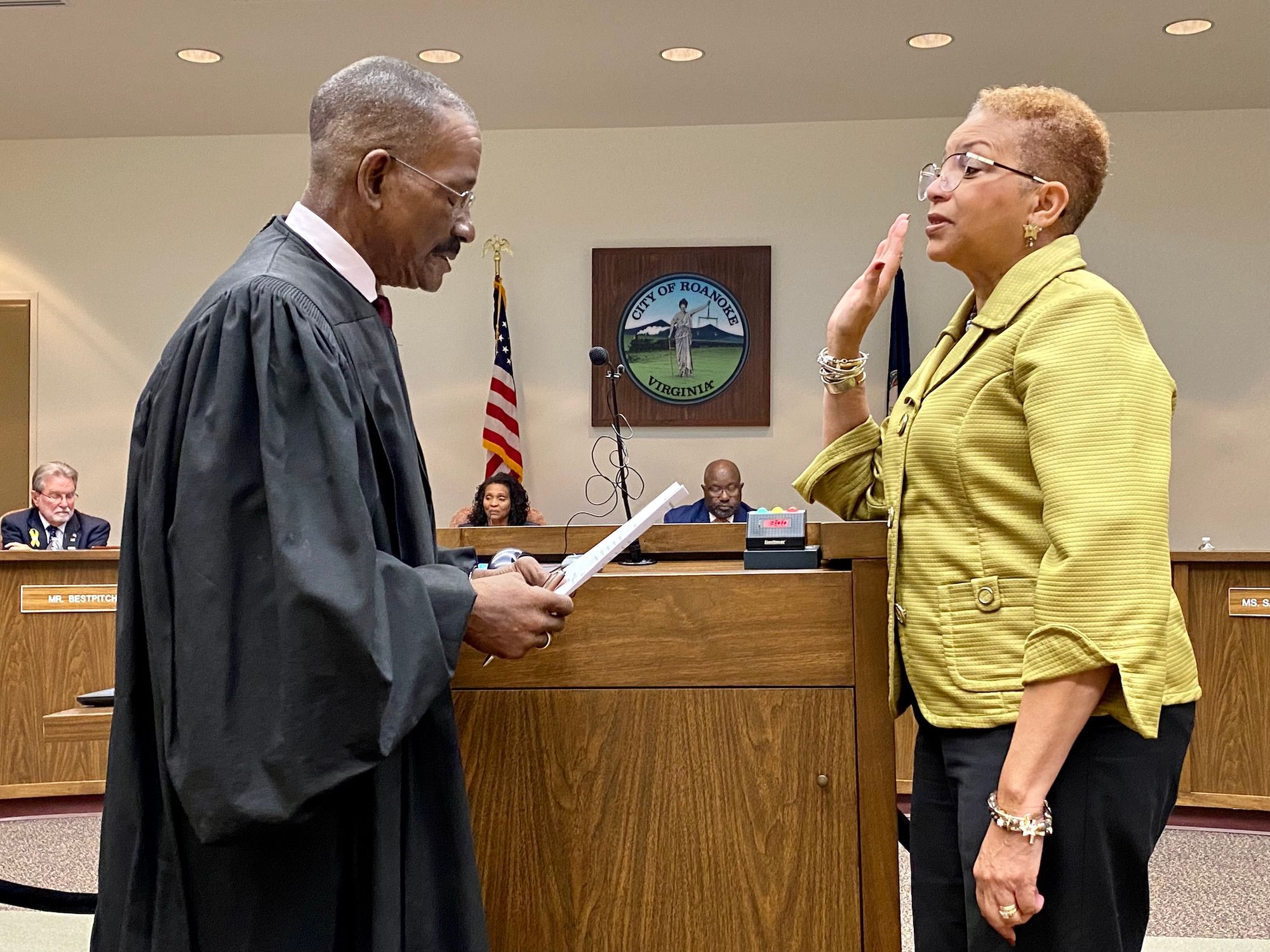 Roanoke City Council welcomed back former councilwoman Anita Price on Monday to fill a nine-month vacancy left by Robert Jeffrey Jr., who was convicted last month on criminal charges. [Read more]
Five Democrats and three Republicans are expected to compete for the regular election for Roanoke City Council this year. Democrats will hold a primary on June 21 to determine which three of its candidates will go on to compete in the Nov. 8 election. Because Republicans have three nominees for three Council seats up for election, the party will not have to narrow candidates down in a primary. [Read more]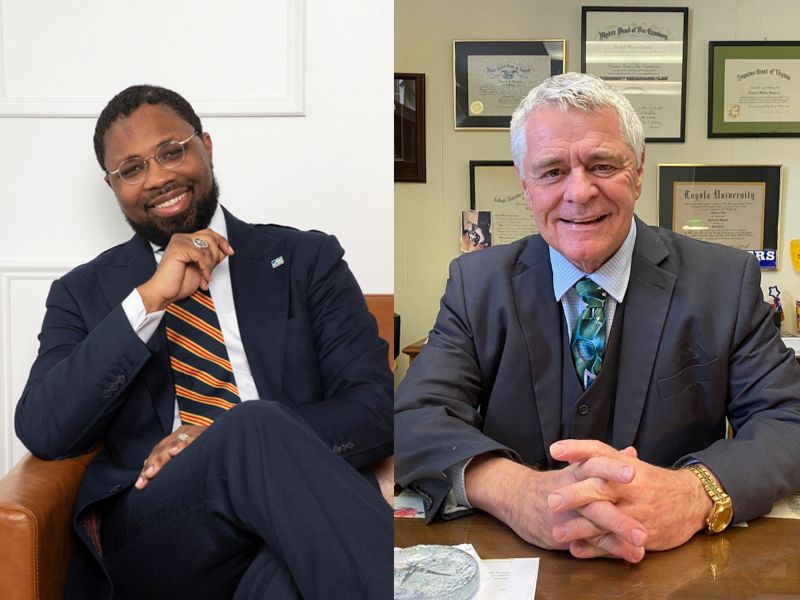 A former Roanoke mayor and a local pastor have entered the race for Roanoke City Council, bringing the total to eight candidates so far for three open seats. [Read more]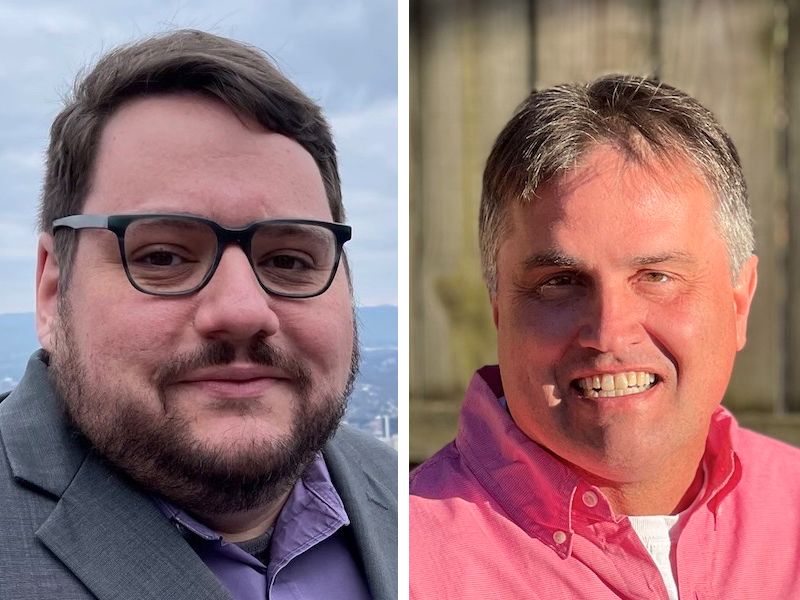 Two Republicans are seeking election to Roanoke City Council, citing the community's gun violence problem as a main issue spurring their decisions to run. Dalton Baugess, a 51-year-old veteran of the Salem Fire Department, and Nick Hagen, a 33-year-old cannabis attorney, filed paperwork last week to form their candidate committees. [Read more]
Roanoke Democrats will determine Thursday how to elect its primary candidates in the city's upcoming City Council elections. The choice is between an open primary, in which any registered voter in Roanoke can cast a ballot, and a caucus, which occurs in one place for a short period of time. [Read more]
A fourth candidate has thrown his hat into the Roanoke's City Council race, ensuring a contested primary in June. Terry McGuire, a 39-year-old environmental advocate and neighborhood organizer, said Tuesday that he is running for one of the three seats up for election. (Disclosure: The Rambler's founder is a tenant of McGuire's.) [Read more]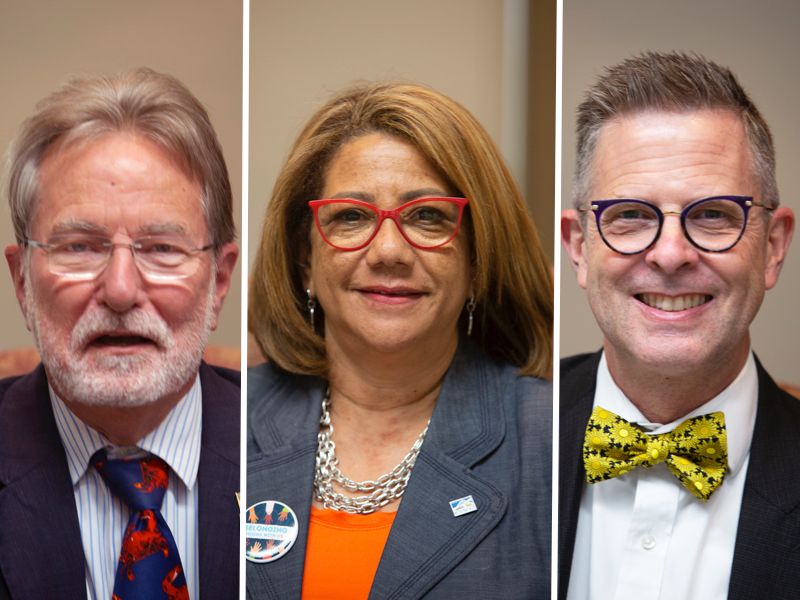 Politically minded Roanokers are preparing already to vie for next year's City Council race, as Councilman Bill Bestpitch's retirement ensures the election of at least one new face. [Read more]